On October 9, the Xago fintech firm located in Cape Town spread the word about launching a Ripple gateway and an exchange in South Africa. The exchange is based on RippleNet and it allows trading, sending and receiving XRP only – another milestone for Ripple that keeps its aggressive international expansion.
Xago works to increase XRP liquidity in South Africa
The new crypto exchange set up by Xago chases the goal of increasing XRP utility in South Africa by enabling retail customers and businesses to trade XRP and use the Ripple chain. Instant payments in XRP allow reducing the token's volatility and add more liquidity to it.
When commenting on the choice of XRP as the only asset for trading, the CEO of Xago, Jurgen Kuhnel, said:
"By solving the double-spending problem the Bitcoin blockchain opened up digital peer-to-peer payments without the need for a trusted 3rd party through the process of mining. Ripple took this one step further and built a faster and more cost-effective decentralised ledger to compete in the high throughput and fast clearing retail and banking environments."
As soon as the new Ripple exchange gains enough liquidity, Xago intends to also release a payment switch for retailers which they would access by means of their hardware and software. When this happens, people in South African online and offline stores will be able to use XRP for purchasing goods and food products, using only their smartphones.
Other recent Ripple partnerships
As reported by U.Today earlier, on October 9, Ripple struck a partnership with the Finastra startup that provides payment solutions to banking customers around the world. Finastra will get to access to the existing RippleNet partners, as well as will be able to use On-Demand Liquidity, a new Ripple's product (which is assumed to be a rebranded xRapid) that directly utilizes XRP.
Other recent partnerships of Ripple (including those for XRP use) include the Iceland crypto trading company Algrim, a collaboration with BitPay for letting thousands of corporate customers use XRP, a partnership with a payment startup Logos for building the Internet of Value, etc.
XRP price shows a small rise
Despite all these partnerships, the actual market price of XRP has grown only a little over the last few days. At press time, XRP is trading at $0.27, showing a rise by 0.78 percent.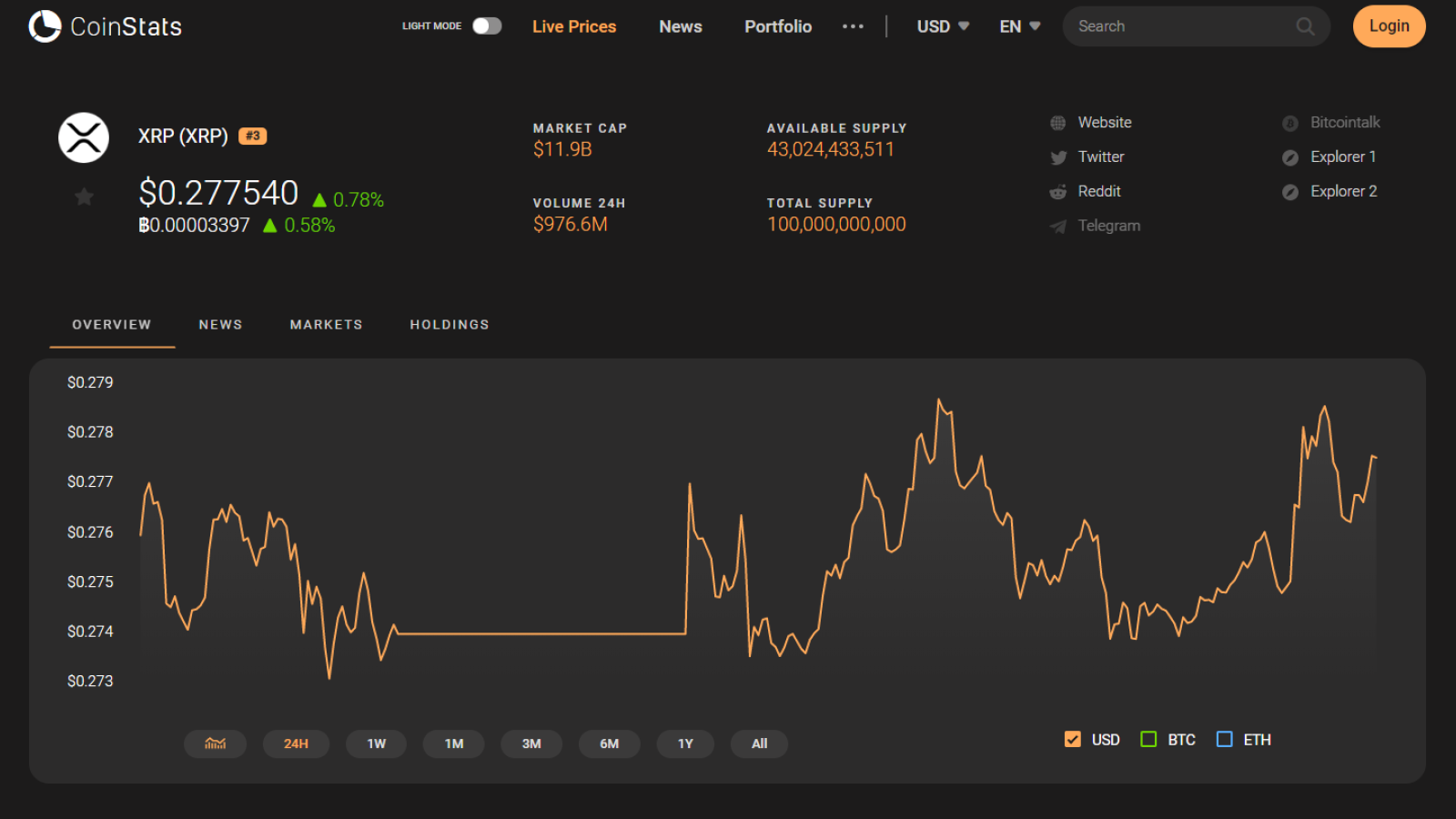 The other day, U.Today reported a much bigger XRP growth by over 7 percent, when the rest of the market was in the red.
How many partnerships will it take for the XRP price to hit $1? Share your view in the comments below!