X Rush, a mainstream play-to-earn racing simulator, launches initial game offering campaigns of its X Racer NFTs on KuCoin.
X Rush releases 9,500 NFTs, launches IDO whitelisting campaign
According to the official announcement shared by the team of X Rush, its inaugural NFT collection is getting closer to public release.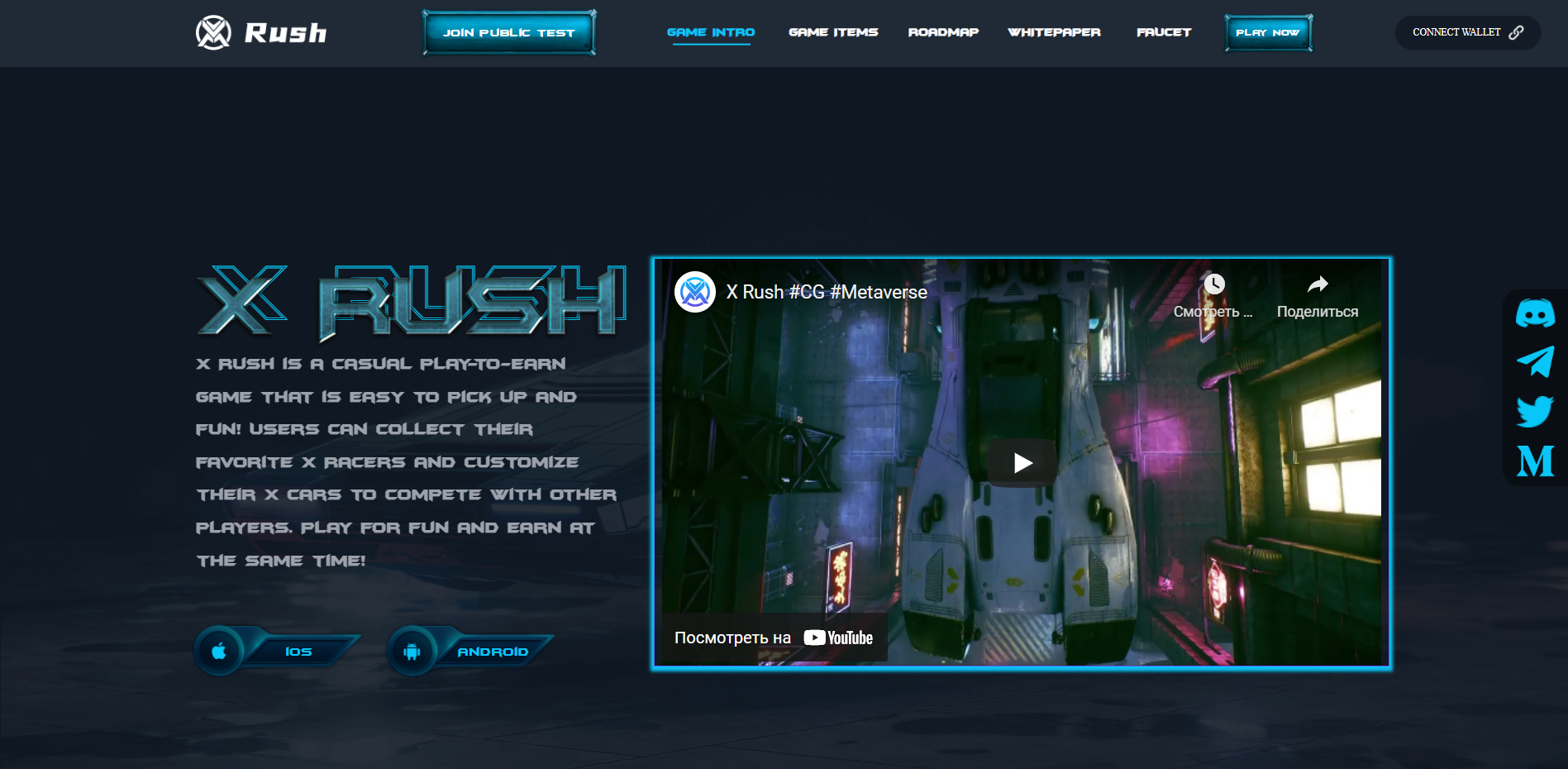 A total of 9,500 X Racer NFTs will be distributed between digital collectible enthusiasts in early May 2022. All NFTs are hand-drawn: they are created by the digital artists behind iconic online battle arena League of Legends (LoL).
X Racer NFTs are necessary for GameFi enthusiasts interested in exploring the X Rush world: players can collect their favorite racers and customize equipment and cars to compete with their peers in tournaments and challenges. Also, in future, players will be able to keep up with the further development of X Rush and raise their own suggestions through DAO.
The majority of NFTs will be released in the form of Mystery Boxes ($299 each), while rare NFTs will be auctioned.
Also, on May 2 at 10:00 a.m. UTC, the whitelisting campaign for X Rush IDO kicks off. The project leverages KuCoin Community Chain (KCC), an EVM-compatible smart contracts environment by leading crypto exchange KuCoin.
X Rush goes multi-chain, native tokens to go live on top-tier crypto exchanges
Between May 2 and May 10, 2022, X Rush is going to organize a massive IDO giveaway with 200 IDO Whitelists and three free NFTs at stake. To be eligible for the airdrop, cryptocurrency enthusiasts should register in the Twitter, Telegram and Discord communities of X Rush and save their KCC addresses.
In Q2, 2022, X Rush play-to-earn protocol is going through a public beta testing phase. Its core native cryptocurrency, XOX, will be added to a number of top-tier crypto exchanges.
The X Rush team teases the release of new in-game items (X weapons, X cars and game maps) and the crucial expansion of its virtual Metaverse world.
In Q3, 2022, the team of X Rush is going to organize in-game social events and integration of new Ethereum-compatible Web3 wallets.
Then, X Rush is planning to introduce its own gaming marketplace and ranking system. This will advance players' experience, make the in-game ecosystem more inclusive, democratic, and immersive. Also, a ranking system will allow the best players to easily monetize their gaming skills.
As covered by U.Today previously, X Rush made headlines by its seed funding round that yielded contributions from KuCoin Ventures.