Today, we bring you our version of the biggest crypto cities in the world. Two factors were taken into account when compiling this list : 1) the number of crypto companies in each city, as well as their influence on the global market, and 2) how widely crypto payments are accepted in the region. So, here they are listed alphabetically: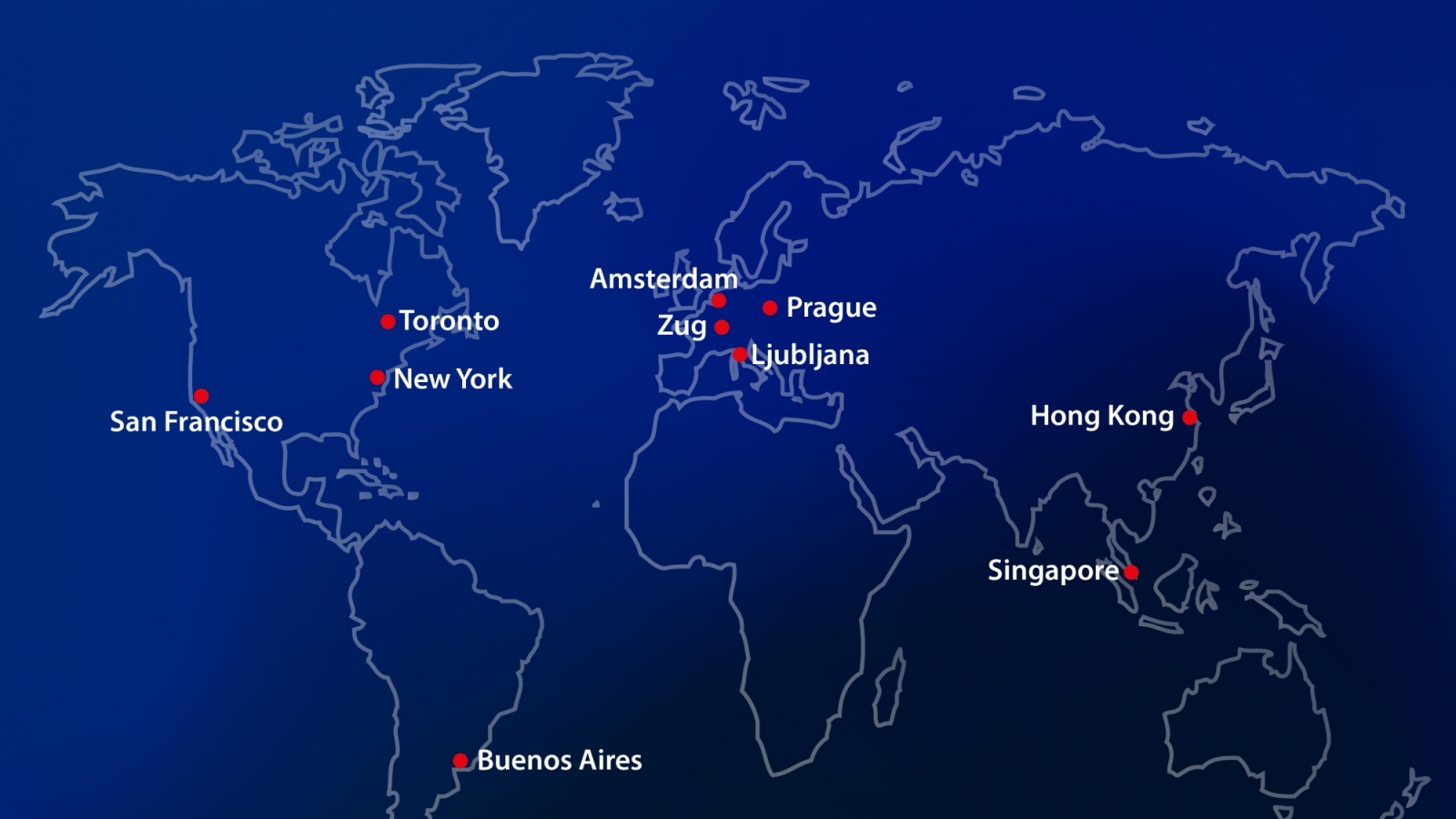 Amsterdam (the Netherlands)
With numerous Bitcoin ATMs and many merchants that accept Bitcoin as a legitimate form of payment, the capital of the Netherlands has by now also become one of the crypto hotspots of Europe. The Dutch city is home to at least 90 such businesses, as it is to the Bitcoin Embassy, one of Bitcoin's major global promo establishments anywhere in the world. So, if you happen to be in town, there is now more than Van Gogh and Rembrandt to see and buy, RLD excluded.
Buenos Aires (Argentina)
With most South American economies in a state of financial uncertainty and terrible inflation, many are looking for alternative ways to store their wealth, or whatever is left of it. Here, the capital of Argentina is leading the way: the city is home to almost 150 businesses that accept Bitcoin as a form of payment. For this same reason, Argentina has also become a major player on LocalBitcoins, causing a boom on the platform. The first ever Bitcoin conference in Latin America was also held in Buenos Aires last year.
Hong Kong (China)
Hong Kong, while technically belonging to China, retains its vital political and financial independence from the mainland. While the crypto ban has made things very difficult in Shanghai and Beijing, Hong Kong is taking full advantage of its economic freedom by bringing crypto prosperity to business in all possible (and profitable) forms. Among the numerous successful crypto companies that Hong Kong can boast about are two major global players: Bitfinex and HitBTC, founded in 2012 and 2013 respectively.
Ljubljana (Slovenia)
Many might not have even heard of Slovenia, let alone its capital Ljubljana; after all, it's a small nation with a small capital. However, this city is a serious force to be reckoned with when it comes to the world of cryptography, Blockchain, and DLT: Ljubljana is home to the world's first ever Bitcoin mall known as Bitcoin City, i.e. a shopping center where all vendors accept Bitcoin. The mall is an impressive 475 000 square meters in size, concurrently making it Slovenia's largest shopping center of any kind. Major crypto firms, among them NiceHash and Bitstamp, are also based in the city.
New York (USA)
It is a well-known fact that New York is considered to be the world's financial capital. When it comes to centralized finance, i.e. Wall Street and banking, there is hardly any rival that can challenge NYC's dominance. When it comes to the world of decentralized finance, though, the city's claim to power is yet to be made, after it manages to catch up with San Francisco's arguably stronger output. Be that as it may, NYC is already home to more than 100 businesses that accept crypto payments, as it is to a number of major crypto companies, among them ConsenSys.
Prague (Czech Republic)
The capital of the Czech Republic may not have that much to offer, comparatively speaking, in the way of giant crypto companies which are on par with some of the other brands mentioned in this list. At least not yet. But what Prague is still lacking in quality, it is certainly making up in quantity, a pattern which is bound to eventually pay off. The city is growing in crypto adoption at a stunning rate, and for this reason it is currently ranked first by Forbes by number of businesses accepting crypto payments, more than 150, which is more than anywhere else in the world as of this year.
San Francisco (USA)
San Francisco may quite possibly be the most influential crypto city in the whole world. It has already established its reputation as a major tech hub, thanks to its proximity to Silicon Valley (around 40 miles). Now the city is also swiftly turning crypto on a huge scale: it is already home to many giants of the crypto game, among them such well-known brands as Ripple, Kraken, Coinbase, and Blockchain Capital. Furthermore, San Francisco is home to around 120 merchants that accept cryptocurrency and almost as many crypto ATMs. With such impressive stats, not many places can compete with this global crypto hotspot located in Northern California.
Singapore (Singapore)
Singapore is a unique city-state. Known for its international trade and entrepreneurial vibe, it got involved in the crypto world early on and is now considered to be one of the most crypto friendly places on our planet. It is, of course, no coincidence that one of the current crypto trade leaders of the world, the exchange platform Huobi, proudly calls Singapore its home. Among many other crypto companies based here are Litecoin, Signum, NEO, and Virtuse.
Toronto (Canada)
The largest city in Canada is also one of the biggest crypto cities in the world, which, according to some sources, contains over 200 crypto ATMs within its borders, more than any other city in the world. This is in part because Canada's progressive government is for the most part supportive of DLT, and hence most laws on ICOs and crypto startups are quite relaxed. This is also why Toronto is said to have as many businesses within its greater suburban area that accept digital currency as the Dutch capital, Amsterdam.
Zug (Switzerland)
There is a very good reason why Zug is on our list, and it can be summed up in two words: Crypto Valley. The town located in central Switzerland is tiny. What is huge, however, is the amount of talent it contains and the number of crypto companies it hosts: over 300 of them from 20 different countries, including Buterin's Ethereum. With the Swiss government being supportive of the Blockchain technology, the town is also home to the annual Crypto Valley Blockchain Summit, which is regularly visited by members of the European Parliament.