After the prolonged 'bear' market of 2018 crypto prices finally started to rebound in 2019. Many analysts argue about what launched the new uptrend. One of the popular versions is that a new trend of Initial Exchange Offerings piqued interest among experienced crypto investors and attracted new people to the space.
Why did IEO gain such traction? What is driving the prices up? How are they different from the ICOs we have seen in 2017-2018? In this article, we will provide you with a thorough outlook on the token sales powered by exchanges using the new platform Apollo by DigiFinex and its first IEO project Brave Sound Token.
IEO vs ICO
First and foremost, it is important to distinguish between an ICO and IEO, because their differences are the major factors that sparked a new wave of investors' interest. Initial Coin Offering (ICOs) undoubtedly played a significant role in launching the bull run of 2017 and the altcoin season at the beginning of 2018.
ICOs were the implementation of the IPO concept of traditional finance for the crypto world. ICOs were beneficial for startups because they stripped them of time consuming and expensive paperwork and gave them access to a much wider user base.
The investors also enjoyed a lower barrier of entry (no requirement for accreditation and lower minimum amount for participation), faster listings and, in some cases, anonymity. If the model was so good then why didn't it sustain? Turns out that there were serious weaknesses that eventually sent the market into a free fall.
A typical ICO of 2017-2018 was a ERC20 standard token meant for various utility, such as means of exchange/payment, governance, collateral, etc. A team launching it would have a white paper, a website and (rarely), a demo of their product. The majority of crowdsales of that era was conducted via smart-contracts, small automated programs on Ethereum that could hold ETH.
A regular ICO smart-contract would distribute the team's tokens to users in proportion to their contribution in ETH. So far it sounds like a reliable mechanism, right? Well, while the technical implementation of ICOs was adequate, the risks were imposed by project teams' themselves.
At the peak of the ICO craze, people were investing in anything they saw, literally throwing money into various startups without conducting proper due diligence. Malicious actors used this as a way to fraud investors in different ways.
As a result, such projects' teams would soon disappear after ICOs with users' money and no intention of developing anything. That launched the 'domino effect', which hit the entire market so hard that even good projects' tokens started to decline in price.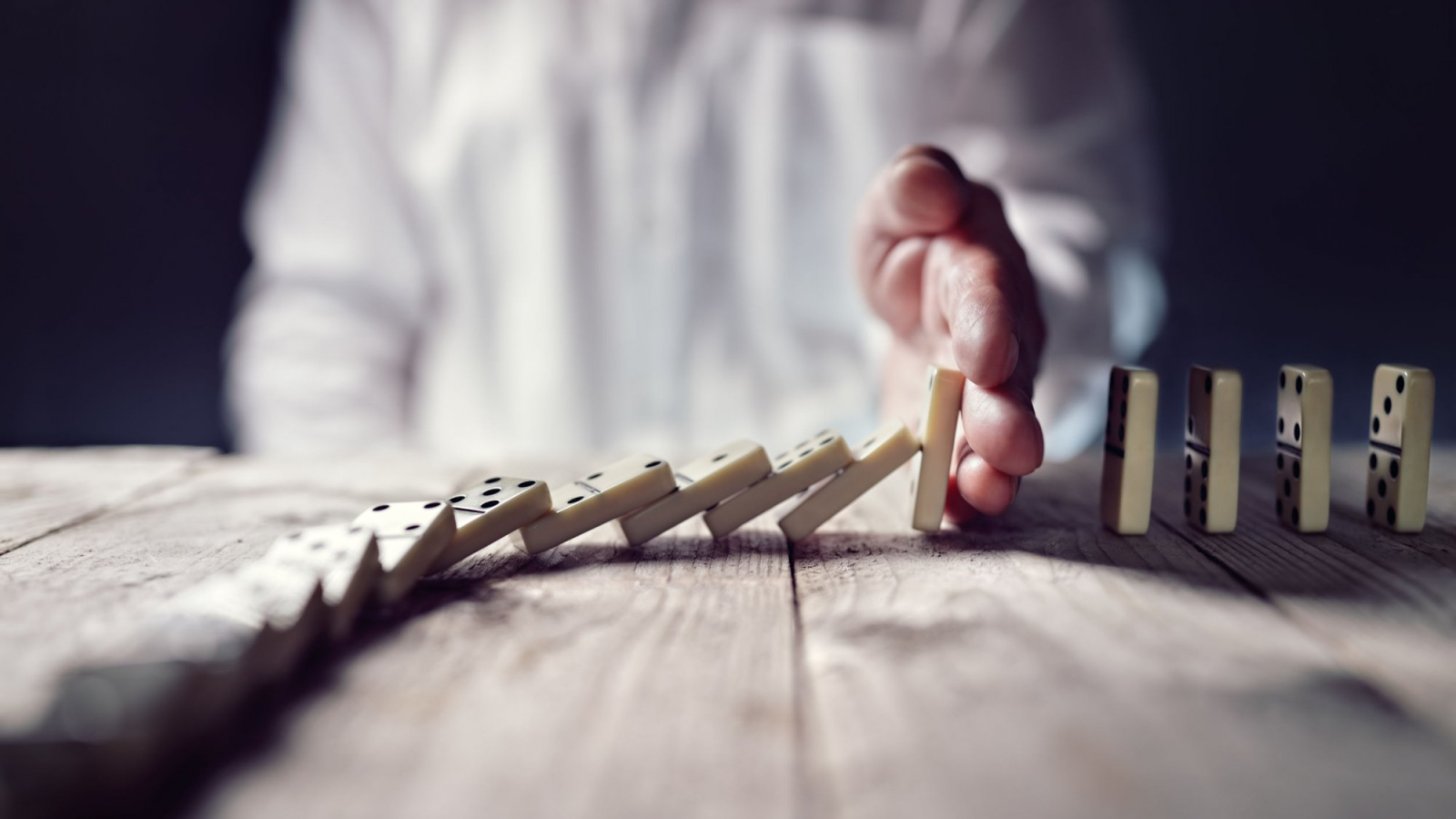 The problem of ICOs was in the lack of external assessment and control. This is where the IEO concept steps in. Now, a crypto exchange like DigiFinex acts as a third party between a project's team and contributors.
It performs extensive checks both on projects and token sale participants to prevent fraud and money laundering. In addition, the exchange assists IEO projects with promotion, faster listing, and initial liquidity.
Such an approach allows early token purchasers to be sure that a given projects' team is dedicated to building a sustainable product in the future, which should positively influence its token's price.
They would also be more confident that they would be able to exit from their positions by selling tokens on an exchange (that was a huge issue with ICOs, as not every team was successful in negotiations with exchanges and the tokens ended up stuck in illiquid limbo).
Overall, IEO became an enhanced concept of ICO, which gave more confidence to the ecosystem as a whole.
DigiFinex Apollo & Brave Sound Token example
Digifinex is a major player on the Chinese crypto market that is currently ranked #4 by CoinMarketCap (for adjusted trading volume) with more than a billion USD in 24-hour volume. To conquer the emerging IEO market, DigiFinex decided to launch a platform for crypto startups named 'Apollo', which you can find here.
At DigiFinex, the customers security and privacy is of top priority, and the exchange has had zero incident or security breach since it began operations. DigiFinex aims to continually deliver cutting edge technology, forge new partnerships, and usher in the future of the blockchain industry.
The first token sale that will be conducted on Apollo will be for Brave Sound Token, a Korean crypto startup powered by a well-established Korean entertainment company Brave Entertainment.
The IEO will be conducted via the exchange's native token DFT, using the recently popularized ballot system.
Brave Sound Token IEO is a classic example of how a large crypto exchange backs up a solid startup after analyzing the team and its proposition. In the project's page on Apollo, a potential investor can find the information about the token sale's time frame and format, token metrics, the team behind the project, token distribution, token economics, the project's vision, the roadmap, and all the related links.
The BRST tokens will be offered exclusively through the Apollo platform. All the participants will need to be registered on the exchange and apply for tickets through the project's page.
This approach eliminates the previously widespread issue of ICOs connected to fraudulent or mistyped smart-contract addresses. This also makes token distribution more convenient for participants, as there will not be a need to transfer tokens to the exchange for further trading.
In addition, DigiFinex offers a unique feature of the buyback scheme to decrease the volatility-related risks for its participants.
How to use IEO for trading?
If you still don't realize why there is a huge buzz around IEOs, you probably didn't see their performance. If you take a look at the listings of the first 3 projects on Binance, which is currently the largest centralized crypto exchange, you will understand why investors are going crazy.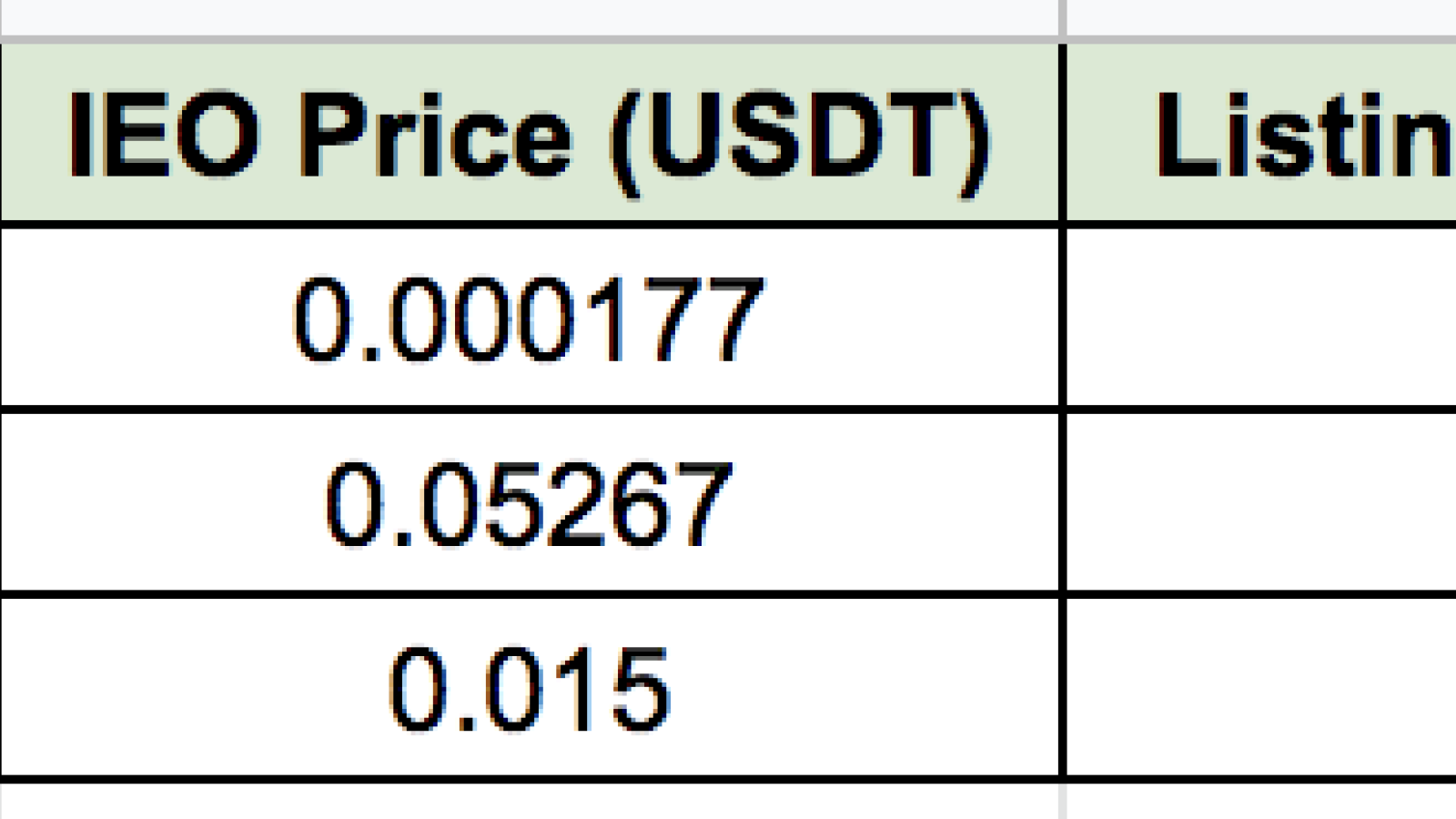 As you can see, the prices of tokens the on listing were many times higher than on IEO, but why? This has to do with the supply and demand.
The key here is to find a reliable exchange with expertise like DigiFinex that plans to host an IEO for a solid project like Brave Sound Token.
Such exchanges have large loyal user bases, which is a positive factor for increased demand during the IEO and on the initial listing. The best source to find the exchanges is to see their rankings by volume on CoinMarketCap.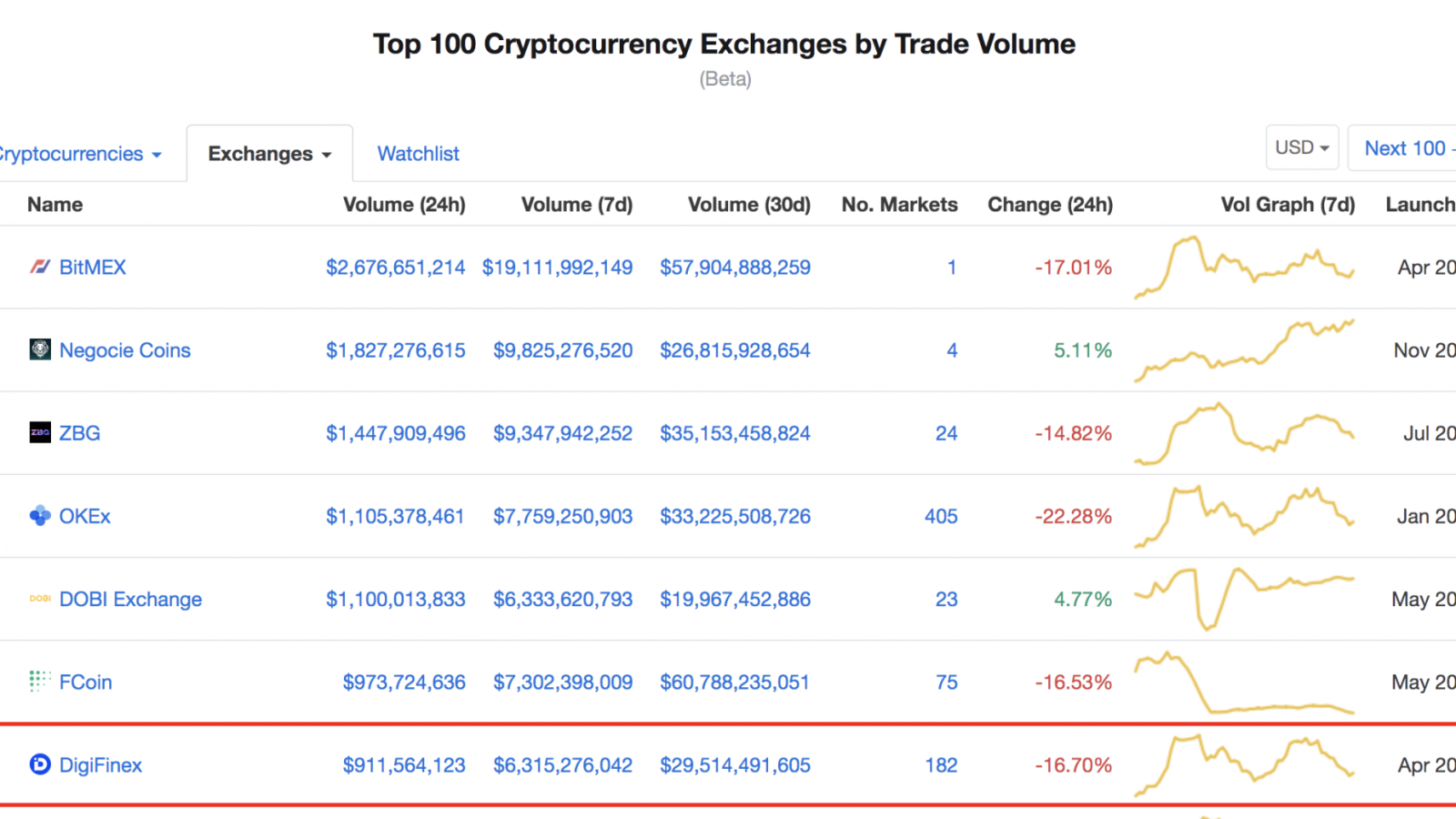 Generally, a top-level exchange that hosts IEOs has a dedicated platform for such purposes. Their names vary, for DigiFinex the platform's name is Apollo, you can find the link to it at the top of the exchange's main page.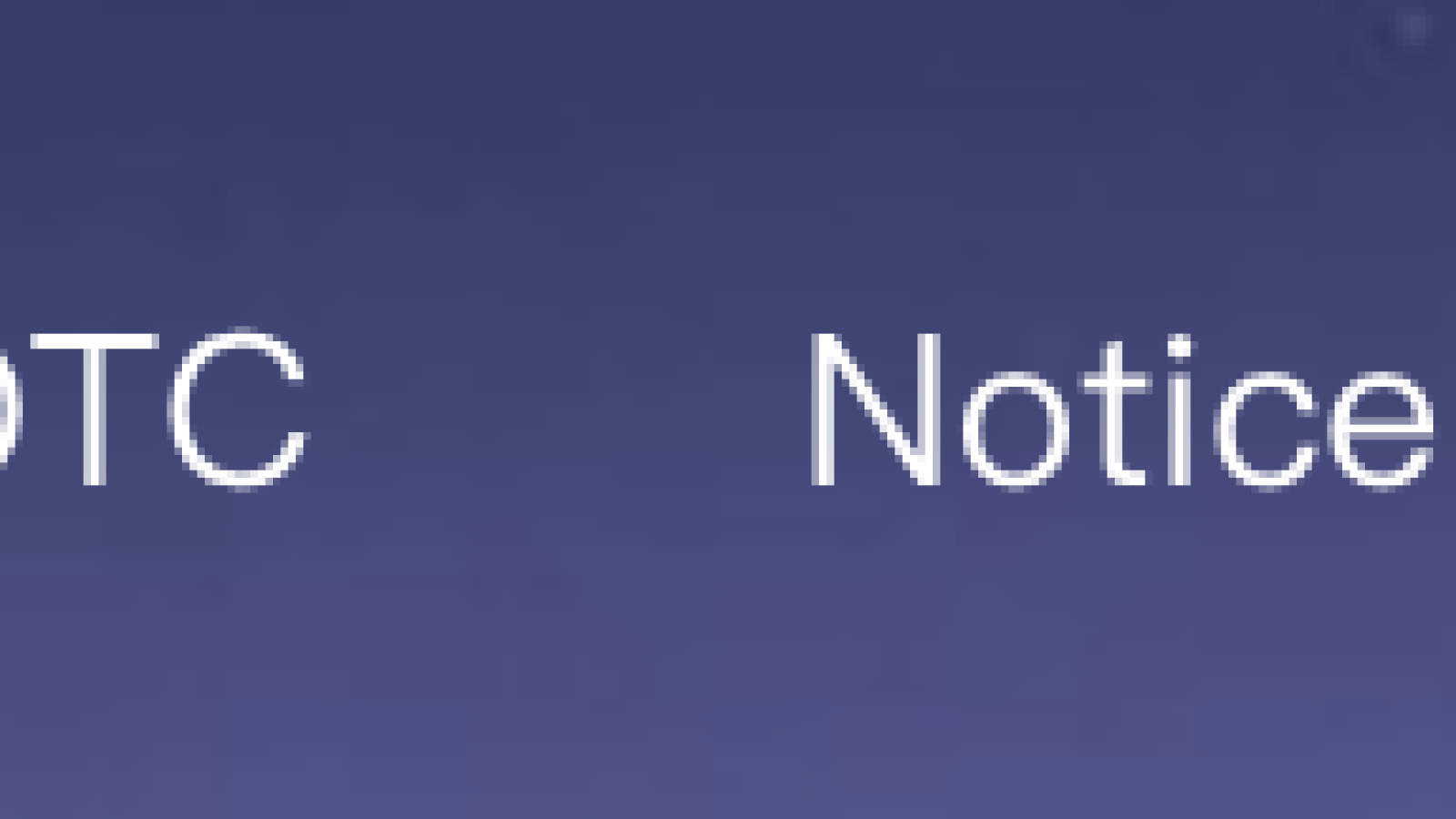 A platform for launching IEOs will hold links to ended and ongoing token sales. It is handy to check past IEOs performance before making an investment decision. Since BRST is the first project to be launched on Apollo, the placeholders for other projects are currently empty.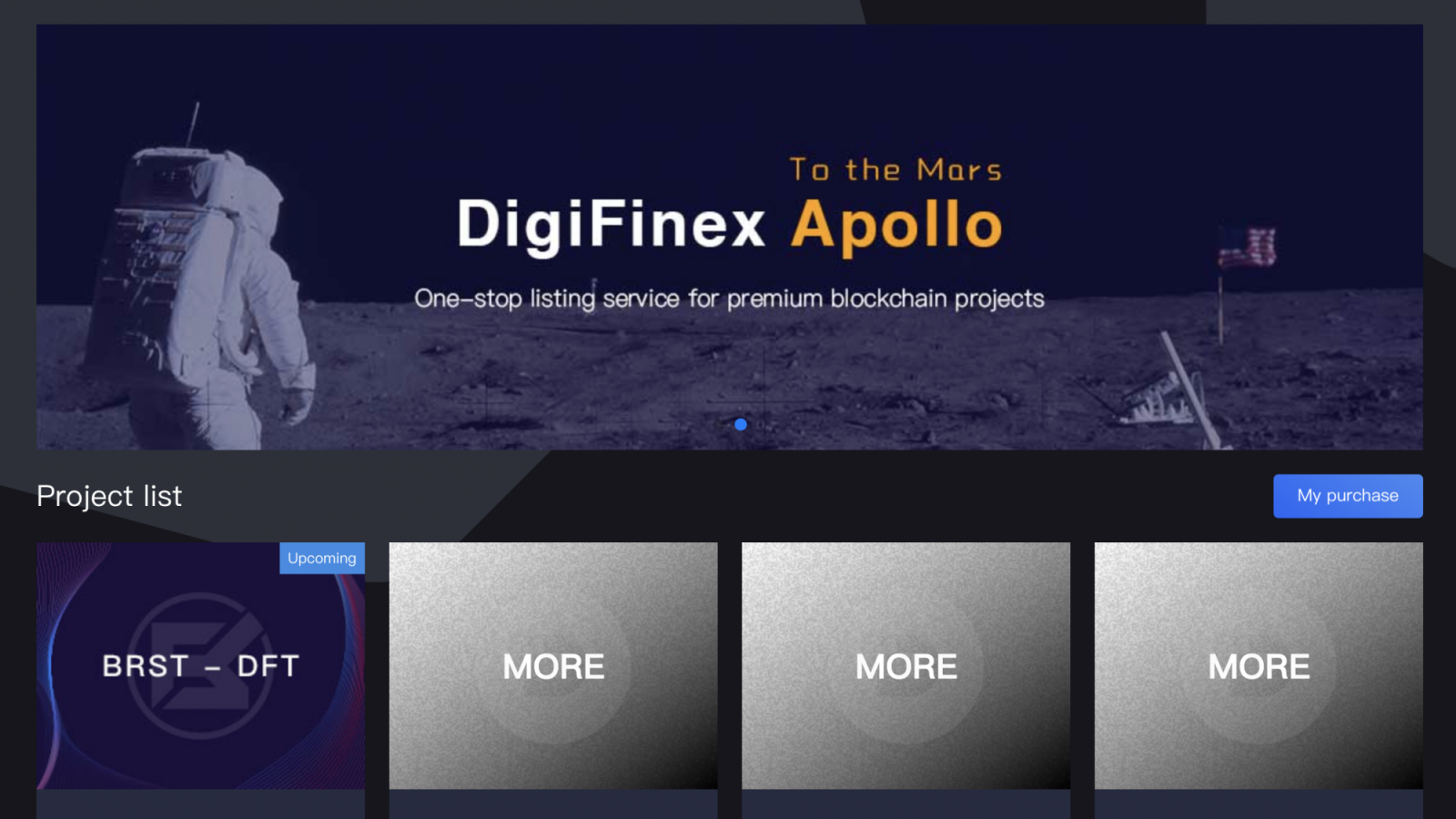 Accessing the BRST's page you will see the review of Brave Sound Token by DigiFinex and the rules of the token sale.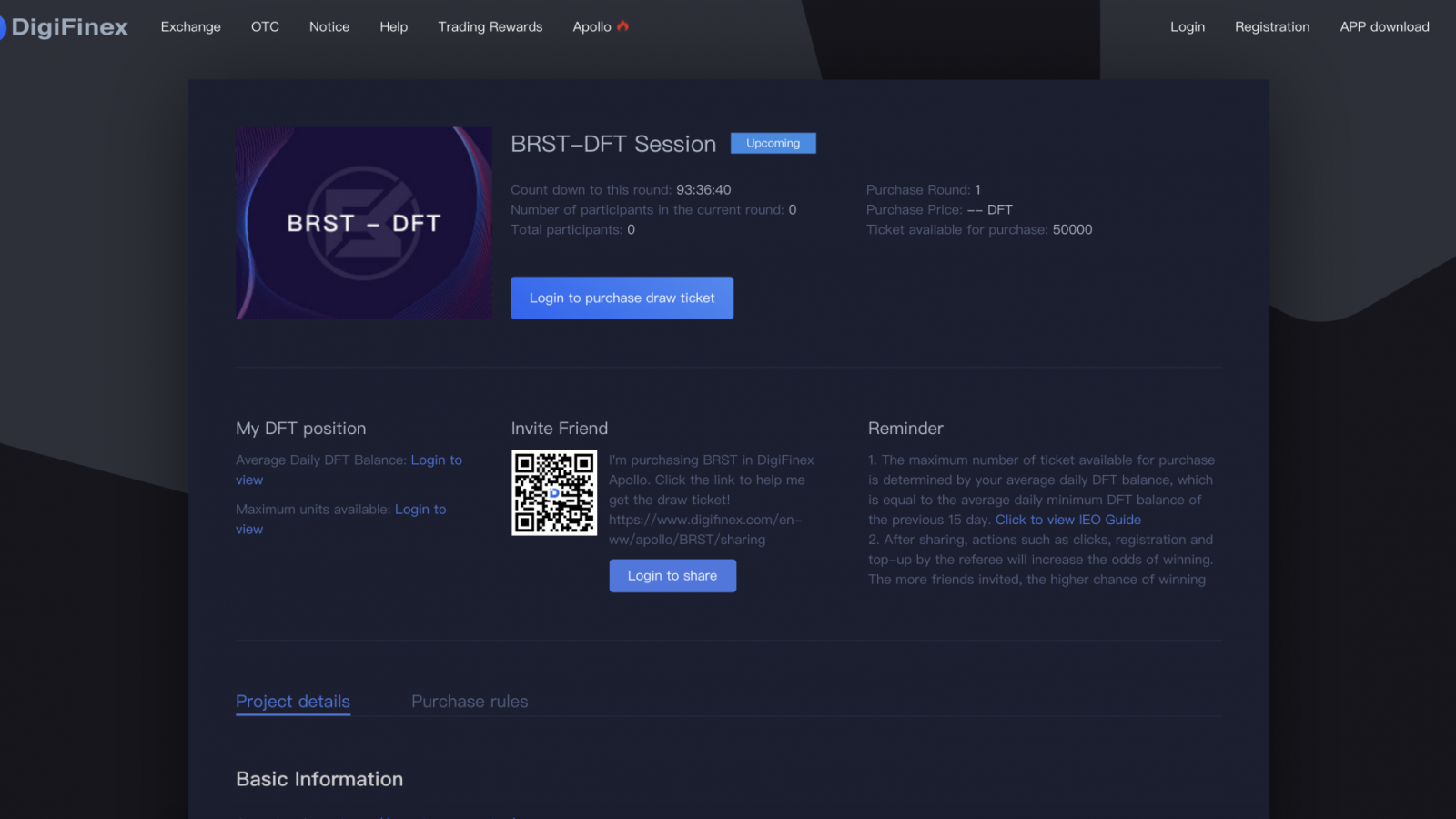 To make a rational investment decision you should read the presented information and evaluate the project in details. Once you have made your mind up, you can take a look at the participation rules. First, determine the format of participation.
At the beginning of 2019, IEOs were generally conducted using First Come First Serve Model, but because it was heavily abused by scripters many exchanges switched to the lottery/ballot model.
Digifinex is not an exception, to participate in the token sale you will need to hold the exchange native tokens (DFT) for a specified period of time to be able to claim tickets. When the sale ends, a randomizing algorithm will run through the tickets and determine the winners, who will be presented with the opportunity to purchase BRST tokens.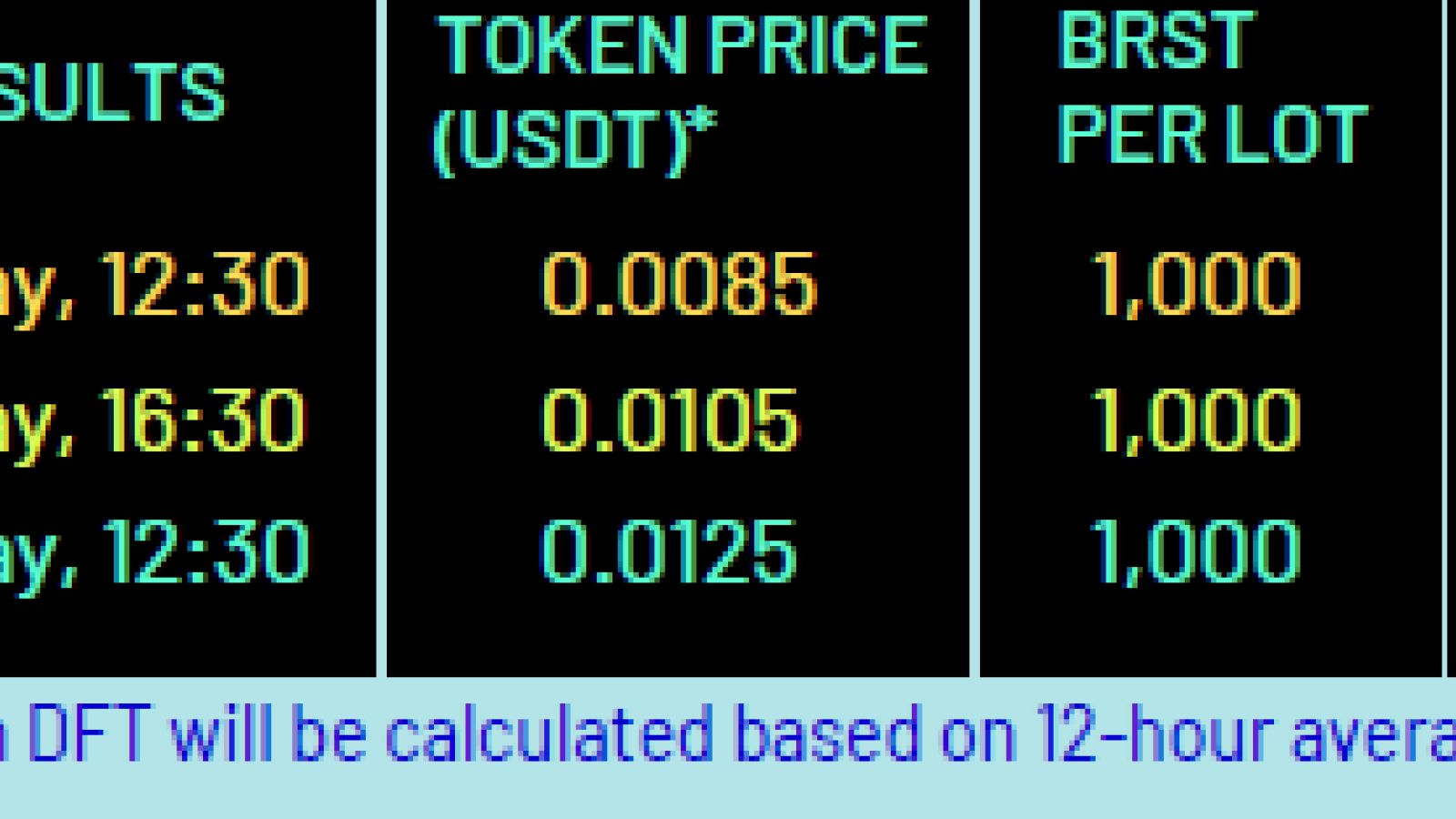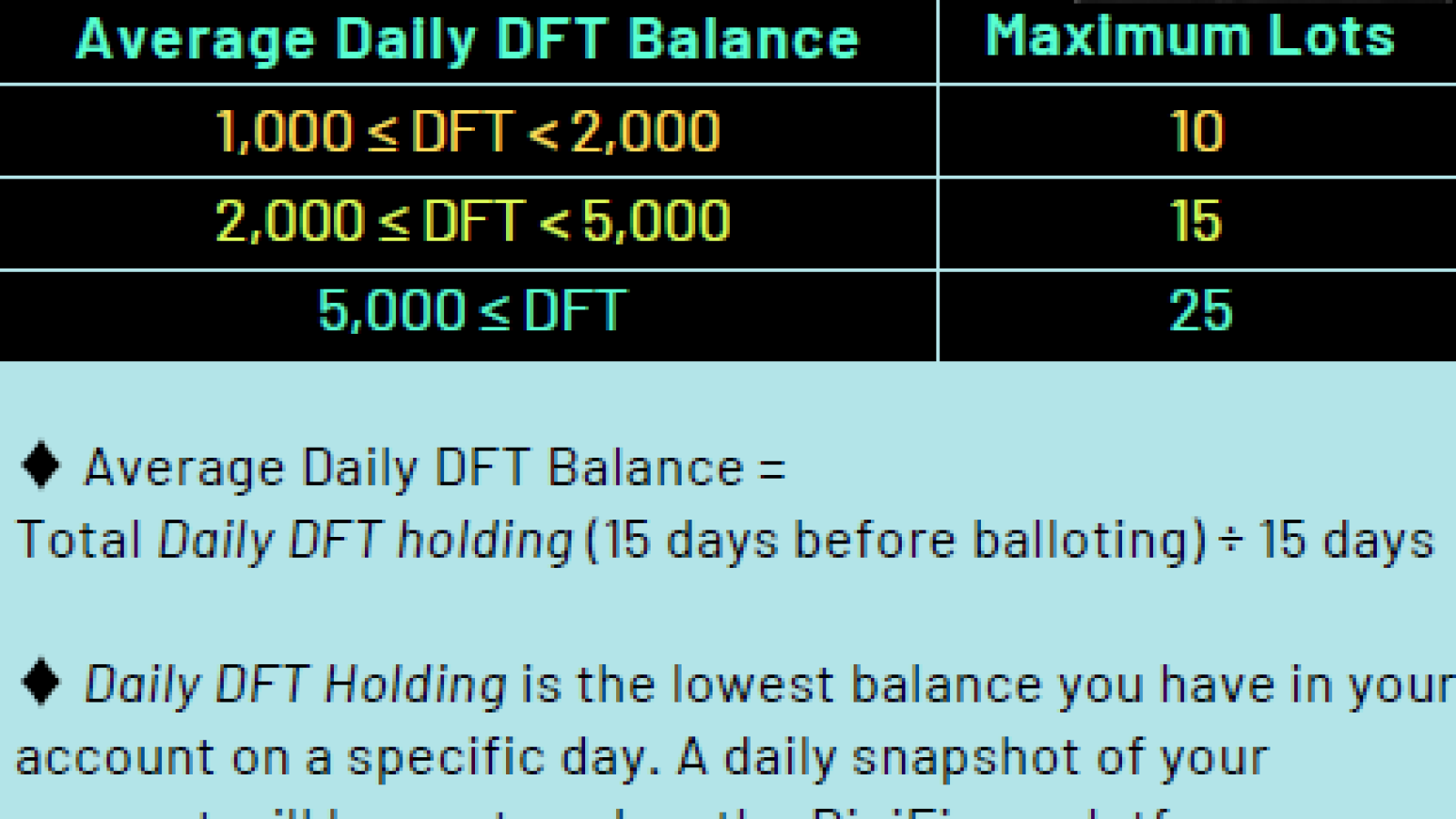 If a native token is involved, you need to take its volatility into consideration. Otherwise, you may end up losing money on the price difference of DFT if your ticket will not win. Perform technical analysis to understand and control your risks.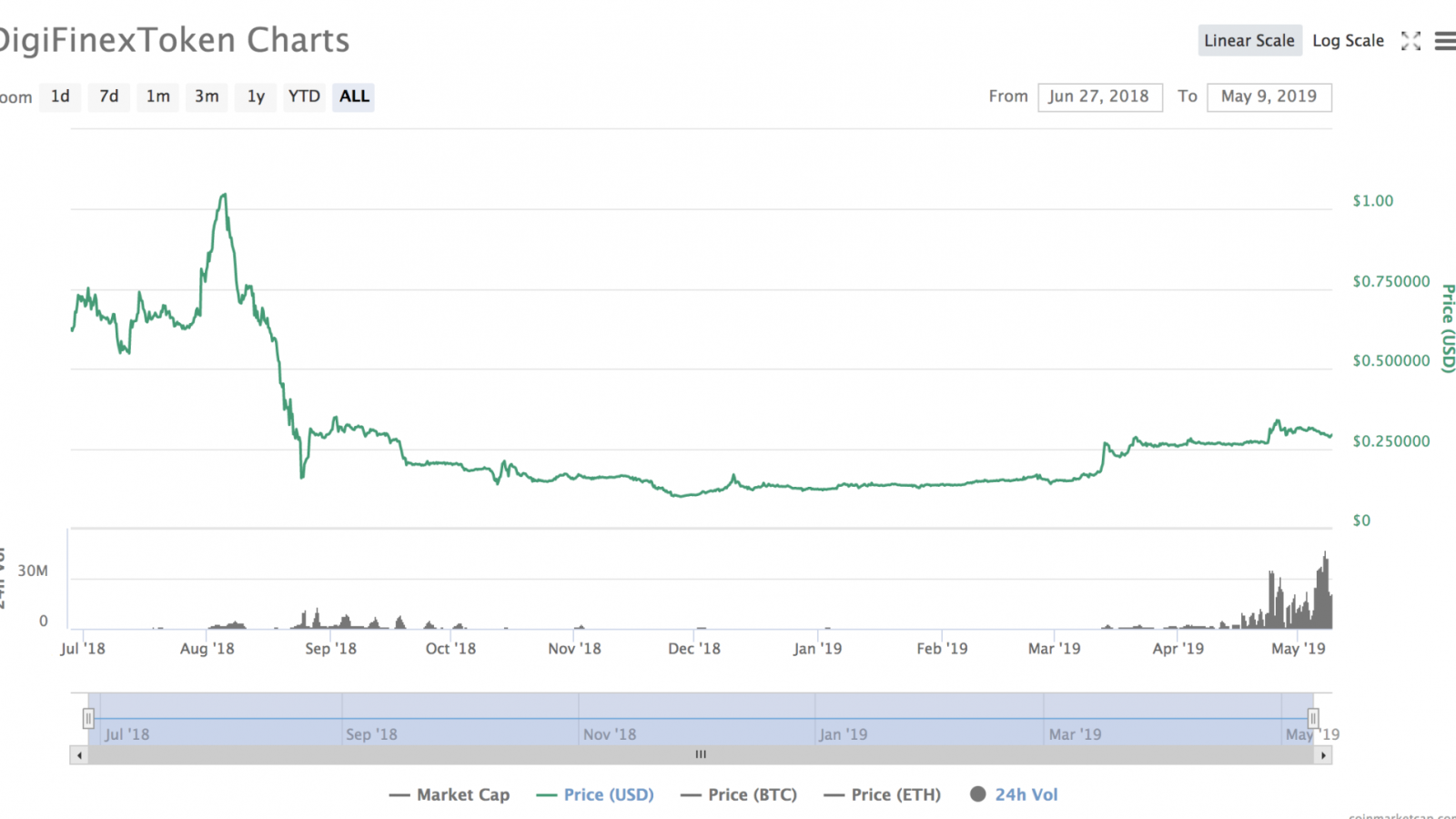 Once you reviewed all the above and decided to participate, your next step is to register on the exchange and validate your personal details if necessary.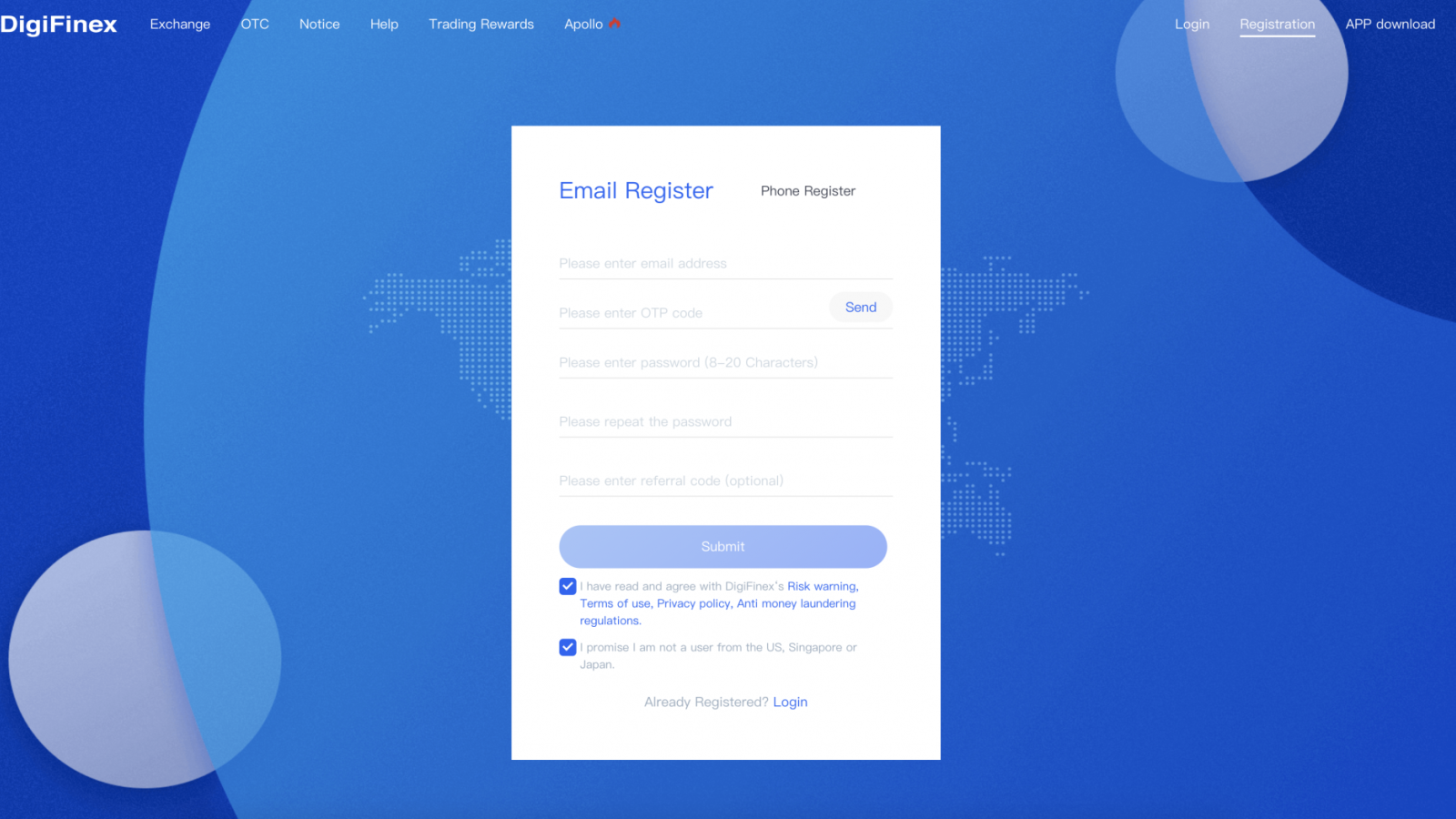 Make sure that you have a sufficient amount of the native token for participation in the IEO. If you have enough time before the start of the token sale or the required holding period, use dollar cost averaging to grow your position to overcome the volatility. Take a note of the minimum and maximum purchasing limits to define your IEO position as well.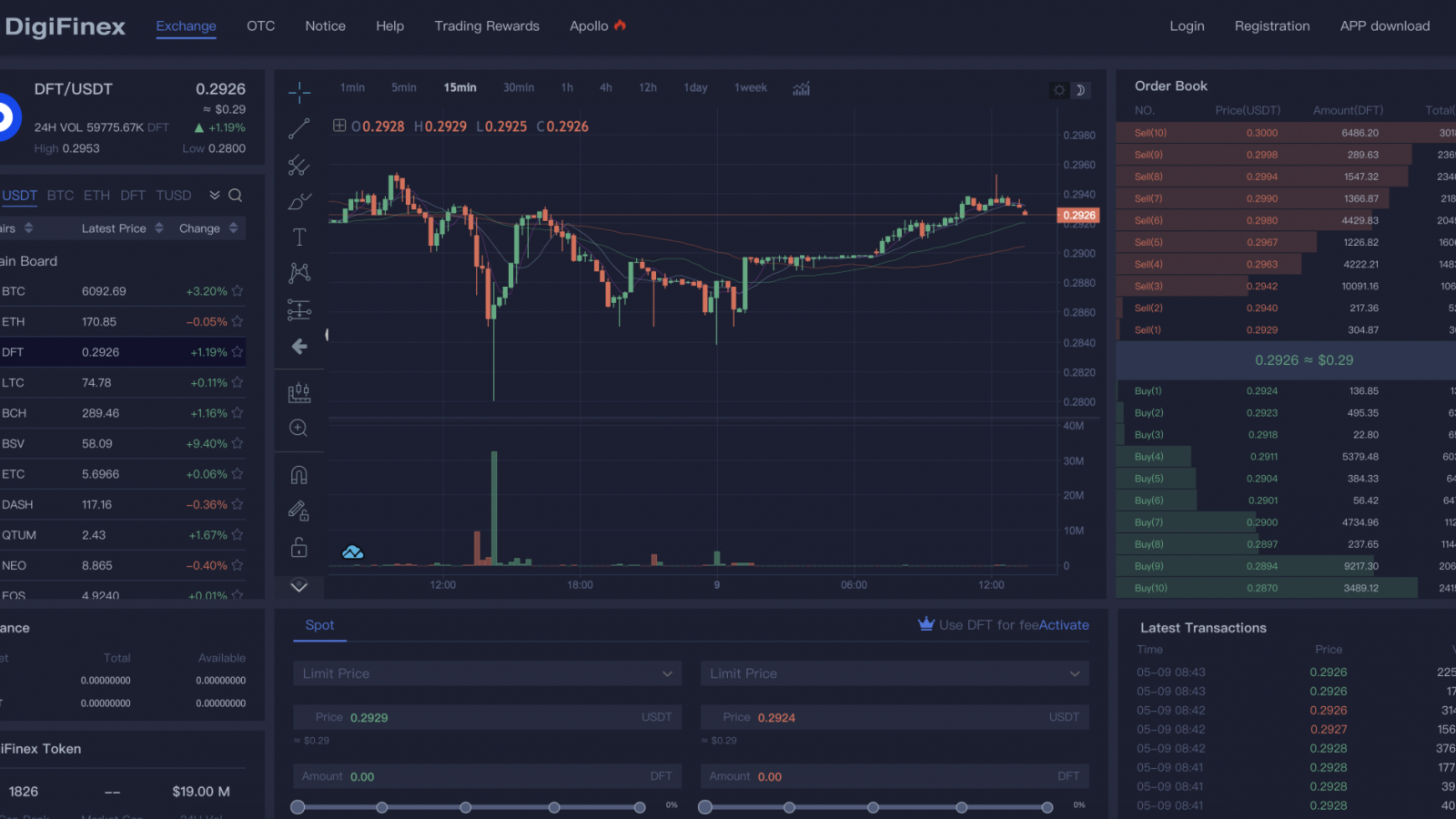 Once everything is prepared, you are only left to wait until the start of the first round of sales. Get to the project's page 10-15 minutes prior to the time of start and press the respective button when it will become available.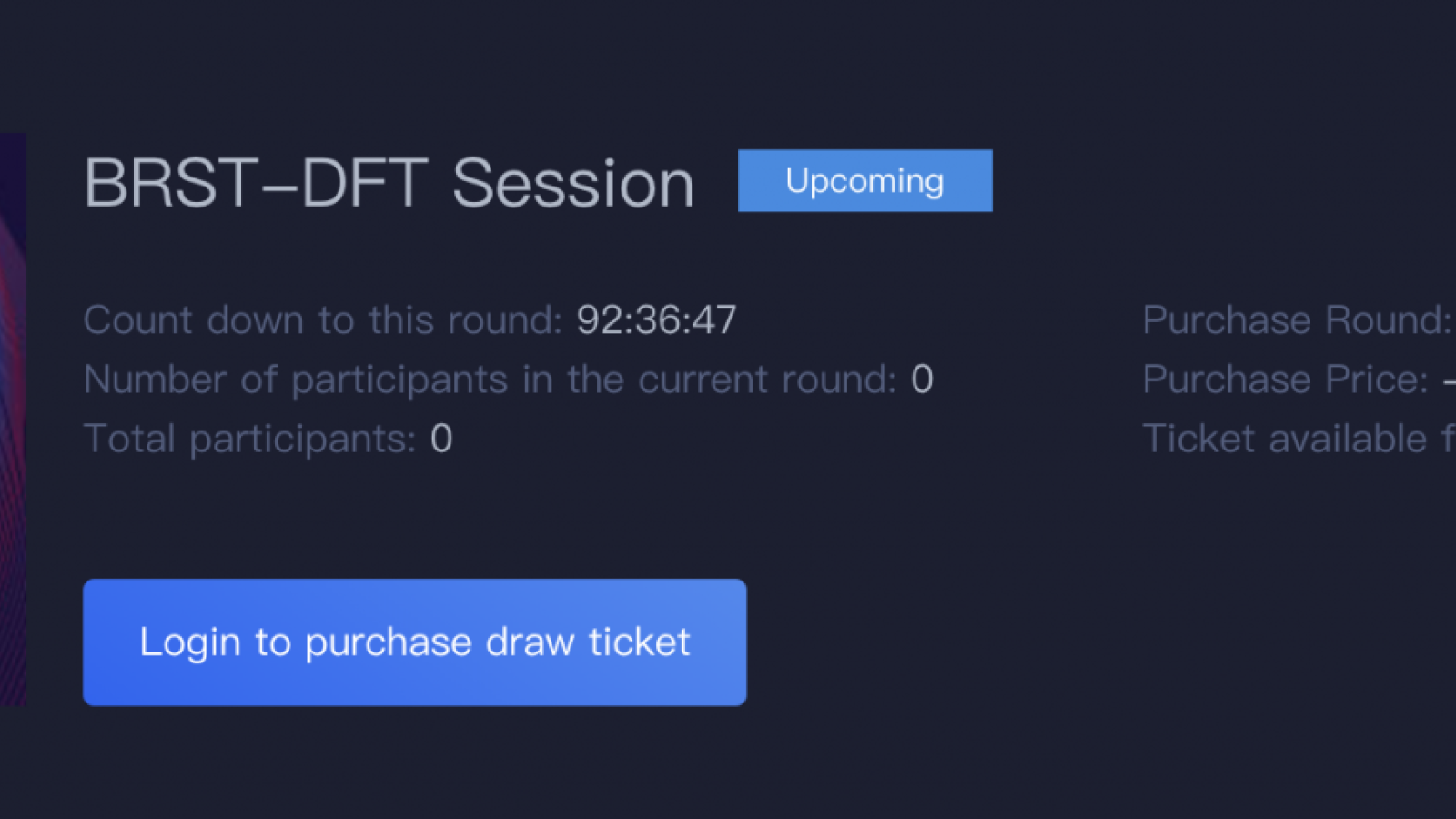 After all rounds of sales are closed and the winning tickets are determined you will see if you were lucky to get the allocation. If yes, then the exchange will deduct the determined amount of DFT from your account and grant you with BRST.
DigiFinex already stated the time at which the trading of BRST will start. Launch the trading pair in advance if you plan to exit your position in the first candle. Should your ticket turn out as a losing one, you can try to pick the token from the exchange at a reasonable price.
This may be profitable, as there are some IEO tokens like BTT that significantly grown in price after the listing. Be careful though and measure your risk-reward ratio properly.
So, here you have it, the process is similar for all of the launchpad-like platforms out there. If you want to profit off IEOs, do your research and find the most credible exchanges with the large trading volumes. Check their offerings thoroughly and calculate your positions in advance in accordance with token sales' rules. Be sure to exit positions at the right time and hedge if possible. Don't be greedy and at the end of the day, you will increase your holdings.
Summary
Fundraising has always been the killer application of the blockchain. While the crypto space currently resembles wild west with its lack of external control and regulation, certain players lead by example and show how the ecosystem can be pushed further without letting malicious actors getting a piece of the pie.
IEO model felt like a breath of fresh air to the entire space of token sales. Unlike ICOs, IEOs provide better trust, convenience, and integrity for projects and investors.
With platforms like Apollo and projects like Brave Sound Token we clearly see how crypto funding evolves in the right direction.
More honest and experienced teams will get the necessary funding, the better ecosystem will get and the more people will enter it. This may become a loop that will raise cryptocurrency adoption to a greater scale.