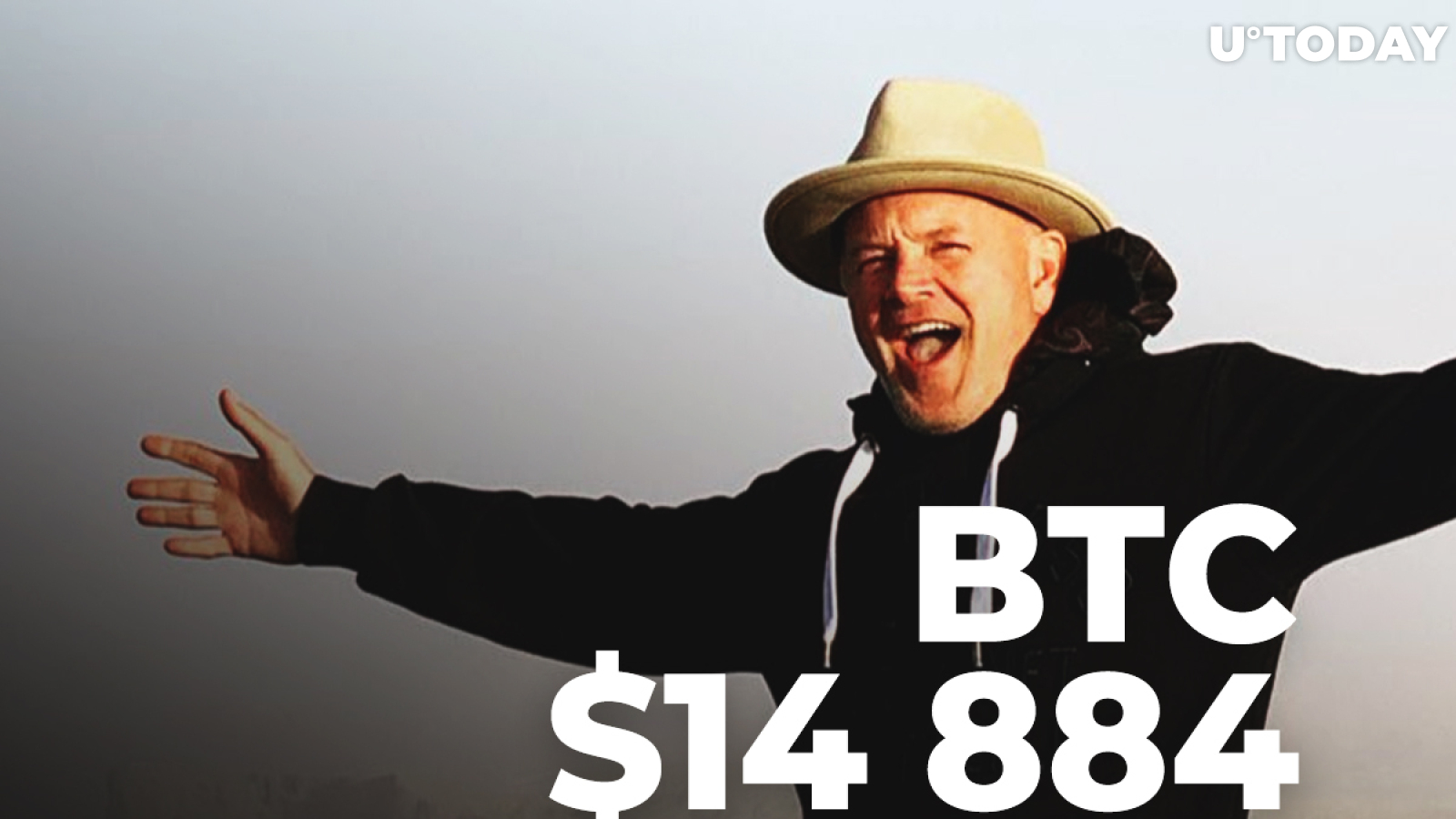 Cover image via twitter.com
Galaxy Digital founder Mike Novogratz has spoken to CNBC's Squawk Box on Nov. 4, saying positive things about BTC as Bitcoin was roaring in the $13,800 area.
The ex-partner at Goldman Sachs and founder of Galaxy Digital believes that the Rubicon in Bitcoin adoption has been crossed as major financial institutions are jumping on the bandwagon.
Meanwhile, the Bloomberg dollar index has plunged to an almost two-year low.
"The Fed will continue going brrrrrrrrr," "Rubicon in Bitcoin adoption crossed"
During the talk with CNBC, Mike Novogratz opined that Bitcoin's stance is very strong at the moment; it keeps rallying rather than behaving similar to all other markets, which are looking pretty unstable now.
The Galaxy Digital CEO believes that, if the Fed resumes printing, this will be supportive of crypto overall.
The Rubicon in Bitcoin adoption has been crossed, Novogratz stated, and he believes that soon all banks and corporations will be allocating funds to BTC.
This year, business software giant Microstrategy and Jack Dorsey-led Square have already accumulated large amounts of BTC. For example, Microstrategy gained $425 mln worth of Bitcoin.
Besides, a JP Morgan analyst viewed Bitcoin as a gold rival in the future in a recent report.
This is not the first time that Mike Novogratz has mentioned the crossing of a Bitcoin Rubicon. He said a similar thing in a tweet on Oct. 21, when PayPal announced its plan to open crypto wallets and allow its users to acquire BTC, ETH, BCH and LTC.
PayPal's move also acted as a major driver for Bitcoin two weeks ago.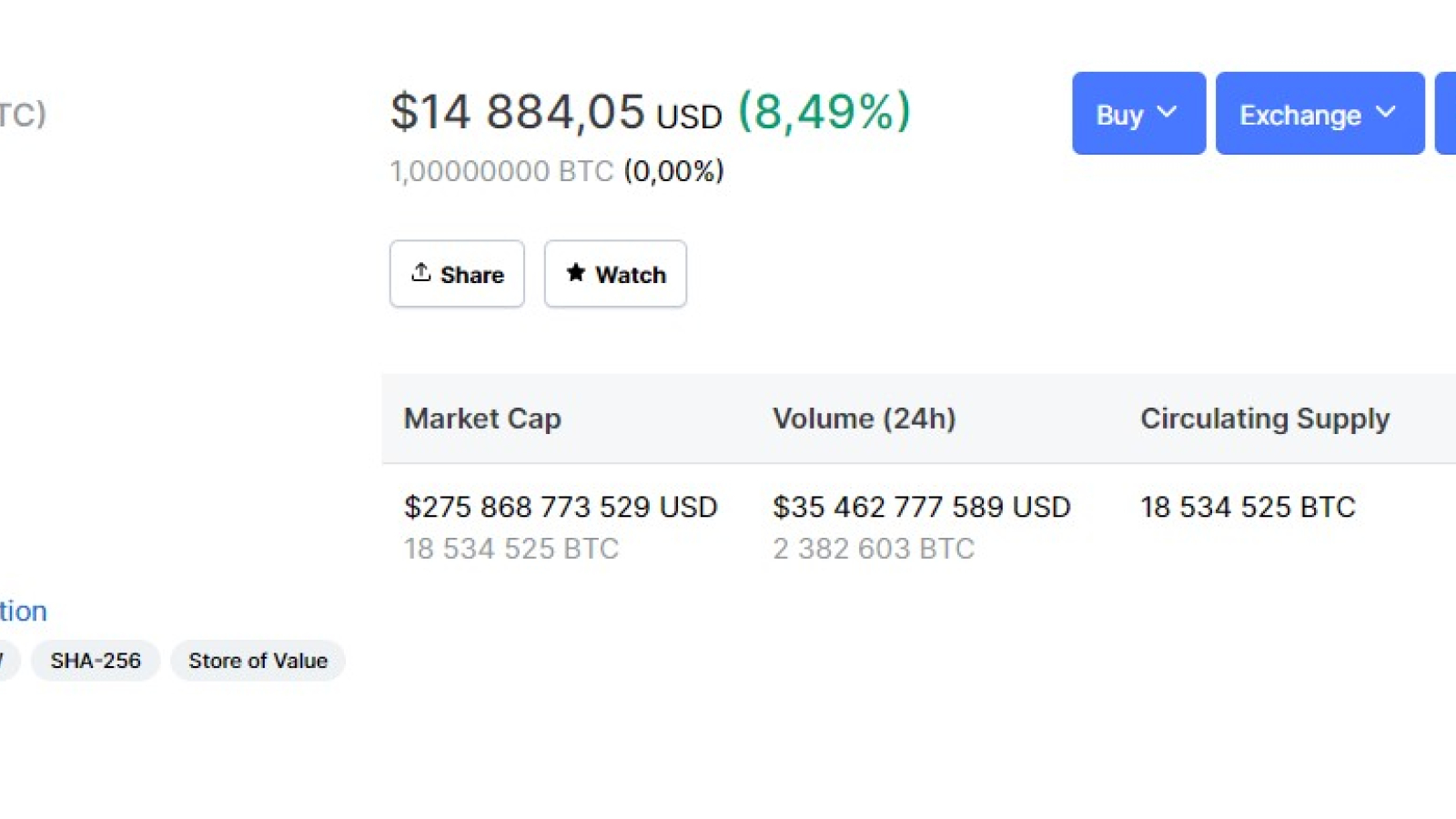 Bitcoin is up 107 percent in 2020, while USD index plummets
Bitcoin advocate, entrepreneur and podcaster Anthony Pompliano has tweeted that Bitcoin has been doing very well this year and is up 107 percent after today's rise to the $14,800 zone.
The Bloomberg spot dollar index (BBDXY) has, on the contrary, plunged to its lowest level since May 2018.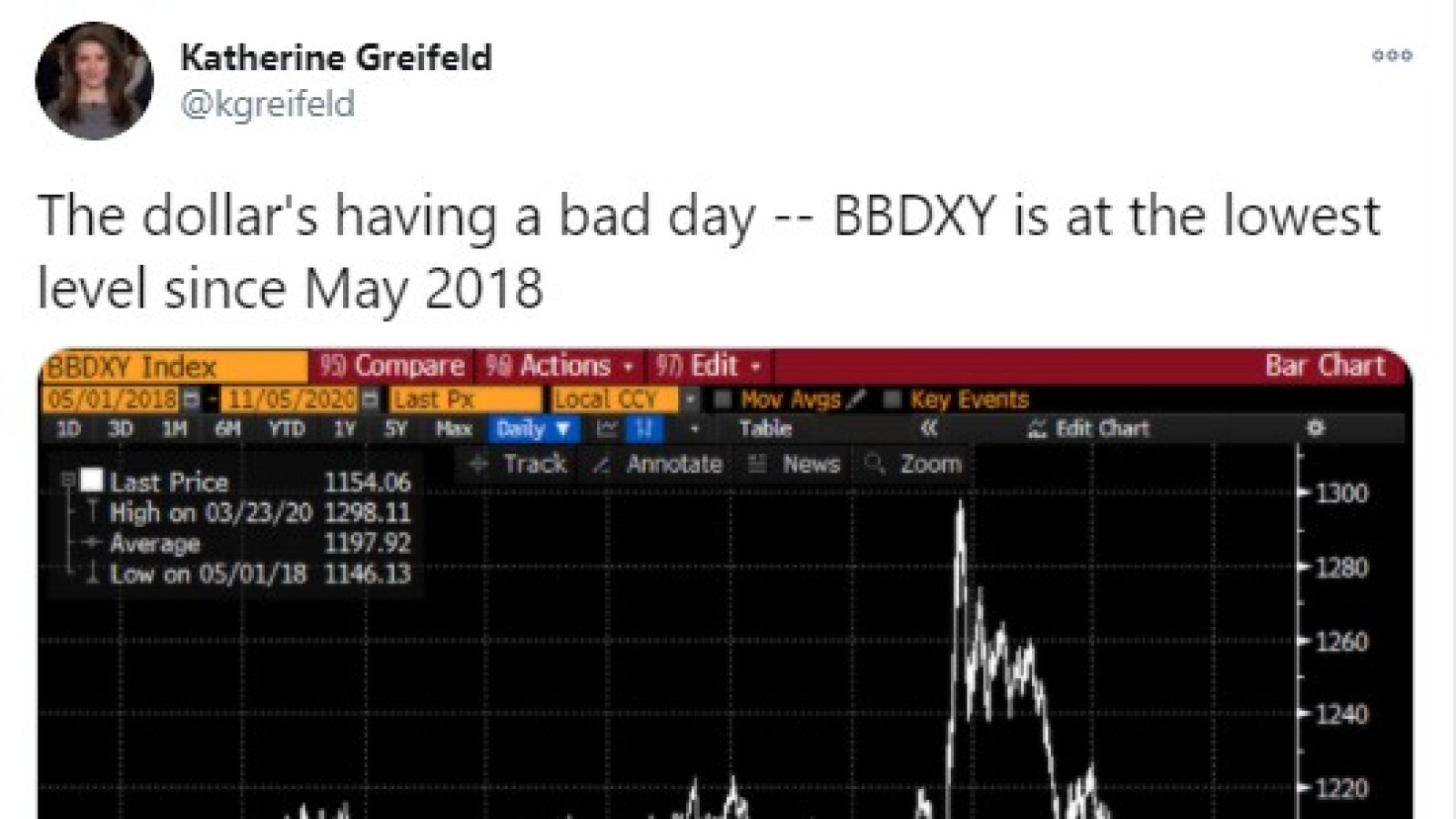 Multiple Bitcoin supporters, including Novogratz and Pompliano, call Bitcoin the conqueror of the USD.
They believe that all of the negative effects of the pandemic on the economy and a gargantuan amount of helicopter cash in the U.S. and other major countries have been fueling the present Bitcoin surge.