According to data from a TradingView chart, the exchange rate of the flagship cryptocurrency, Bitcoin, has exceeded the $14,500 resistance for the first time since January 2018, before it began sliding down into the so-called "crypto winter."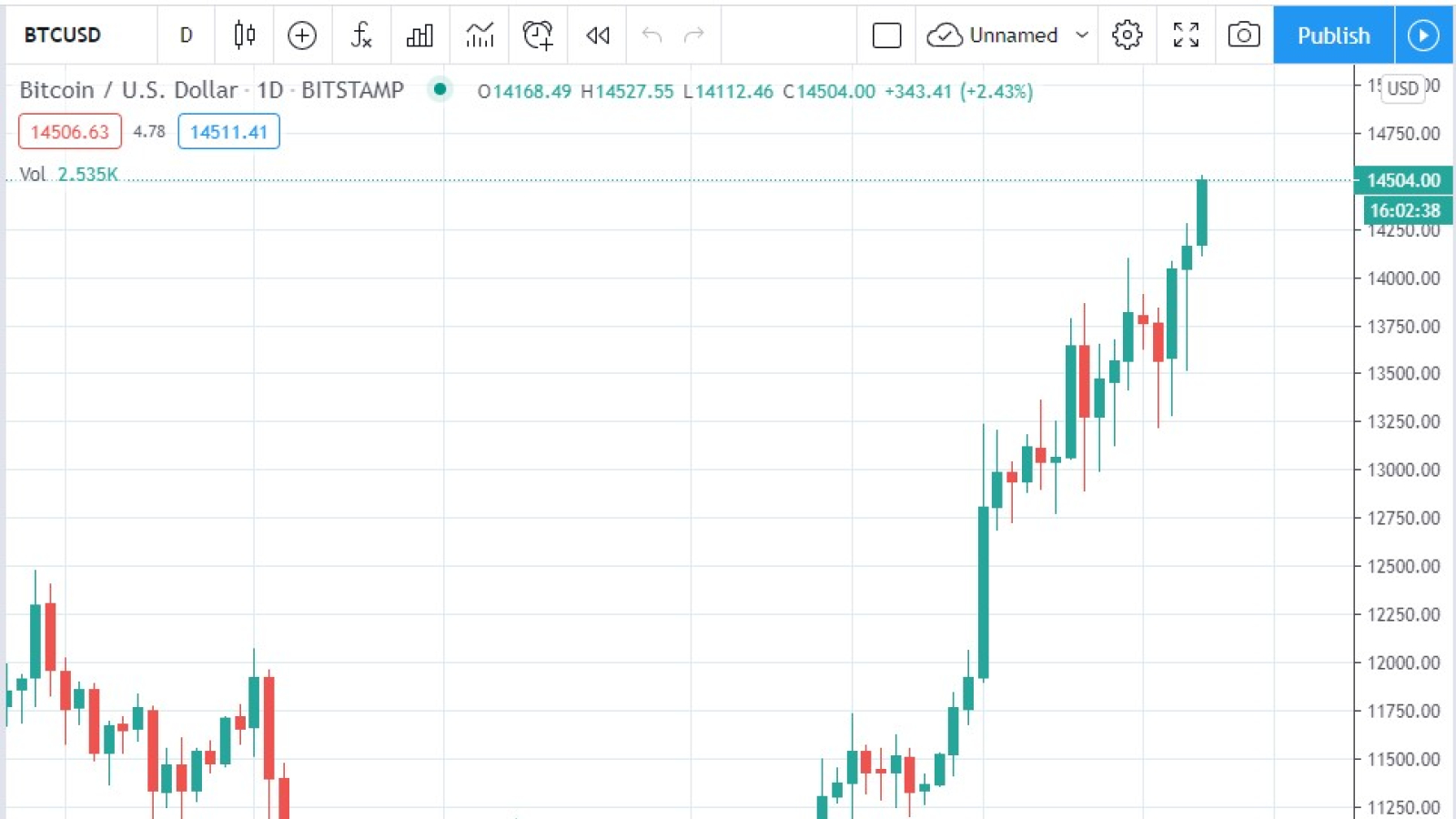 This growth has been prompted by a recent rise in open interest on Bitcoin futures from institutional market participants reported by Skew, and leverage-based BTC trading on Binance as was recently reported by CryptoQuant.
Overall, an inflow of funds from financial institutions, new pandemic lockdowns implemented gradually and new quantitative easing measures are being discussed by the world's central banks.
As a reminder, on Oct. 31—Halloween—and on the 12th anniversary of the Bitcoin whitepaper, the BTC rate broke above the $14,000 level for the first time in two years.
Bitcoin has been moving towards the $14,000 mark in a determined manner with no major retracements – on November 4, it was 100 days of BTC holding above the $10,000 level.