The MetisDAO token, called METIS, has grown 26% since the beginning of 2023. The token is currently trading at $20.2, with a maximum bid of 10 million METIS and a current market capitalization of $89.1 million. The project is not widely known at the moment, but it has already gained the attention of certain crypto enthusiasts as Natalia Ameline, mother of Ethereum creator Vitalik Buterin, is directly involved in it.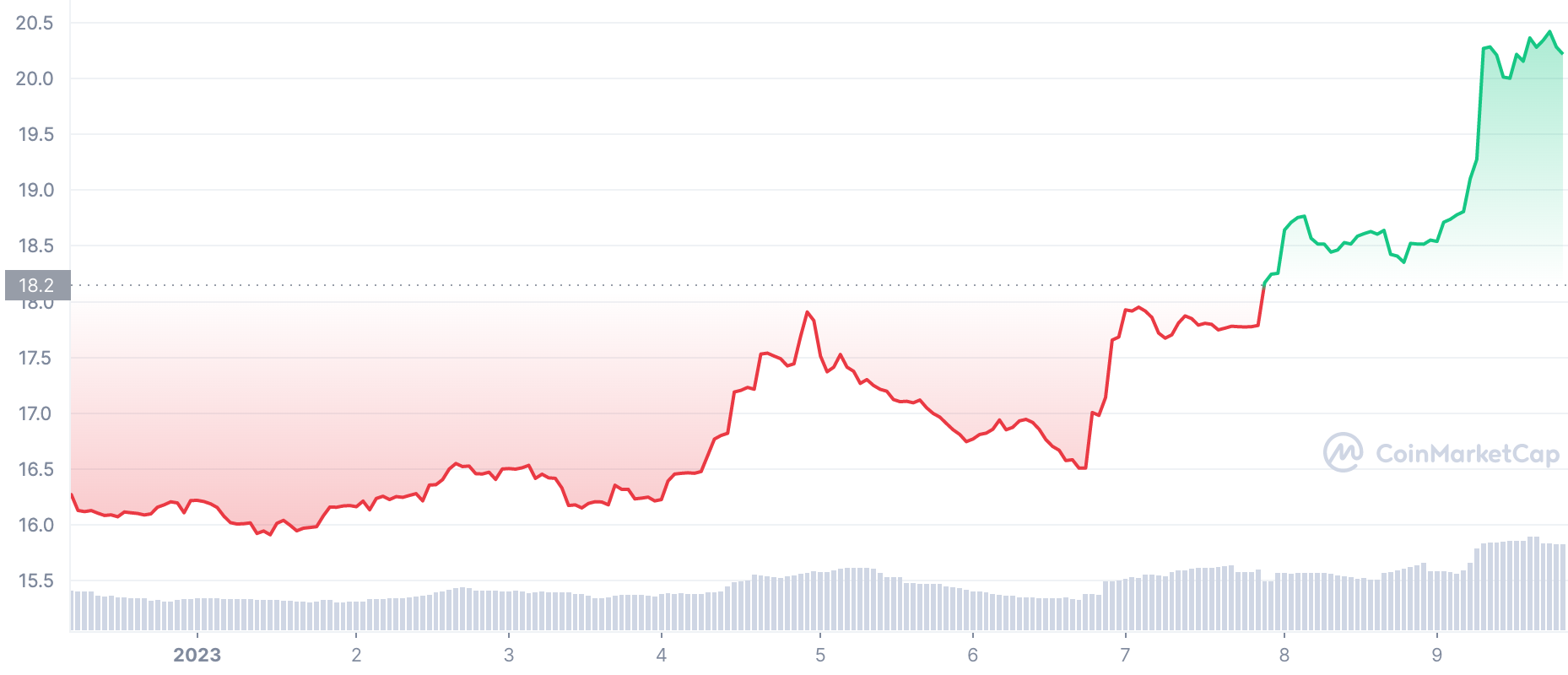 In short, METIS is a token of a native Layer 2 blockchain of the same name, built on Optimistic Rollup and aimed at popularizing technology, its mass adoption and initiating the transition of applications and businesses to Web 3.0. To achieve its goals, Metis has high scalability, extremely low transaction fees, full functionality of its Layer 2 protocol and a $100 million ecosystem development fund.
So far, Metis' figures in mainnet, called Andromeda, are 4.3 million transactions and 95,509 addresses, with an average daily number of transactions in the region of 4,000.
Crypto ties
Putting decentralization at the head of the table, the network and blockchain are run by a decentralized autonomous organization. At the same time, MetisDAO has "arms," one of which is the decentralized autonomous company (DAC) Genesi, whose head is Natalia Ameline. The development fund mentioned above is in fact managed by Genesi DAC, which is a kind of venture capital group.