The Ethereum founder believes he has found a way to give developers of ETH wallets and clients a source of stable funding
Raising customer transaction fees
In order to provide Ethereum developers with a stable finance flow, Vitalik Buterin, the ETH co-founder, proposes charging a fee of 1 gas/gwei for operations that users conduct on their wallet.
I propose we consider supporting a community norm that client/wallet devs can/should charge a 1 gwei/gas fee for txs sent through their wallet, we don't try to circumvent such fees, and we support protocol changes to make such fees easier (eg. abstraction enabling multisends)

— Vitalik Non-giver of Ether (@VitalikButerin) March 8, 2019
Thus, said Vitalik in his Twitter on Friday, the amount of funding independent from institutional investors for wallet devs would soon total $2 mln per year.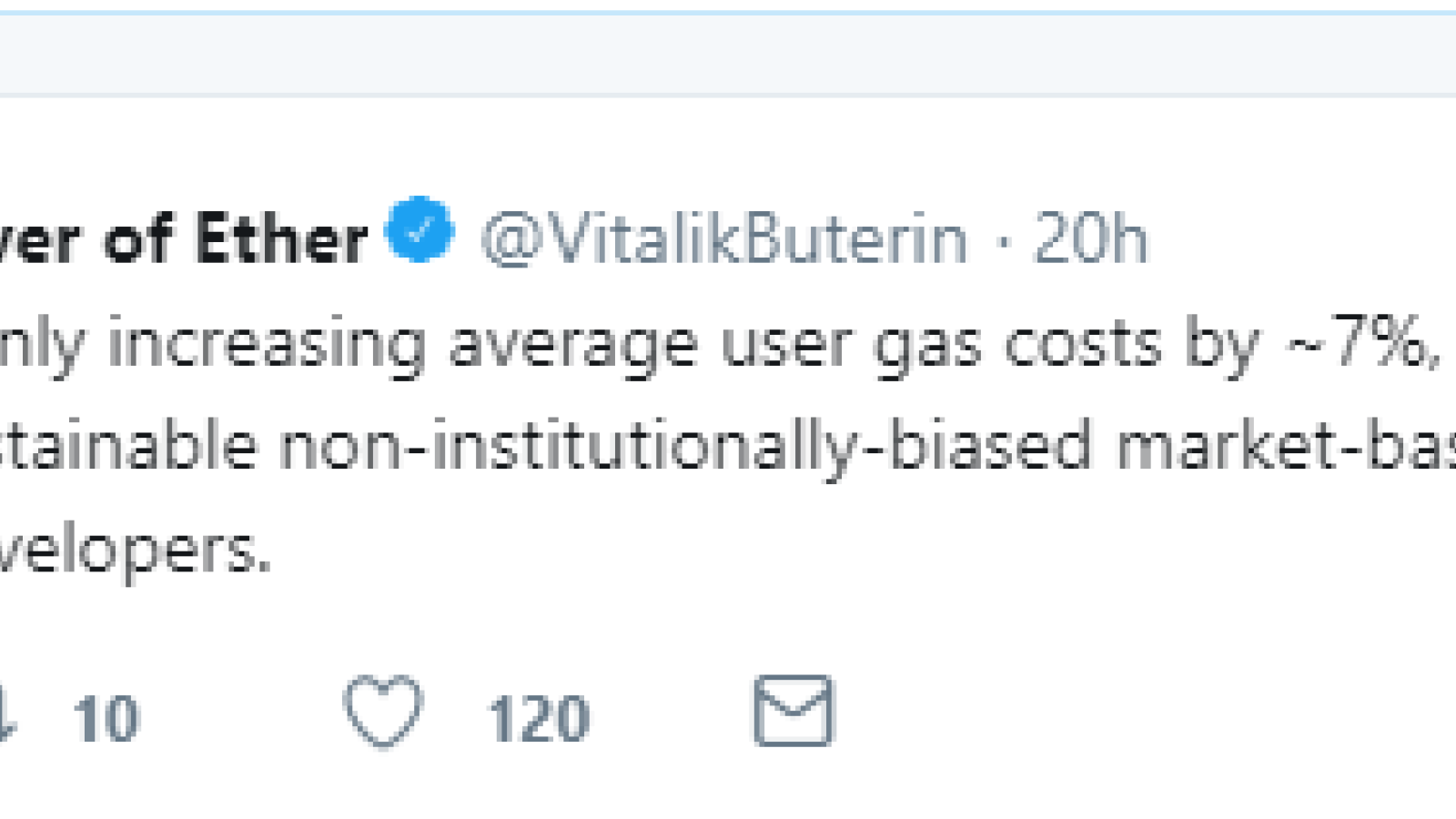 Gas fees paid in gwei are paid by users to reimburse for the computing power necessary to process and verify operations on the Ethereum network.
Vitalik emphasized that he wants the new fee to be implemented as a willing one, not mandatory. He believes that there is already trust building up between wallet teams and users. Bad wallets may steal users' money, mentioned he, so it is important that users support developer teams willingly, and that would turn the whole thing into a win-win situation.
Community response
The reaction in Twitter has been various so far, from negative to positive. One Twitter user reminded that the MultiBit wallet has already tried enforcing such a fee but failed to implement it.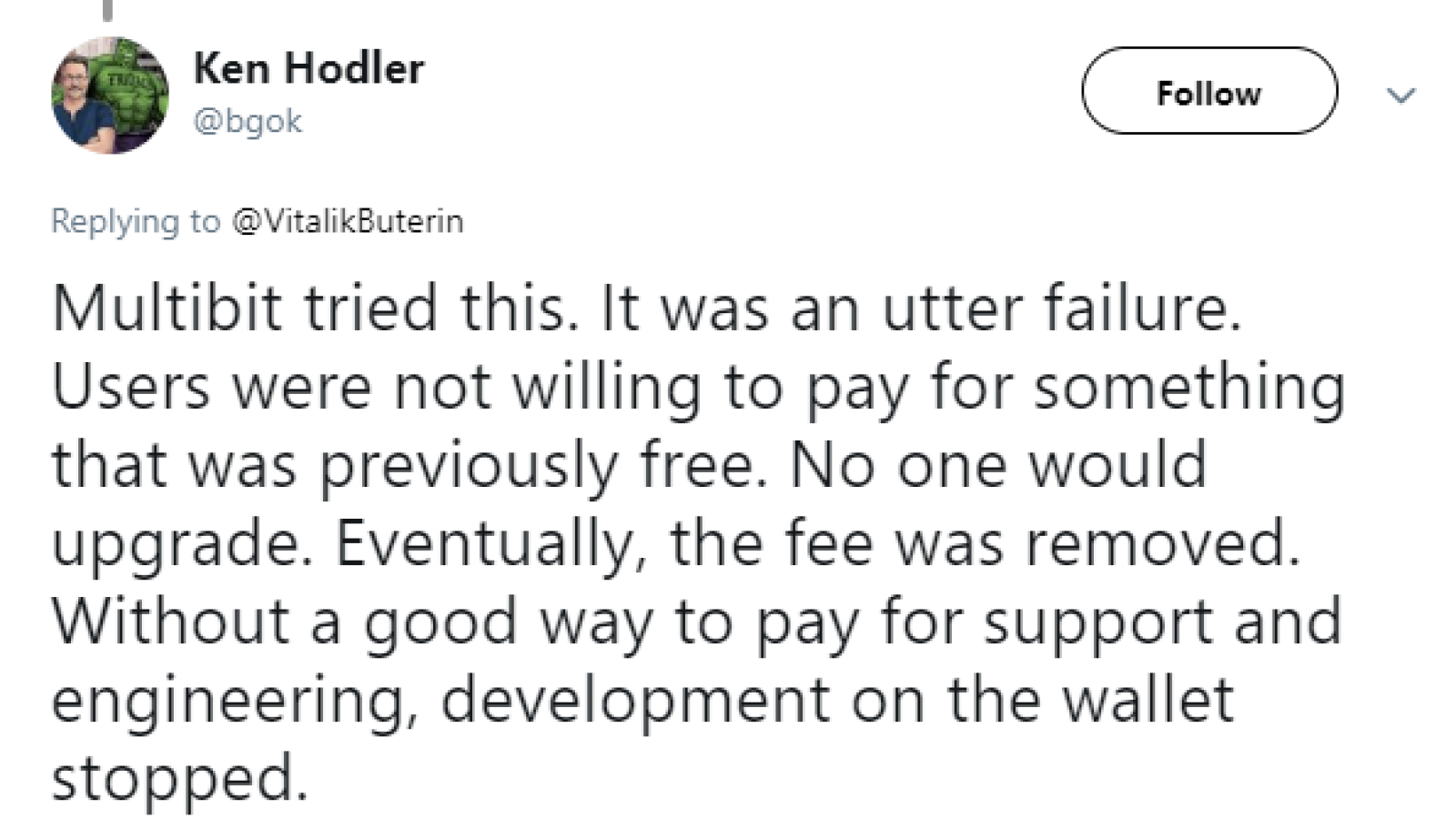 However, Buterin believes that the community overall has responded positively, so he intends to implement the proposed strategy in ETH wallets in the near future, for which users will have to upgrade their software.