Ethereum (ETH), the second biggest cryptocurrency by market capitalization, recently saw its price spike by 10.96 percent, outperforming every other top coin, including Bitcoin (BTC). Meanwhile, the whole cryptocurrency market has been affected by what seems like a precursor to a major bullish trend.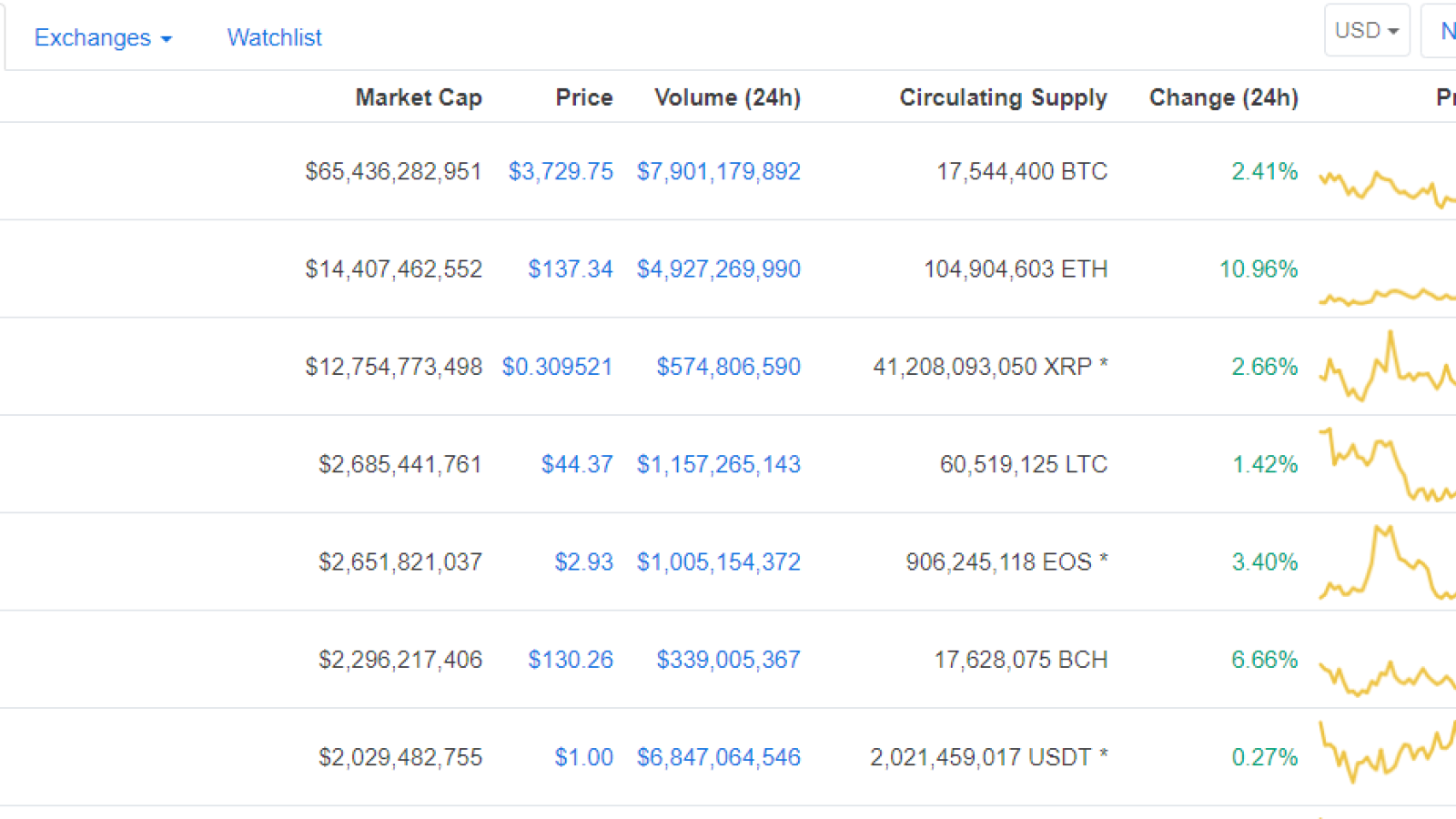 Aiming for the next target
Ethereum was labeled a 'double-digit' coin after its painful nosedive to the $80 level back in December 2018. Now, the Vitalik Buterin creation is picking up steam with its price comfortably sitting at $137 at the time of writing this article. Thus, ETH has managed to surpass several important resistance levels while reaching a brand-new monthly high. It seems very likely that Ethereum could now breach the $140 mark.
There is no clear indicator of what might have caused such a bullish momentum. However, one should keep in mind that the coin is on the verge of the high-stake Constantinople upgrade that is supposed to solve a lot of technical pain points of the Ethereum network.
Other coins follow the lead
Speaking of the broader cryptocurrency market, the top 10 biggest coins by market capitalization have all experienced price gains. Bitcoin, for instance, has finally rallied above the $3,700 level. Bitcoin Cash (BCH) became the second best performing asset inside the top 10 with a 6.66 percent increase.