U.Today has been listed on Prices.org Crypto Data Aggregator in the news section, alongside major cryptocurrency-related news providers. Prices.org constantly provides reliable and relevant market data.
The news section includes an aggregated collection of the latest cryptocurrency news, updated every hour with the most recent developments from multiple sources, including U.Today. The news aggregator offers a convenient way to stay informed of the constantly evolving crypto world.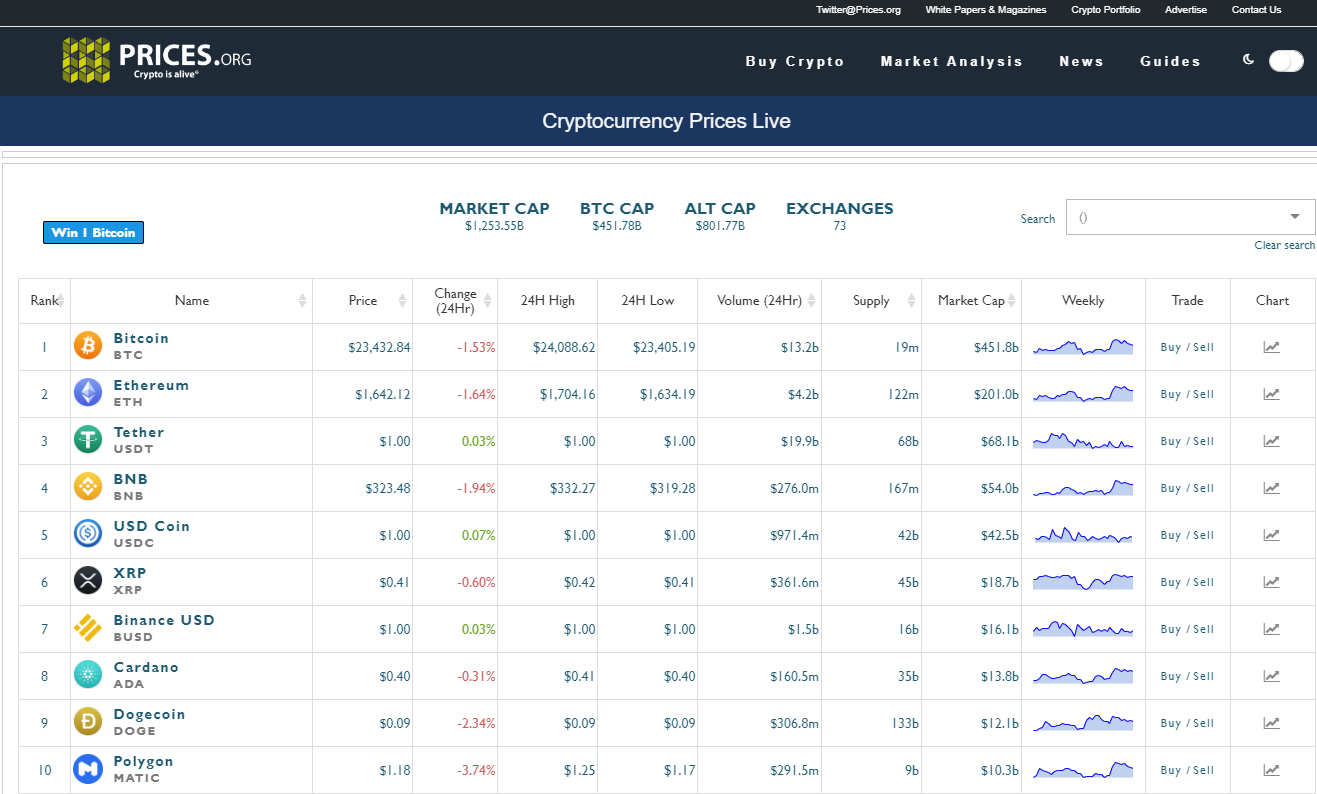 It also provides users with the opportunity to subscribe to cryptocurrency newsletters directly through email, ensuring that they never miss an important update. With a user-friendly interface and a commitment to providing timely and accurate information, this news aggregator is an indispensable resource for anyone interested in the cryptocurrency industry.
Whether you are a seasoned investor or just getting started in the world of crypto, this news aggregator is the ideal way to stay up-to-date on the latest developments and stay ahead of the curve.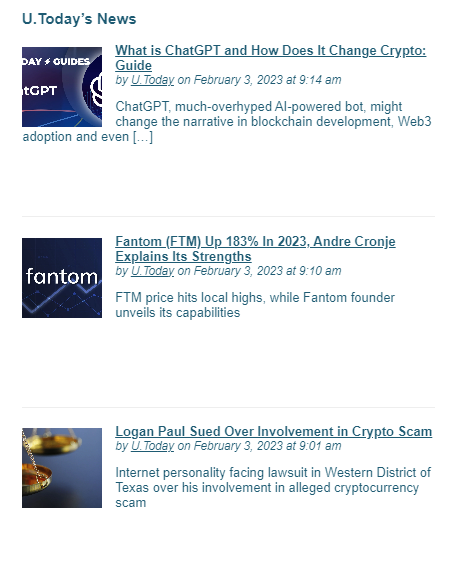 Prices.org main product is a CoinMarketCap-inspired live price chart that provides users with real-time information on the cryptocurrency market. This includes critical data points such as the current price, 24-hour price change percentage, 24-hour high and low prices, 24-hour trading volume, coin supply, market capitalization, weekly performance, trade activity and an interactive chart. This information is updated every couple of seconds to ensure that users always have access to the most current information on the crypto market.
Additionally, Prices.org has a separate Market Analysis section dedicated to more in-depth analysis of the cryptocurrency market, which will certainly help more experienced traders and investors to make accurate conclusions about the state of the market.