Since Tron acquired the well-known torrenting site BitTorrent, many have been waiting for its next move with the company, which has finally happened. The Tron (TRX)-supported BitTorrent token sale on Binance's in-house initial coin offering (ICO) platform, Launchpad, was recently completed, sending a few shock waves through the market price of TRX.
Justin Sun, the head of Tron, announced that they would be semi-tokenizing the Torrent platform, and with the support of Binance, they achieved their first step as a way for the crypto industry to "achieve mass adoption of a truly decentralized internet."
The idea behind the BTT token's utility was described as a way to create a token-based economy surrounding networking, bandwidth, and computational storage for millions, if not billions of computers across the globe.
In its first introduction to the crypto-community, there was some effect to be seen in the price of TRX, but it was mostly up and down, and probably not as dramatic as many would have hoped.
Understanding the token sale
The initial sale of the BTT token seemed to be an overall success as within the two simultaneous sale sessions there was an entire sell-out of coins. The Binance Coin-supported session sold 23.76 billion BTT within 13 minutes, while the TRX session sold 35.64 billion BTT in a mere 14 minutes and 41 seconds. In total, this sale netted BitTorrent's team around $7 million.
Considering the speed within a true bear market and an even more recent bearish downturn, the numbers are fairly impressive. However, the general effect for Tron was probably less impressive as the TRX token went both up and down in the sale and the aftermath.
Good build up
In the lead-up to the token sale, Tron saw some pretty good growth as the token tipped over the $0.03 mark on Sunday, but it did start to correct after that.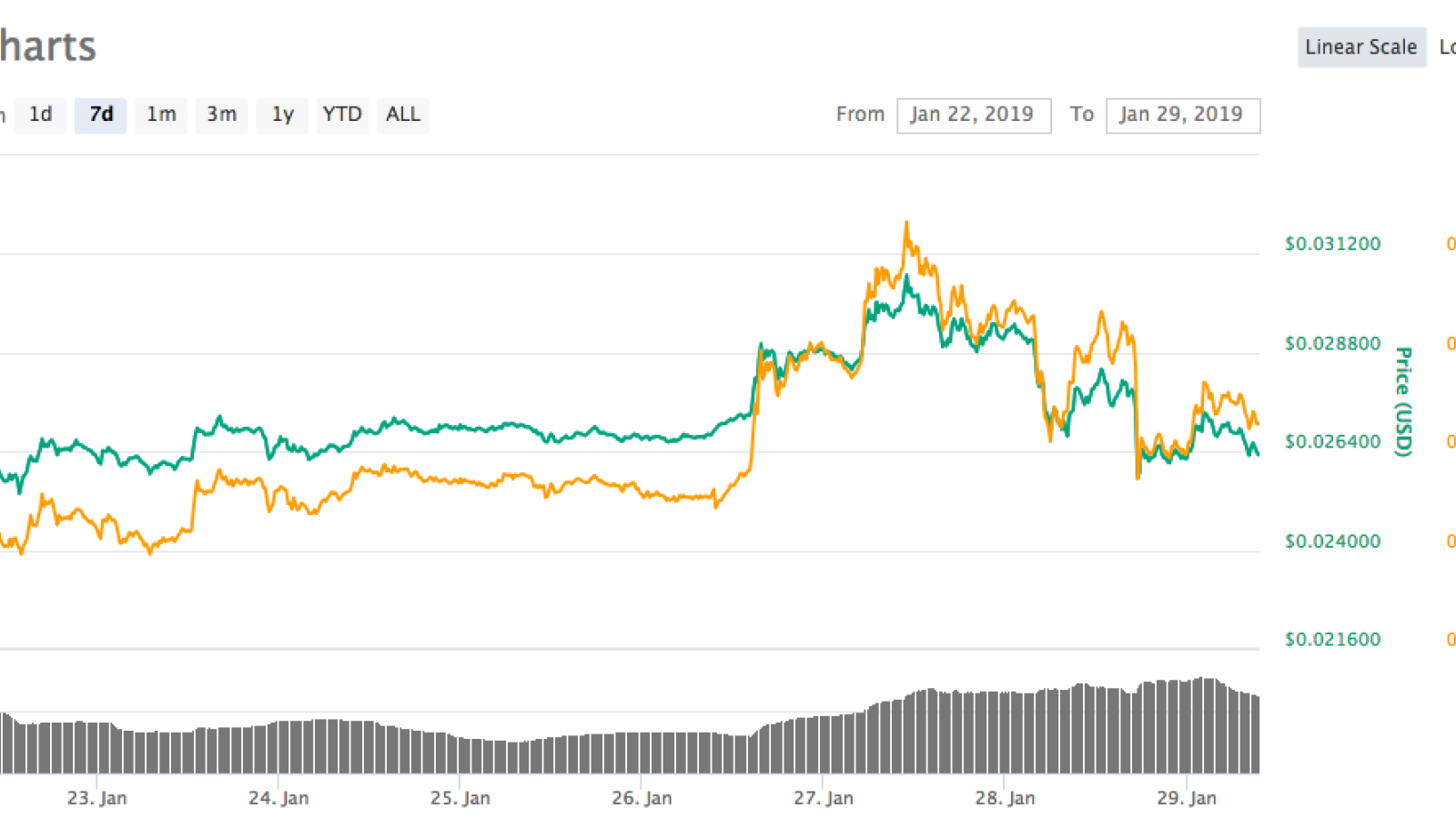 There were two more substantial drops in the lead-up to this BTT announcement, but both times the coin managed to correct somewhat.
It is probably too early to make a solid price prediction on which way those moves will take Tron, but there are certainly positives moves on the horizon, with even talk of a streaming service being built between BitTorrent and Tron.