Peter Brandt, trading legend on the stock and crypto markets, has taken to Twitter to take a jab at Tether's USDT yet again.
This time, he explains why he does not believe the most liquid USD-backed stablecoin to be reliable or any different from the fiat pumped by the Fed and other central banks.
"No USDT for me" in BTC pairs, Peter Brandt says
Peter Brandt has published two tweets on USDT, pouring out criticism in both. In one of them, he states that, when he buys Bitcoin, he will only do it using USD; "no USDT for me."
He also mentions that using USDT for leverage on crypto exchanges (which are not USD-banked) is likely to lead to bankruptcy.
Peter Brandt admits that all intricacies have been wasted on him, however, he understands the two mentioned above pretty clearly.
"Please explain why Tether is different from fiat"
Prior to that, the legendary trader shared what made him reject USDT as a currency. Brandt even wrote that USDT is no different from the money pumped by the Federal Reserve and other central banks, i.e., fiat.
According to him, this is true since Tether's USDT is made out of thin air and is backed by nothing but the "full faith and credit" of crypto exchanges that are questionable credit risks.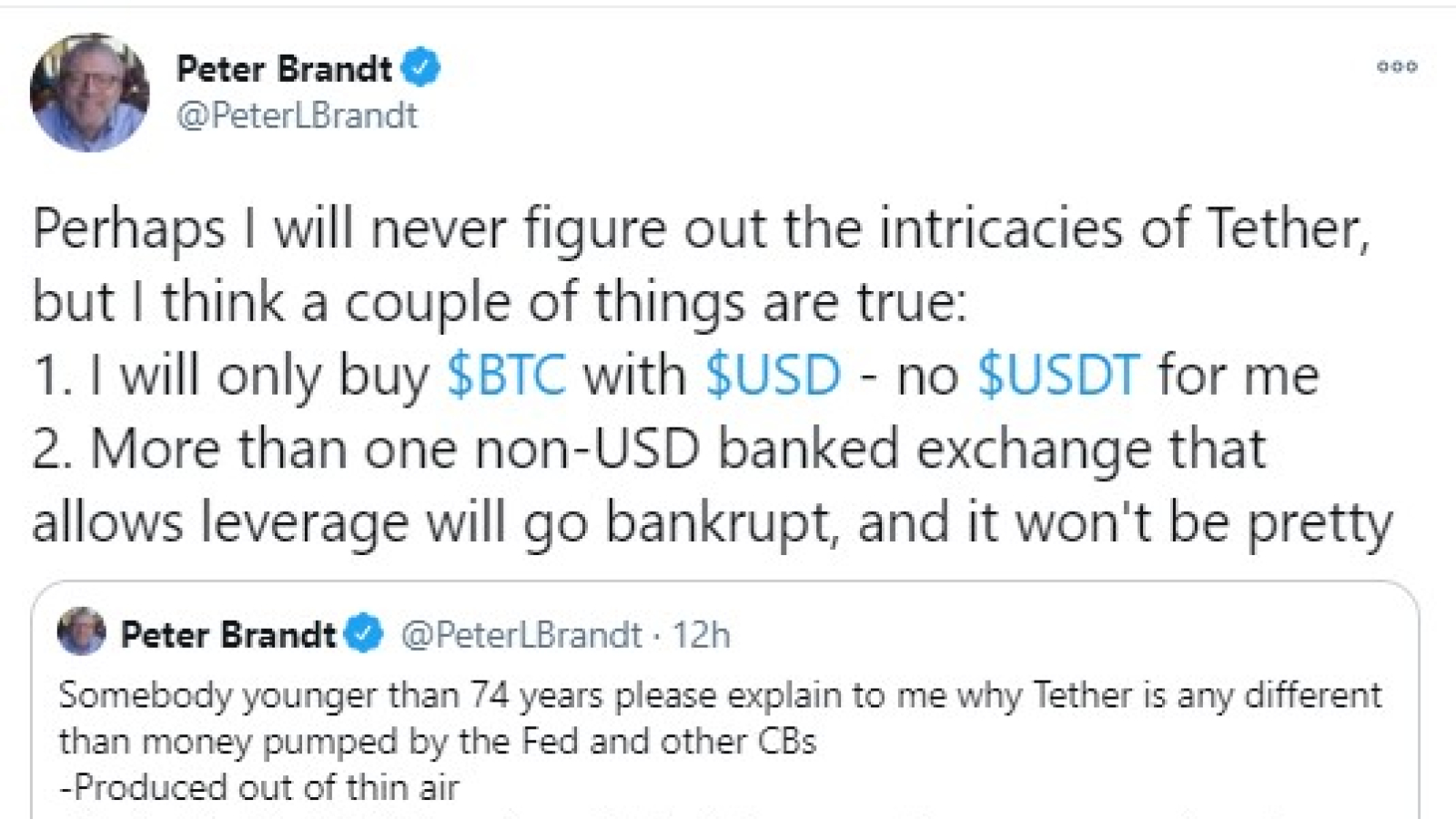 Peter Brandt has shared his negative take on Tether previously. In one of them, he referred to USDT as "an accident waiting to happen," implying that it is just another fiat currency.