The broader crypto market has taken a positive turn today, with the combined industry capitalization pegged at $1.22 trillion after inking 0.90% growth in the past 24 hours. Different niches have contributed to this resurgence, including the meme coin world, and in this way, PEPE copycat KEK is leading the charge with 71.77% growth at the time of writing.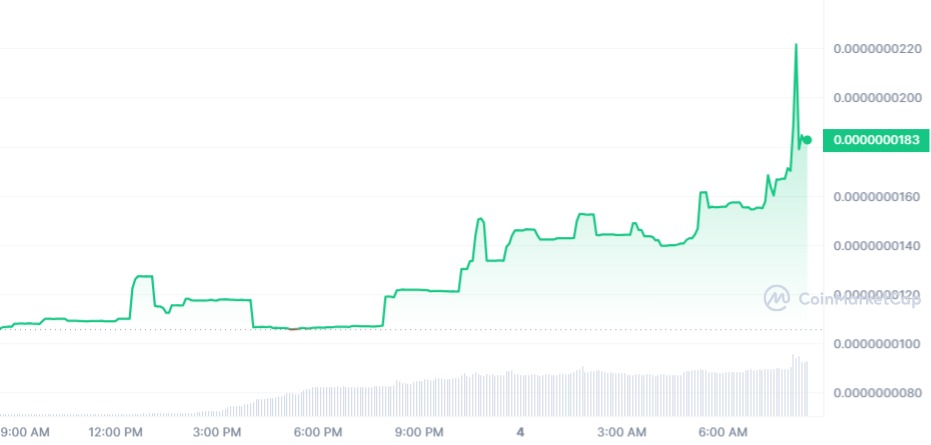 With its current performance, each KEK token is now changing hands at a price of $0.00000002216. The dominance of KEK in the altcoin world today, however, did not extend on the weekly chart as it has been gradually making an attempt to pare off its losses within that time span.
It remains immediately unclear what is driving the KEK surge; however, from its history, the broader PEPE sentiment might be behind its ongoing bullish buying momentum. Within the 24-hour time span, KEK has seen its trading volume jump by as much as 4,082%, with a cumulative dollar value of $7 million.
Driving broad-based utility
While KEK appears to be trailing PEPE, it is charting its own growth path in unique ways. It is currently exploring a number of exchange listings to expand its access to users and investors. As shared on its official Twitter handle, KEK is also aiming to bring additional value to its users through the launch of staking and yield farming.
Per the update shared, it has been working with its development team on Discord and it expects the two yield features to go live in about three days. The excitement surrounding this realization might be contributing to the growth in the token as users will now be getting more value from their KEK holdings.
KEK is known for beating PEPE per price action since its inception, and while it has a relatively smaller community, the enthusiasm and support are equally as profound as that of the bigger meme coin.