Pepe Coin, a meme coin that is designed as a direct copycat of the PEPE token, is leading the rally among these tokens today. At the time of writing, Pepe Coin has soared as much as 34% to $0.00000001308 in what represents one of its most ambitious volatilities since its inception.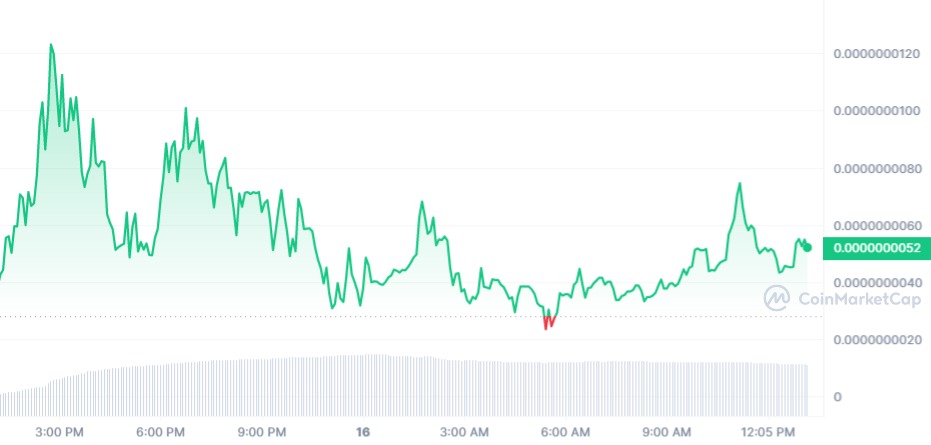 As a young token, Pepe Coin has been gaining a wide interest in the meme coin ecosystem, and this is basically as a result of its close similarity in both name and logo to much popular PEPE token. Despite the similarities, there are a number of visible details that distinguish Pepe Coin from the well-known PEPE token.
One of these is the community page on Twitter. While PEPE token has a Twitter community that numbers more than 277,400 followers, that of Pepe Coin is still developing and has less than 3,000 followers.
Another major difference is in the core ideologies of the tokens. According to the self-description of the Pepe Coin asset, it plans to remain a decentralized token without any proactive plans to list on major exchanges. The project said exchanges that plan to list it will have to buy and manage the tokens to return power back to the community.
Building sustainable community projects
In actual reality, many developers in the digital currency ecosystem have realized that meme coins drive hype, and many retail investors see these asset classes as a viable avenue to make quick profits. In this desperation lies fraud.
As reported earlier by U.Today, meme coins often lose their hype, and some never actually return to their peak, as in the case of Solana-based BONK. Building a sustainable community project as embodied by the likes of Shiba Inu often takes time, and though erratic growth may be recorded, the fundamentals and utility often tend to complement each other over time.