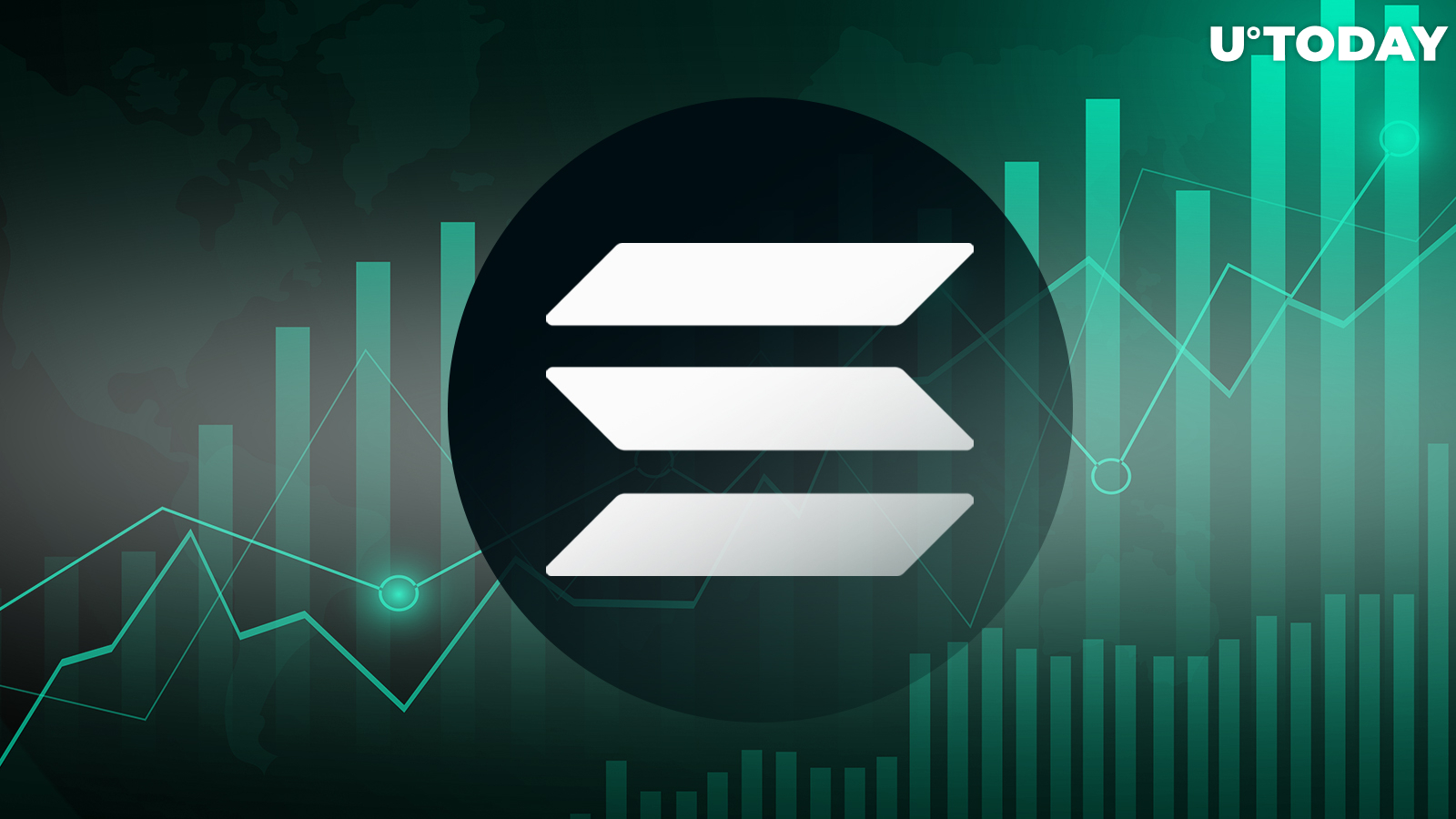 Cover image via stock.adobe.com
The native token of the Solana blockchain, SOL, is showing promising signs of a bullish breakout. It is not only defying the trend on BTC and ETH pairs but also exhibiting a possible deviation and trend line break on USD. The cryptocurrency might be setting up for a significant rally, indicating a potential investment opportunity.
Solana is a high-performance cryptocurrency blockchain that was marked as an "Ethereum killer" back in 2021. Its native token SOL is gaining traction after the devastating 2022, when FTX sold large quantities of the token in order to gain some liquidity.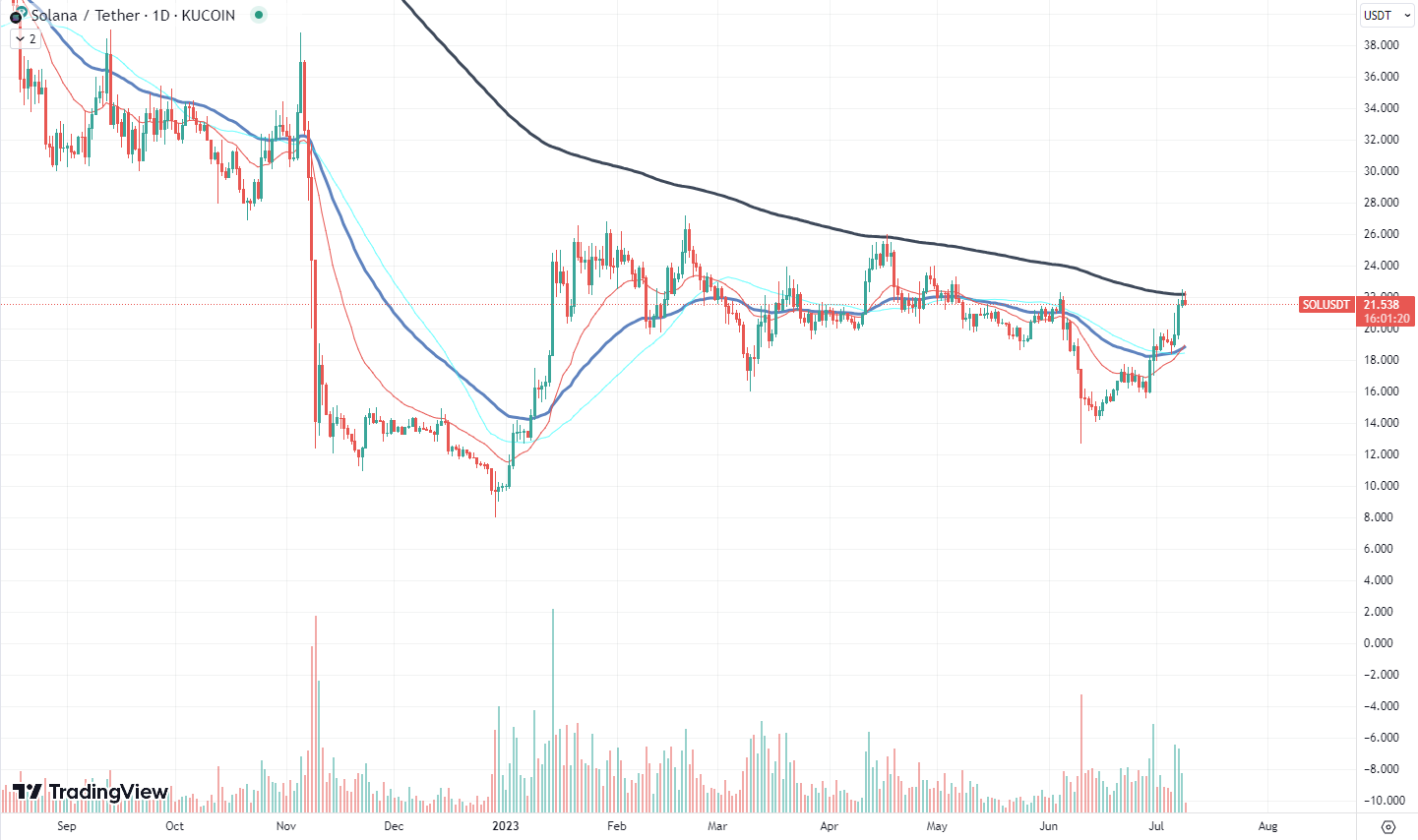 Over the past 10 days, Solana has already made a remarkable 35% move upwards. While some consolidation or a pullback can be expected after such a swift ascent, the overall trend appears bullish. The crypto analyst behind these observations also revealed that Solana would be one of their heavy buys this year, marking a strong conviction bet for the future bull run.
Furthermore, Solana has successfully broken through a significant resistance level that was formed in February. If this momentum continues, the next target for Solana could be approximately $25, coinciding with the last local high. At the time of writing, Solana is trading at around $21, aligning with the 200-day exponential moving average (EMA) resistance. This level could potentially turn into a reversal point for Solana, setting the stage for the next wave of upward movement.
However, it is critical for potential investors to exercise caution. While the signs are promising, the inherent volatility of the crypto market warrants meticulous analysis and risk management. If Solana successfully establishes support at the $21 level and shows signs of pushing higher, the coming weeks could present a valuable opportunity for both traders and long-term investors.