In a surprising turn of events, a dormant Ethereum whale has sprung to life, transferring a staggering 7,998 ETH, equivalent to $15.18 million. According to crypto intelligence portal EmberCN, the address, which had remained inactive for six long years, received 50,000 ETH from an ICO participant back in 2017.
This is not the first time the address has shown signs of activity. In March 2017, it received 50,000 ETH, followed by a subsequent transfer of 36,000 tokens to the Kraken exchange, potentially selling them at an average price of $255. These movements indicate a history of strategic selling by the address holder.
The original Ethereum bidder associated with this address acquired a substantial amount of 192,026 ETH during an ICO in July 2015. The tokens were obtained at a price of $0.311 per unit. Over the course of the next two years, a significant portion of the acquired tokens, precisely 177,403 ETH, made their way to centralized exchanges, potentially selling at an average price of $70.
Whales awaken, risks increase
The awakening of this major player in the crypto market led to questions about its potential impact on the Ethereum price rally. The market has witnessed similar instances in the past, where large holders of cryptocurrencies have moved substantial volumes, often triggering market volatility.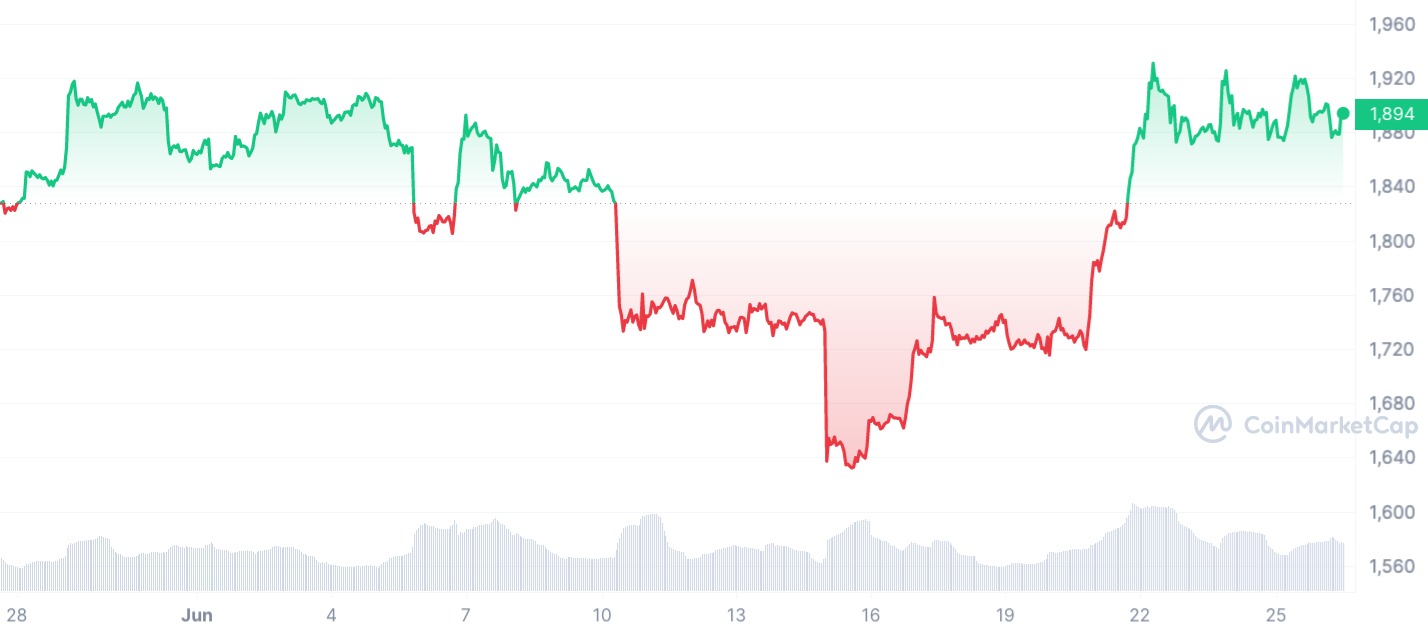 While the Ethereum price initially experienced a 14% drop since the last awakening of such whales at the end of May, it managed to recover its value. If more whales surface, it might be wise to draw lessons from history and exercise caution, avoiding an overestimation of the potential risks.