Cover image via www.freepik.com
In a whirlwind of activity over the past 48 hours, Shiba Inu's BONE token has surged by an impressive 19%, reaching a remarkable $0.932 — the highest value it has seen since the start of September. However, the true excitement surrounding this meteoric rise lies in what has been happening behind the scenes.
According to data from IntoTheBlock, BONE, a vital element of the Shiba Inu ecosystem, has been experiencing a craze of on-chain performance. From transactions by major BONE holders to metrics associated with token holder addresses, everything has been on an upward trajectory.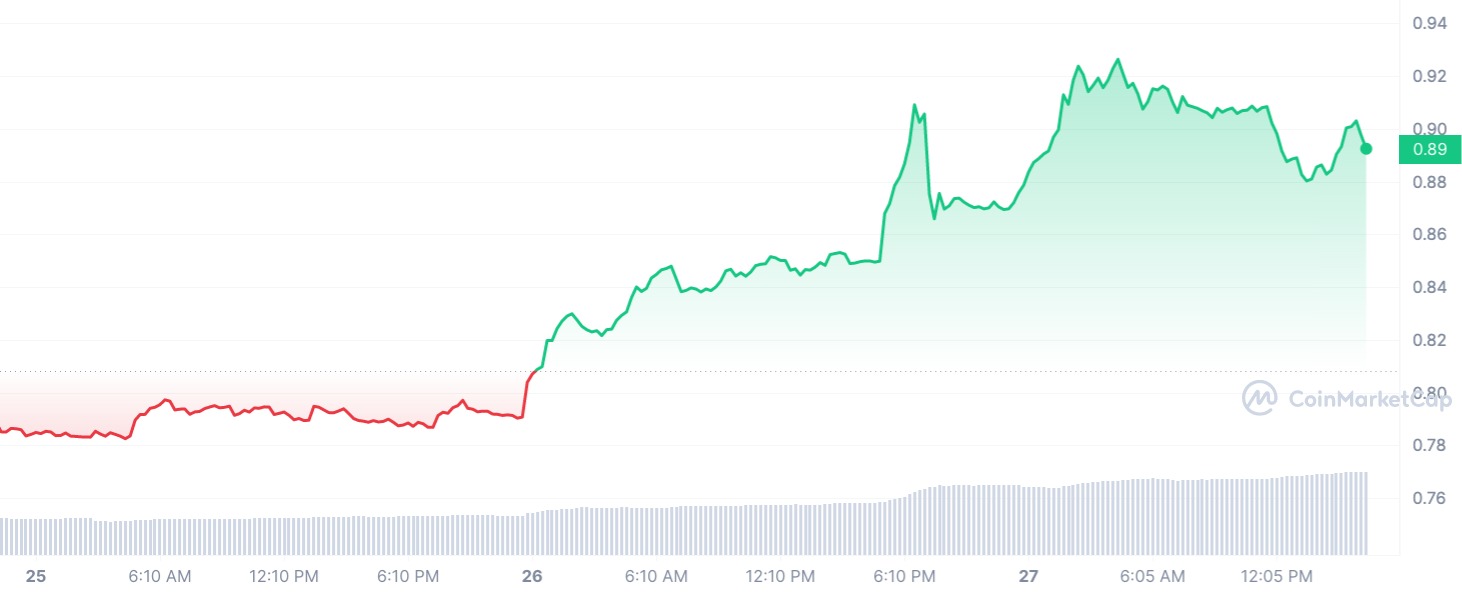 Notably, the number of active addresses has skyrocketed by a staggering 85.3% in just the last 48 hours, with a whopping 1,060 daily active BONE holder addresses now in the mix. Moreover, the growth rate of new addresses has doubled, boasting 170 fresh addresses daily. Perhaps most strikingly, the count of nonzero BONE addresses has surged by an impressive 150 over the past two days, creating a noticeable spike on the charts.

This flurry of activity and remarkable price surge can largely be attributed to a crucial development — the completion of the token contract renouncement. As U.Today previously reported, this means that the contract owner has renounced control, turning BONE into a fully decentralized body that is now protected from any possible tweaks and manipulations.
The Shiba Inu community and crypto enthusiasts alike are closely monitoring this electrifying surge, with BONE's newfound vitality raising intriguing questions about its future price trajectory.