According to IntoTheBlock, the Shiba Inu token experienced a remarkable increase in transactions valued at $100,000 or more. In just 24 hours on Thursday, these transactions skyrocketed by an astounding $11.76 million, representing impressive growth of 151.7%. This surge translates to a staggering 1.48 trillion SHIB, contributing to a total of 2.5 trillion SHIB within the past 24 hours.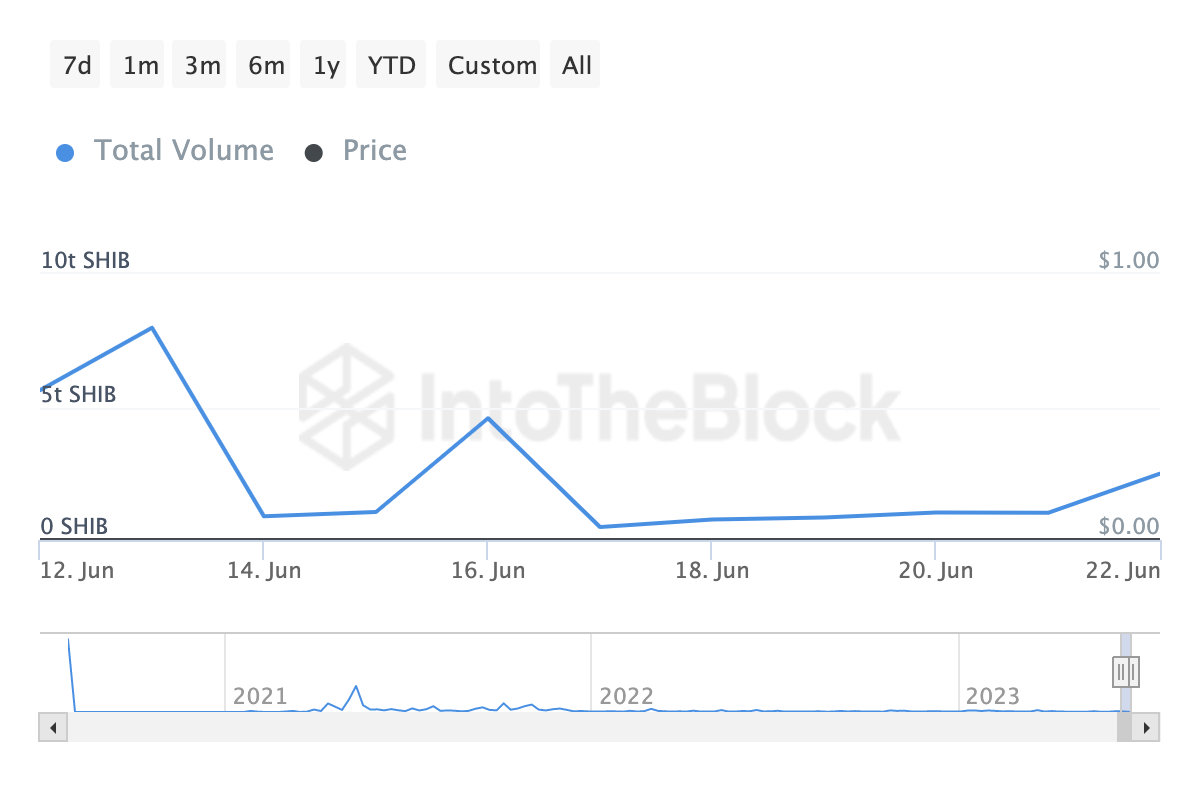 This surge in large-scale transactions aligned with the exceptional behavior of the Shiba Inu token's price. Recent reports by U.Today indicate that SHIB outpaced the overall market, showcasing a remarkable 13% increase at its peak. As a result, the Shiba Inu token emerged as one of the most profitable assets of the day among the top 100 cryptocurrencies on the market.
However, the crucial aspect lies in the destination of this price rally. The price of SHIB reached a pivotal mark of $0.0000084 per token, a level of critical resistance for the Shiba Inu token. In October 2021, SHIB surpassed and broke through this level, subsequently skyrocketing by 970% and achieving an all-time high of $0.00009 per token. The loss of this crucial level two weeks ago led to a staggering 35% decline in the price of SHIB, hitting a minimum not witnessed in over a year.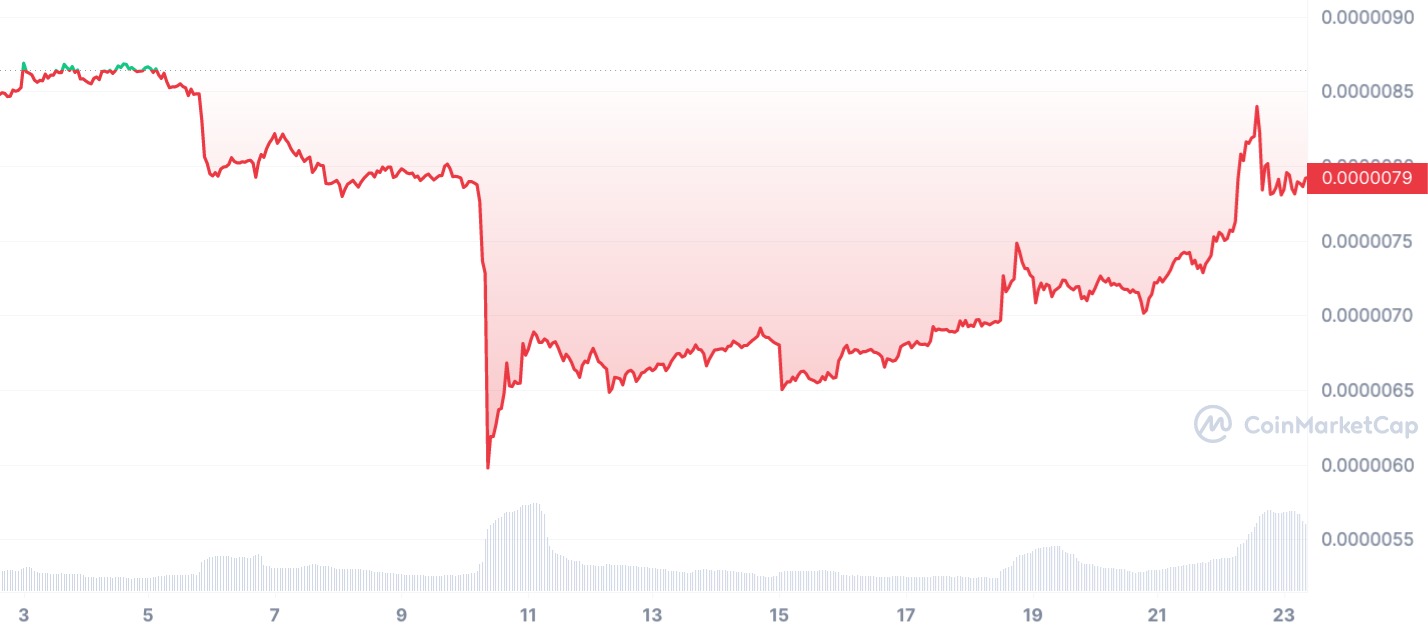 Experienced investors often seek to establish positions close to key benchmarks, enabling them to make well-informed investment decisions. The heightened whale activity observed at this price level indicates the strategic considerations of these investors, potentially heralding further market dynamics.