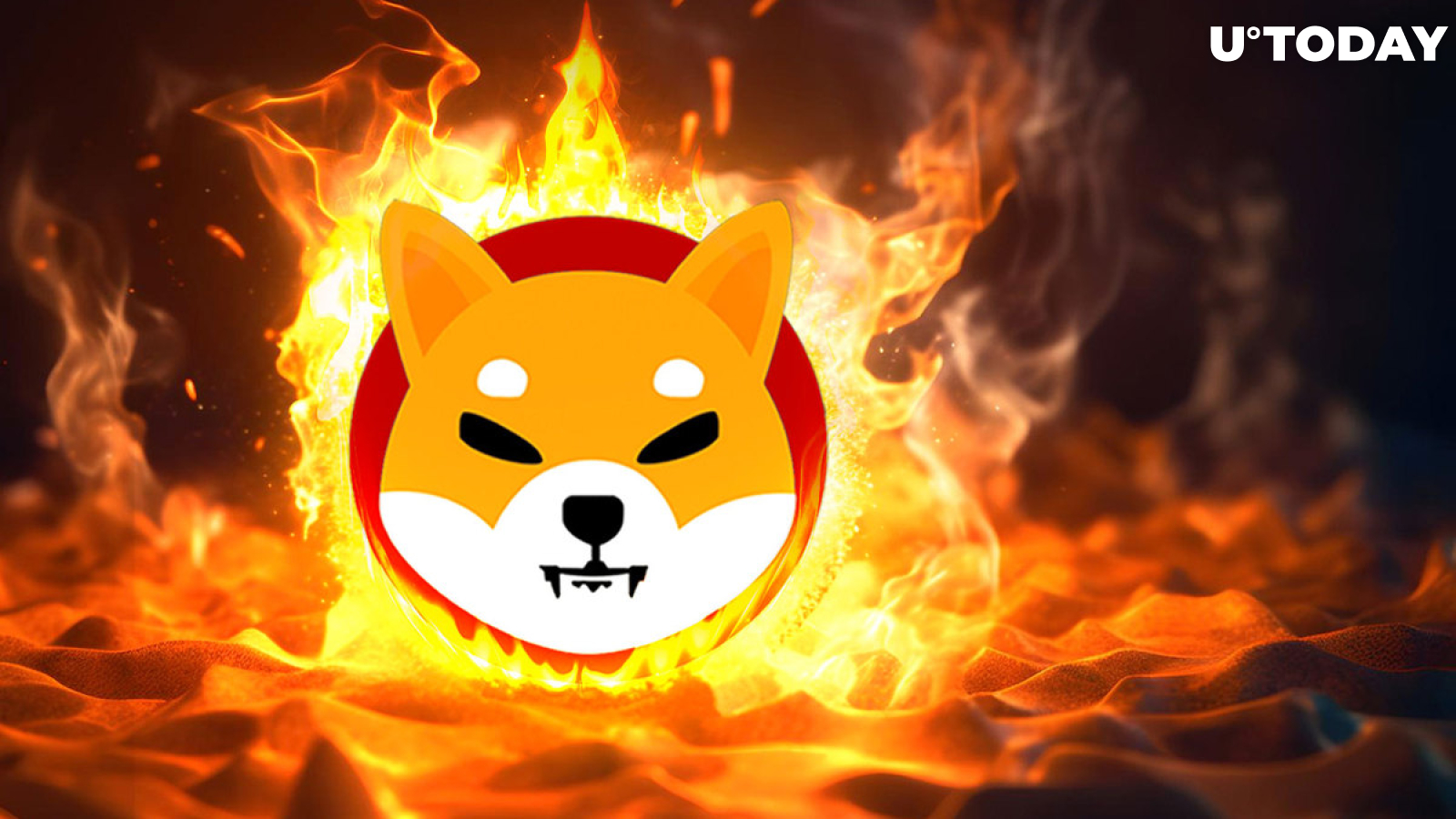 Cover image via www.freepik.com
Shiba Inu's weekly burn rate saw a mild uptick as more SHIBs were burned in the last seven days.
Specifically, the Shiba Inu weekly burn rate grew by 37.14%, according to a graphical representation posted alongside a tweet by the Shibburn initiative.
In the last seven days, a total of 782,347,341 SHIB tokens were burned in 75 transactions. This amounts to $5,797 in dollar value.
Shiba Inu only saw over half a billion, or 570,455,129 SHIB, in the week before this one. With 782 million SHIB burned in the week just concluded, Shiba Inu saw a rise of 212 million tokens burned compared to the week before.
Meanwhile, the daily burn rate is down nearly 67%, suggesting a decline in the amount of SHIB burned daily. In the last 24 hours, only 79,598,642 SHIB tokens were burned in 11 transactions, amounting to only a meager $589.
Shiba Inu volumes jump 100%
According to CoinMarketCap data, Shiba Inu trading volume has risen 100% in the last 24 hours as traders continue to bet on the SHIB price.
A total of 18,780,662,117,246 SHIB, amounting to $138 million, were swapped in the last 24 hours, leading to an increase in trade volumes.
Shiba Inu saw a spike to highs of $0.0000077 on Sept. 23, consolidating on the gains from the day before; however, bulls could not sustain the tempo.
At the time of writing, SHIB had eased some of its intraday gains and was marginally up in the last 24 hours to $0.0000073.
Shiba Inu remains in a trading range; a break above the daily moving averages 50 and 200, located at $0.0000082 and $0.0000088, might signal a breakout from this range.
The daily RSI slightly below the 50-neutral level might suggest that bulls might take more time to consolidate before launching the next major move.