Shiba Inu's most recent performance on the market raised some concerns among holders of the prominent meme token as the possibility of a large-scale reversal has been rising almost every day. However, the most recent moves on the market suggest that the battle is not over.
It has been clear that the most recent breakout attempt of Shiba Inu turned out unsuccessful, as the token did not find enough buying support from investors and retraced without a chance of gaining a foothold above the resistance level.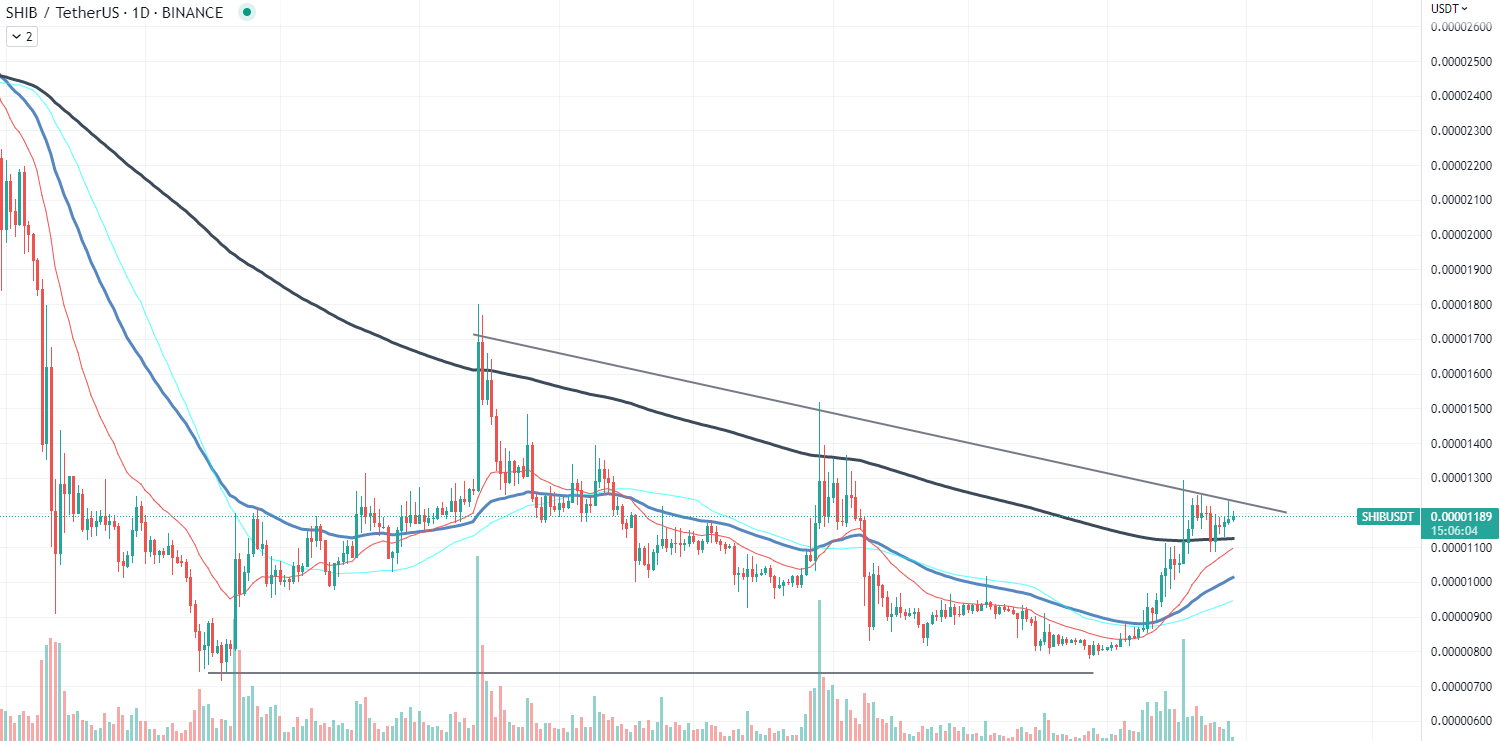 Luckily, the token did not lose all support. It entered consolidation around the trend line resistance and moved in a sideways trend for a respectable period, which could have become an important factor that would allow the asset to cool off and make another attempt to reach levels above the aforementioned resistance level.
In the last six days, SHIB has gained around 10% to its value after bouncing off of the 200-day moving average that might act as a support level for the prominent token. Unfortunately, it is not yet clear whether bulls will find enough funding to push the dog-themed token above the resistance level.
Last time, Shiba Inu trading pairs across numerous exchanges reported more than a 500% volume increase compared to the average. Such an enormous spike in volume was not enough to push SHIB above the trend line.
The only case in which Shiba Inu would break through is a market-wide recovery supported by a high amount of leveraged positions. Considering the fact that institutional investors are not yet entering the market, retails alone are unlikely to provide enough funding to cause significant moves on market, even for assets like SHIB.