Shiba Inu (SHIB) seems poised for a significant technical move, suggests the most recent market data. Following a robust 28% price increase over the last eight days, SHIB is now knocking at the doors of a promising "Golden Cross."
For those unfamiliar with the term, a Golden Cross is one of the most looked-forward-to technical patterns in trading. It occurs when a short-term moving average, typically the 50-day exponential moving average (50 EMA), crosses above a long-term moving average, usually the 200-day exponential moving average (200 EMA). Historically, in many markets, this has been a bullish sign, indicating the potential start of a prolonged upward trend.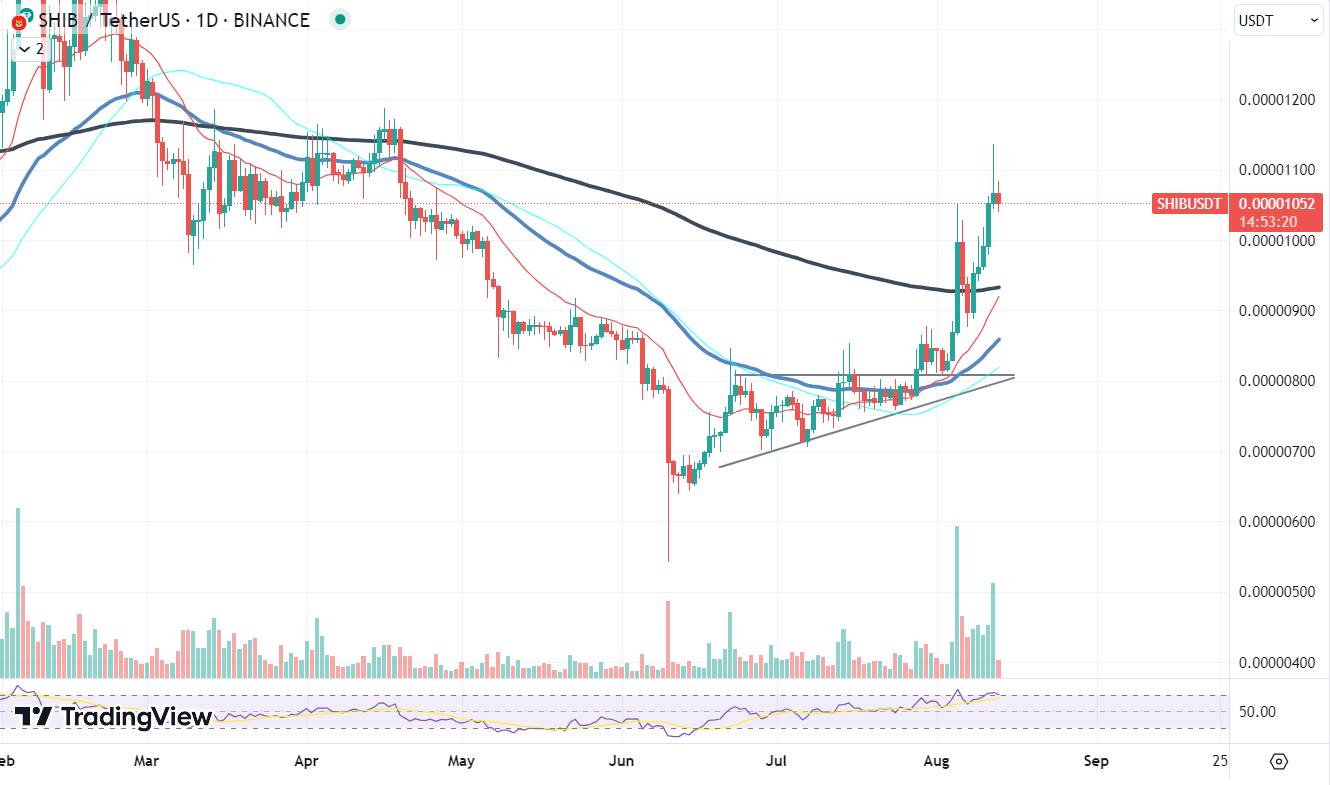 The rise of SHIB is more than just percentages; it is backed by tangible shifts in the market dynamics. A substantial increase in trading volume, coupled with increased liquidity and market depth, has given SHIB the much-needed momentum. These factors, in combination, have paved the way for the potential Golden Cross.
But why does this matter? From a trader's viewpoint, these moving averages are not just lines on a chart; they represent the underlying sentiment in the market. A Golden Cross, thus, suggests that the short-term sentiment is turning more bullish than the long-term sentiment. This could attract a new wave of investors and traders looking to capitalize on a potential upward trend.
It is worth noting, however, that while technical indicators are powerful tools in a trader's arsenal, the world of cryptocurrency remains unpredictable, with a myriad of factors influencing prices. Investors should always do their own research and due diligence before making any financial decisions.