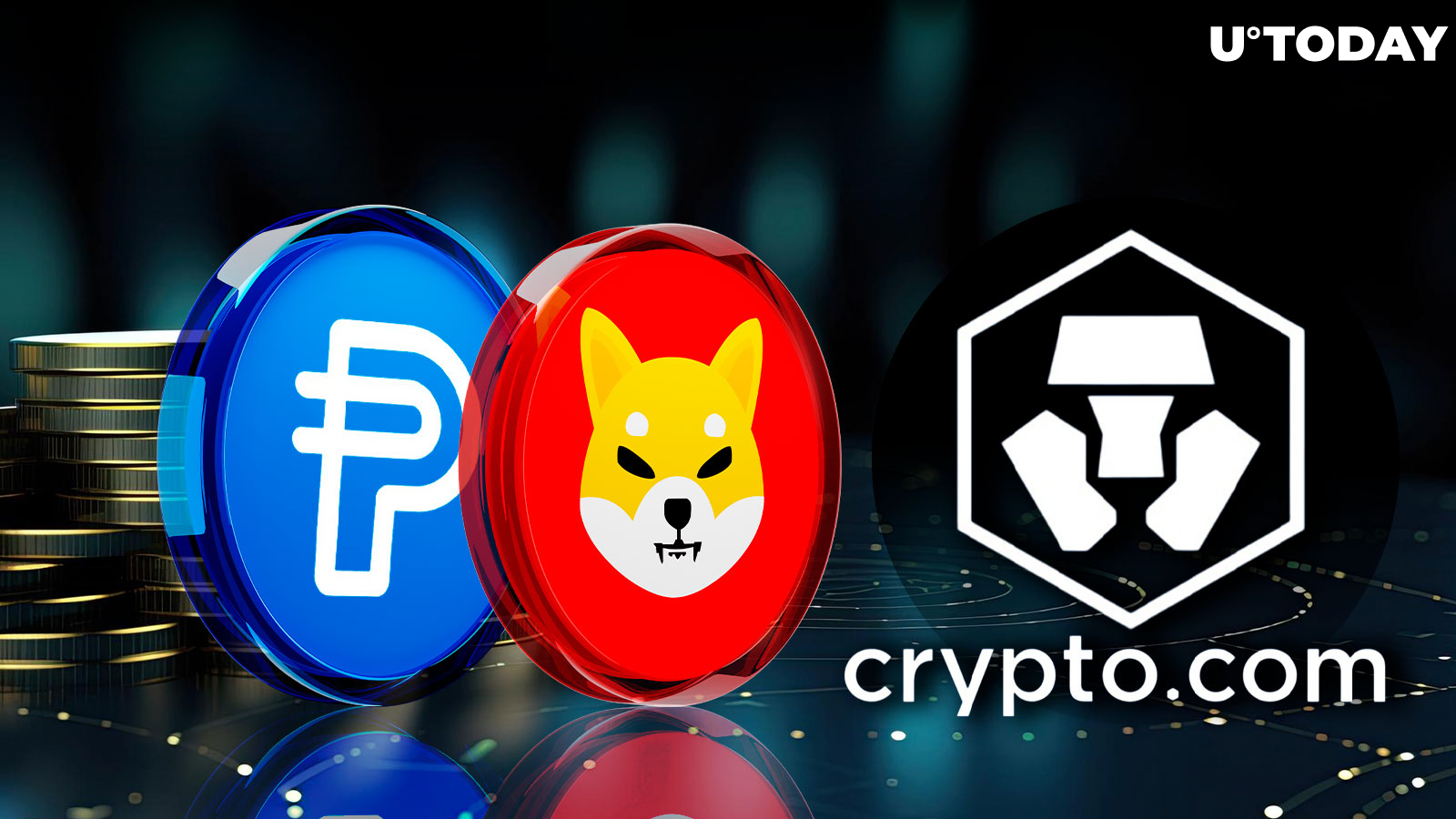 Cover image via www.freepik.com
Crypto.com is widening its trading portfolio with the addition of several noteworthy tokens.
Shiba Inu (SHIB), Litecoin (LTC), Bone ShibaSwap (BONE), Bitcoin Cash (BCH), Cosmos (ATOM) and Stellar (XLM) are now available for trading against PayPal's recently launched PYUSD stablecoin.
Recently added pairs
As reported by U.Today, PayPal also recently introduced Ripple-affiliated XRP and Dogecoin (DOGE) trading pairs with PayPal's PYUSD on Crypto.com.
Crypto.com was recently chosen as a preferred exchange for PayPal's PYUSD. Such partnerships enable users to experience deep liquidity for PYUSD trading pairs, enhancing their trading opportunities.
The new stablecoin was also recently integrated by PayPal-owned Venmo, expanding its potential reach.
On top of that, BitPay, the leading cryptocurrency payment processor, added support for PayPal's new product last month.
Embracing Shiba Inu ecosystem
Crypto.com has been ahead of the curve when it comes to embracing the SHIB ecosystem. In March 2023, Crypto.com listed Bone ShibaSwap (BONE) on its platform.
BONE is associated with the decentralized exchange ShibaSwap, which offers users token swapping and various decentralized finance (DeFi) options, such as staking and liquidity provision. BONE, as a governance token, enables its holders to propose and vote on platform improvements.
Additionally, SHIB, the core token of the ecosystem, was listed on Crypto.com in May 2021, marking its availability to a wider audience.