The team at crypto tracker Whale Alert has shared on Twitter that Ripple DLT decacorn, together with other market players, has shifted a whopping 160.1 million XRP.
On April 1, the company released 1,000,000,000 coins from escrow and then put almost all of them back.
Ripple, Bitstamp, Bybit shift 160.1 million XRP
Over the past 13 hours, $94,646,925 worth of XRP has been moved with the participation of the fintech company Ripple, with which XRP is affiliated.
Ripple sent 10 million XRP to Bitstamp, a major European crypto exchange and its ODL platform based in Luxembourg. Another 20 million XRP were shifted by Ripple internally—to the wallets that the company usually uses to send crypto beyond Ripple—RL43-EE and RL18-VN.
Both wallets were set up back in 2012-2013 when the company started as OpenCoin and was later rebranded as Ripple Labs.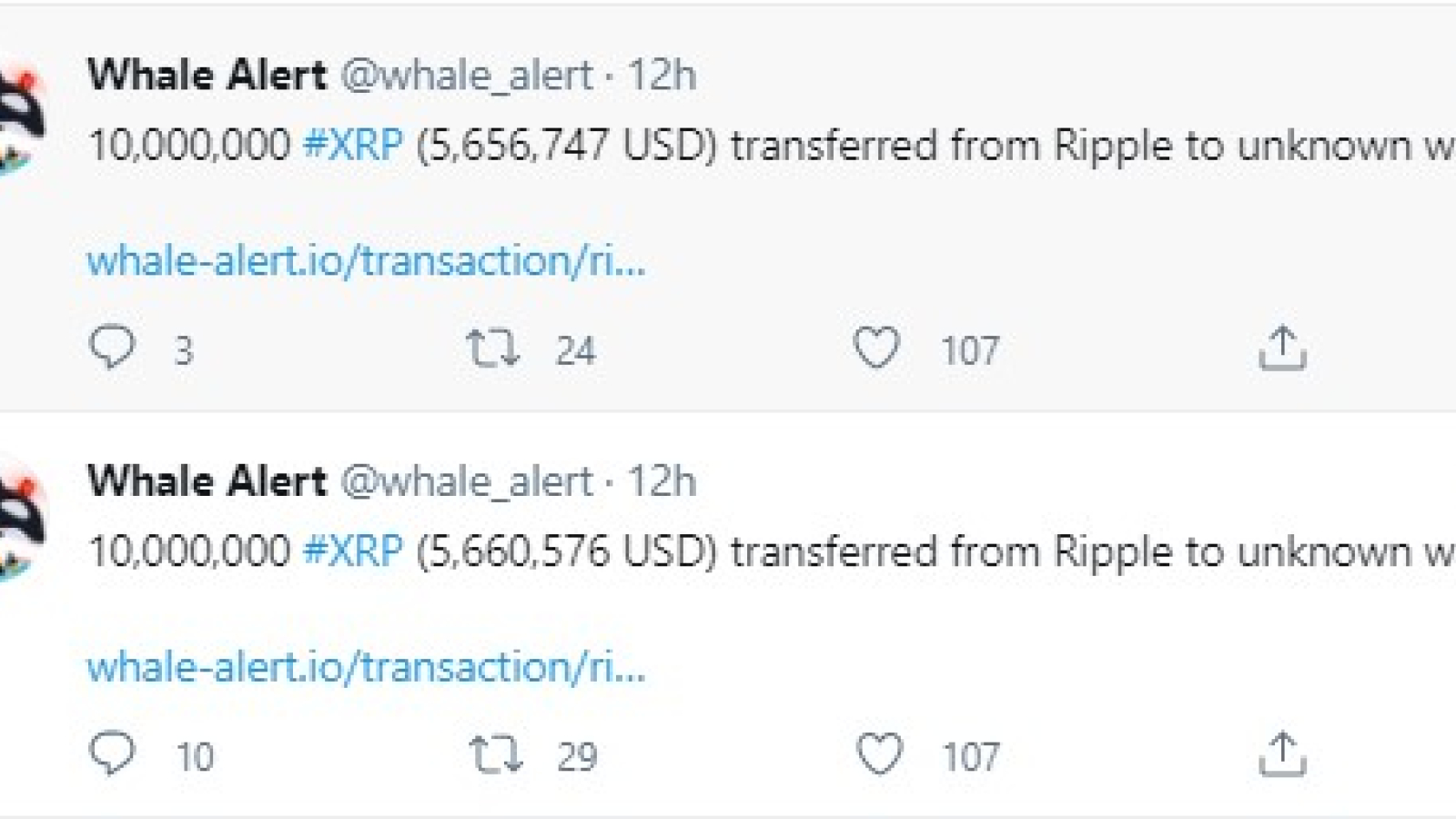 Major exchange Bittrex has transferred 9.5 million XRP from one of its wallets to another.
Crypto exchange Bybit has shifted the largest XRP lump of all, around 80 percent of the total XRP amount moved, sending a staggering 120,581,000 XRP. That is the equivalent of $70,449,982.
Ripple moves 900 million tokens to escrow
On April 1, Ripple Labs made a regular automated withdrawal of an astounding XRP amount: one billion.
This always takes place on the first day of every new month. Ripple has been doing this for several years already—to provide XRP to its customers and support the coin's liquidity on crypto exchanges.
Over the past couple of years, the majority of the XRP released from escrow has been going back to be locked. It has usually been around 800 million XRP.
This time, Ripple has put 900 million back in escrow.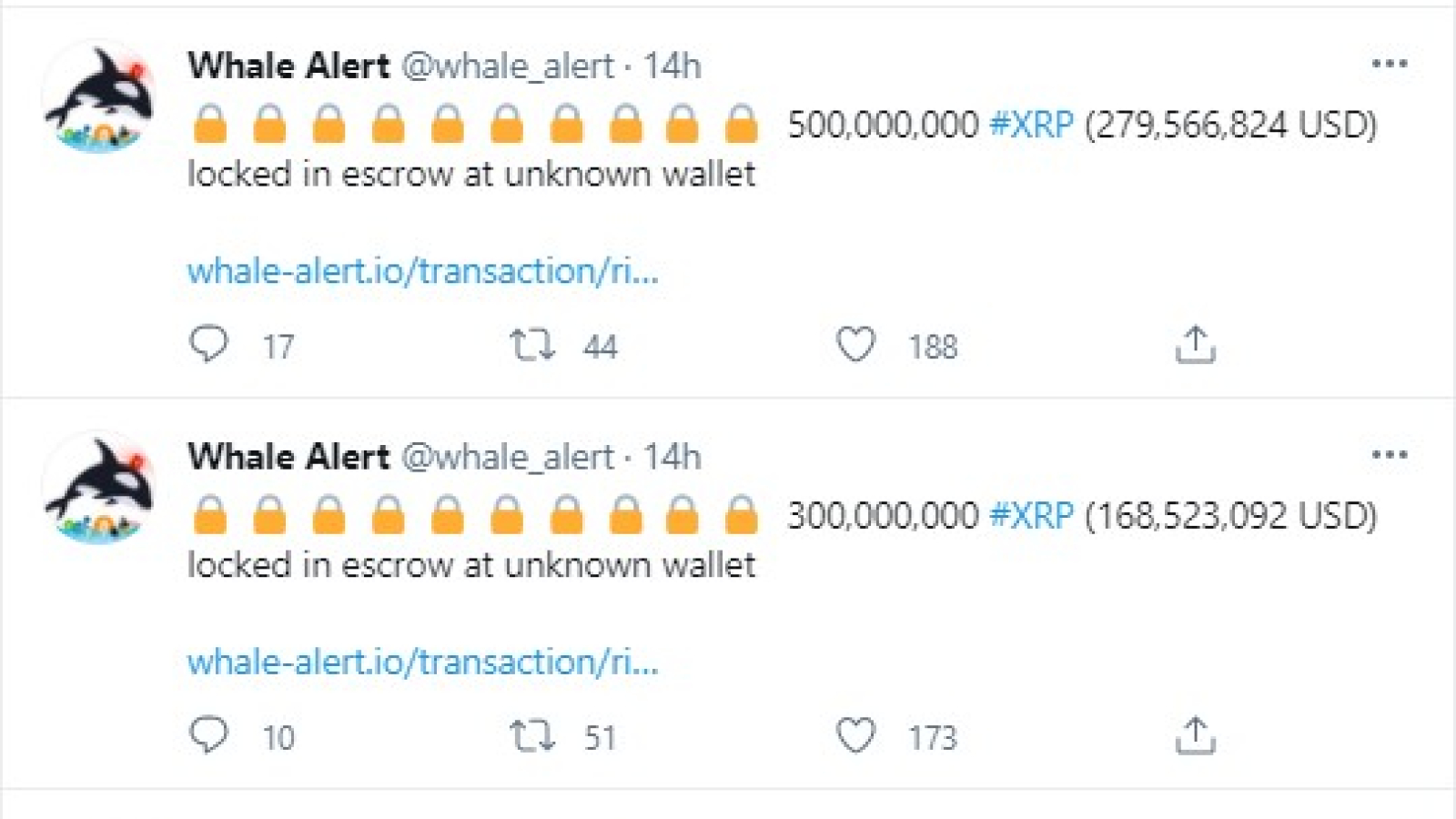 Ripple may give up XRP if it loses the SEC case
As reported by U.Today earlier, the head of Ripple Labs, Brad Garlinghouse, told CNBC that the company may replace XRP with an alternative.
This may happen if Ripple loses the legal case initiated against it, Garlinghouse and cofounder Chris Larsen on Dec. 21 of last year. All three defendants are being sued for allegedly illegal XRP sales that have brought them over one billion U.S. dollars.