A Reddit user says that Kraken, one of the leading US-based cryptocurrency exchanges that has been around since 2011, has closed his $312,000 account for an unknown reason. He also adds that the exchange is forcing him to convert all the cash he has in his account ($290,000) into Bitcoin or another cryptocurrency.
A black swan situation
u/Rob768 states that his three-year-old Kraken account has transferred 'millions' in transactions. He has completed all three verification stages, and, allegedly, never had a problem using the exchange (he failed, however, to provide any proof).

Suddenly, last week he faced a black swan situation — when he wanted to withdraw $200,000 of fiat money, the exchange required his additional tax returns. Before that, the user had already withdrawn $700,000 from his Kraken account.
Dealing with a closed account
Now, the user's account with 4 BTC and $290,000 ($312,000) in total has been closed. As mentioned above, he is required to convert his cash into Bitcoin before withdrawing it. The withdrawal of funds is supposed to be conducted within 24 hours.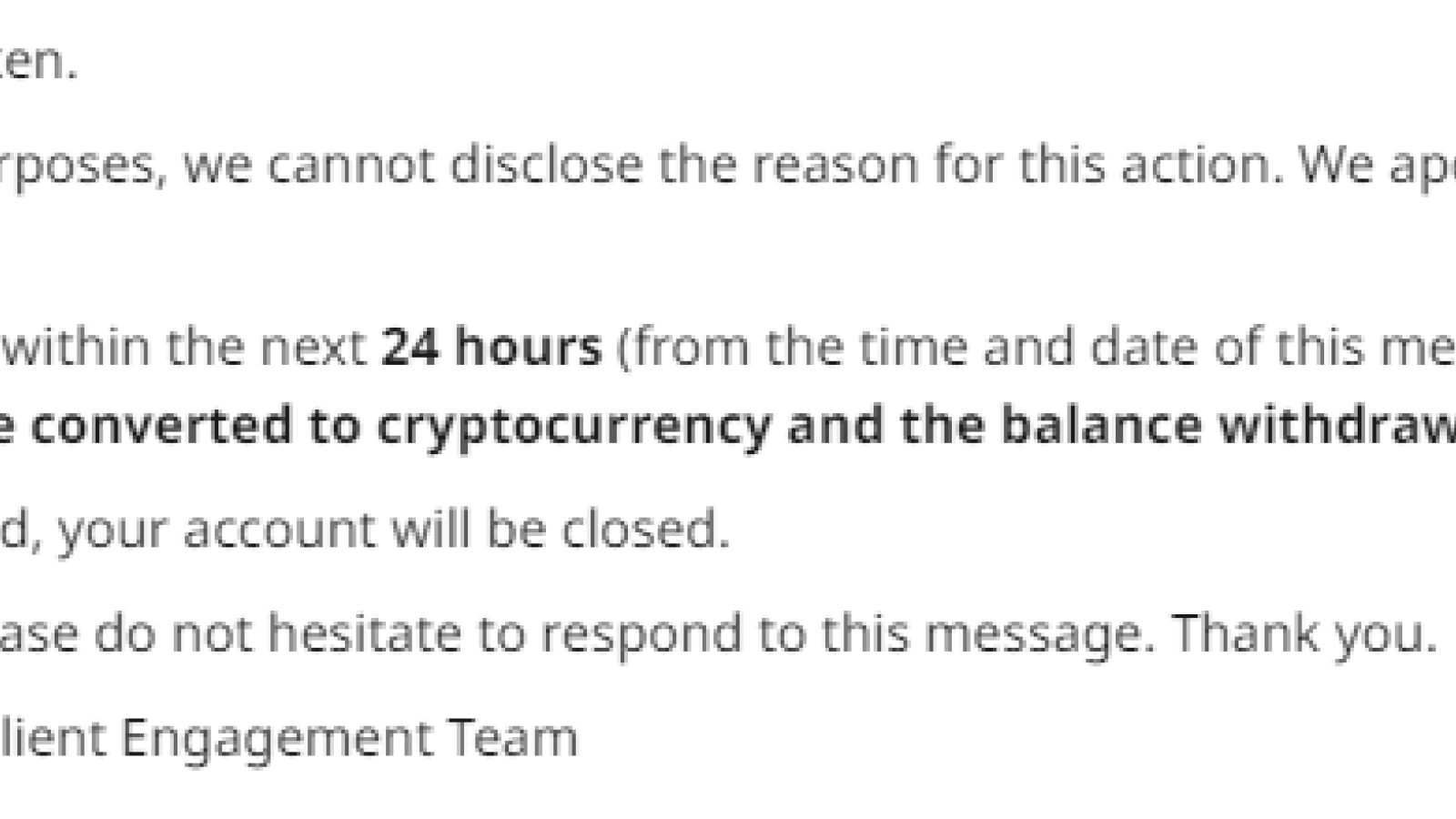 Some Redditors point out that Kraken's actions are illegal, and the user is already in the process of contacting a lawyer. On the flip side, the problem could be also rooted in the user's bank that could flag these transfers as suspicious. That essentially explains why Kraken won't allow another withdrawal in cash, but there is yet another suggestion that the exchange doesn't want to give up that amount of cash (or even doesn't even have such a sizeable amount of money close at hand).
A smear campaign?
Notably, the user failed to attach any screenshots that would prove his legitimacy. Hence, U.Today won't rule out the possibility that it also could be a smear campaign against Kraken. On top of that, it appears that u/Rob768 has deleted his Reddit account (his page displays the Something went wrong error).