On Thursday, January 17, redditor u/NightKnight_CZ made a post titled "Was Bittrex just hacked?"
Screenshots that raise his suspicions show that somebody has conducted four consequential transactions from Bittrex. During three of them, an unknown party withdrew 99,999,971 Status tokens (SNT). One such amount equals $2,419,435.
The fourth transaction taken out of the exchange wallet was slightly less – 79,999,971 SNT, which is around $1,928,219.
In the screenshot, each operation has a link to the corresponding Etherscan page to prove it.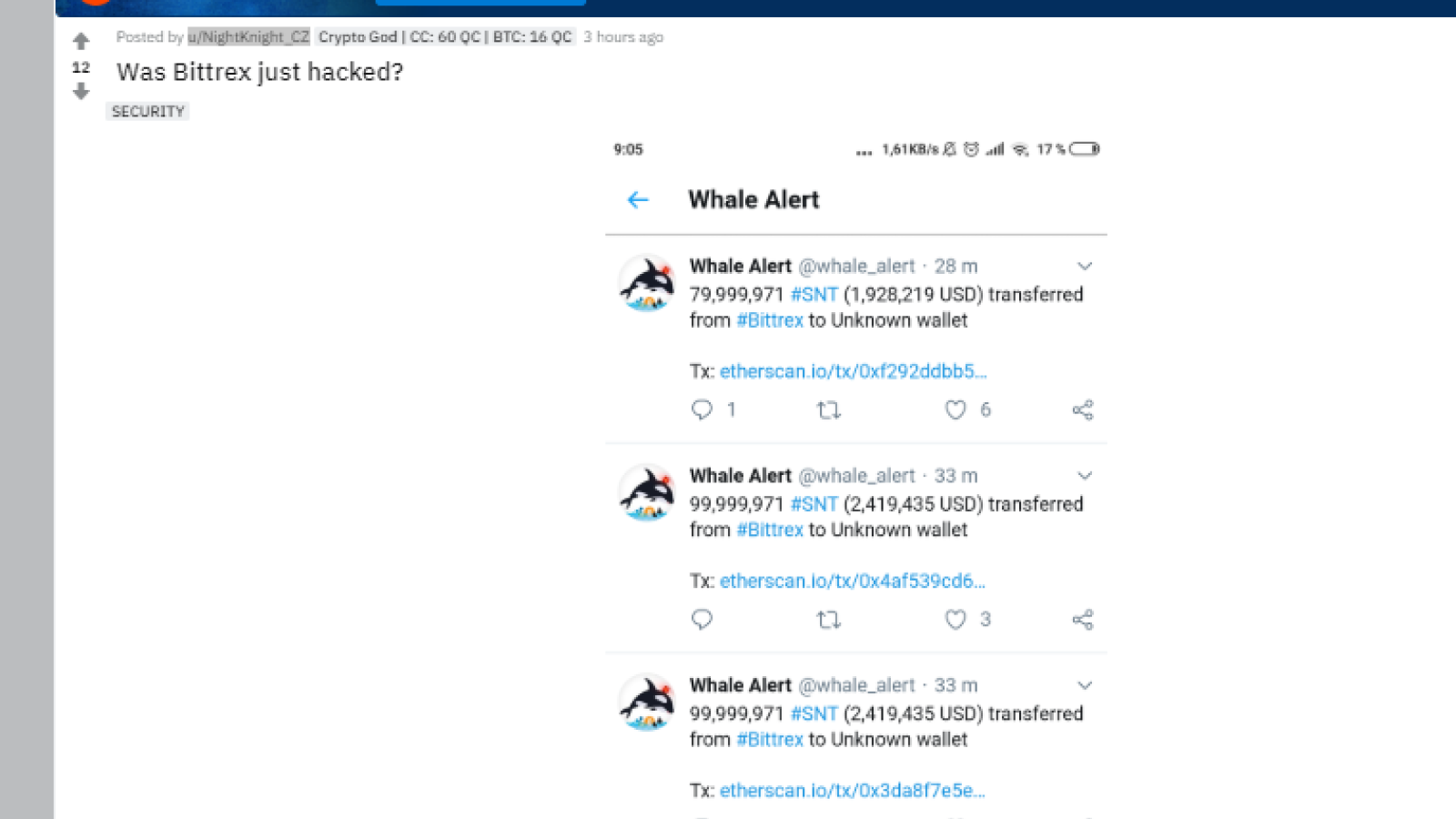 Redditors' reactions
The community has taken the news with no agitation. Some assumed that these coins had simply been bought, taking into account the recent price pump of Status.
At the time of writing, SNT is showing a rise by 14.05 percent and is trading at
$0.0237.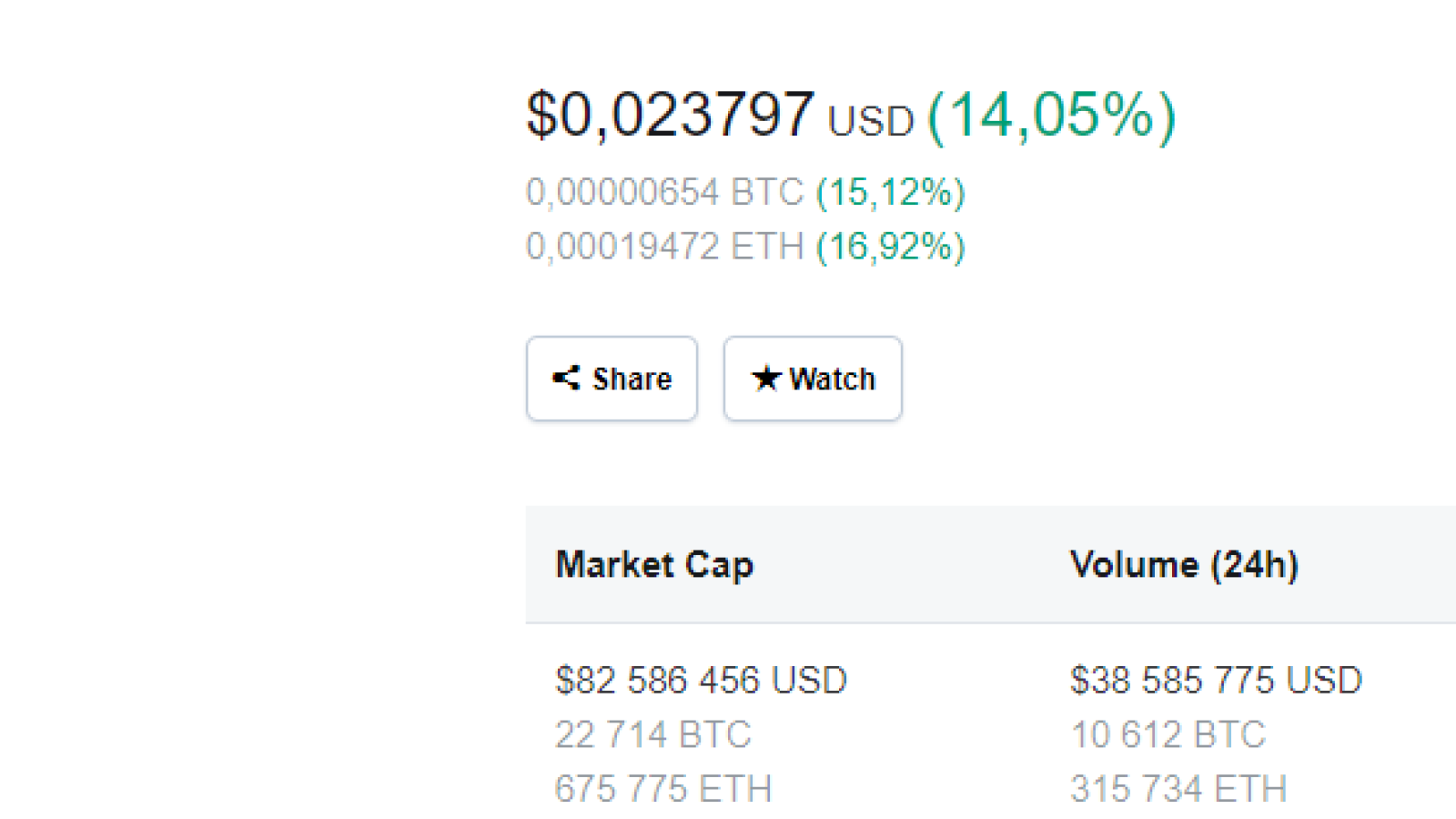 Another redditor wrote that the exchange had warned earlier on Twitter that they were intending to move large amount of funds off the exchange.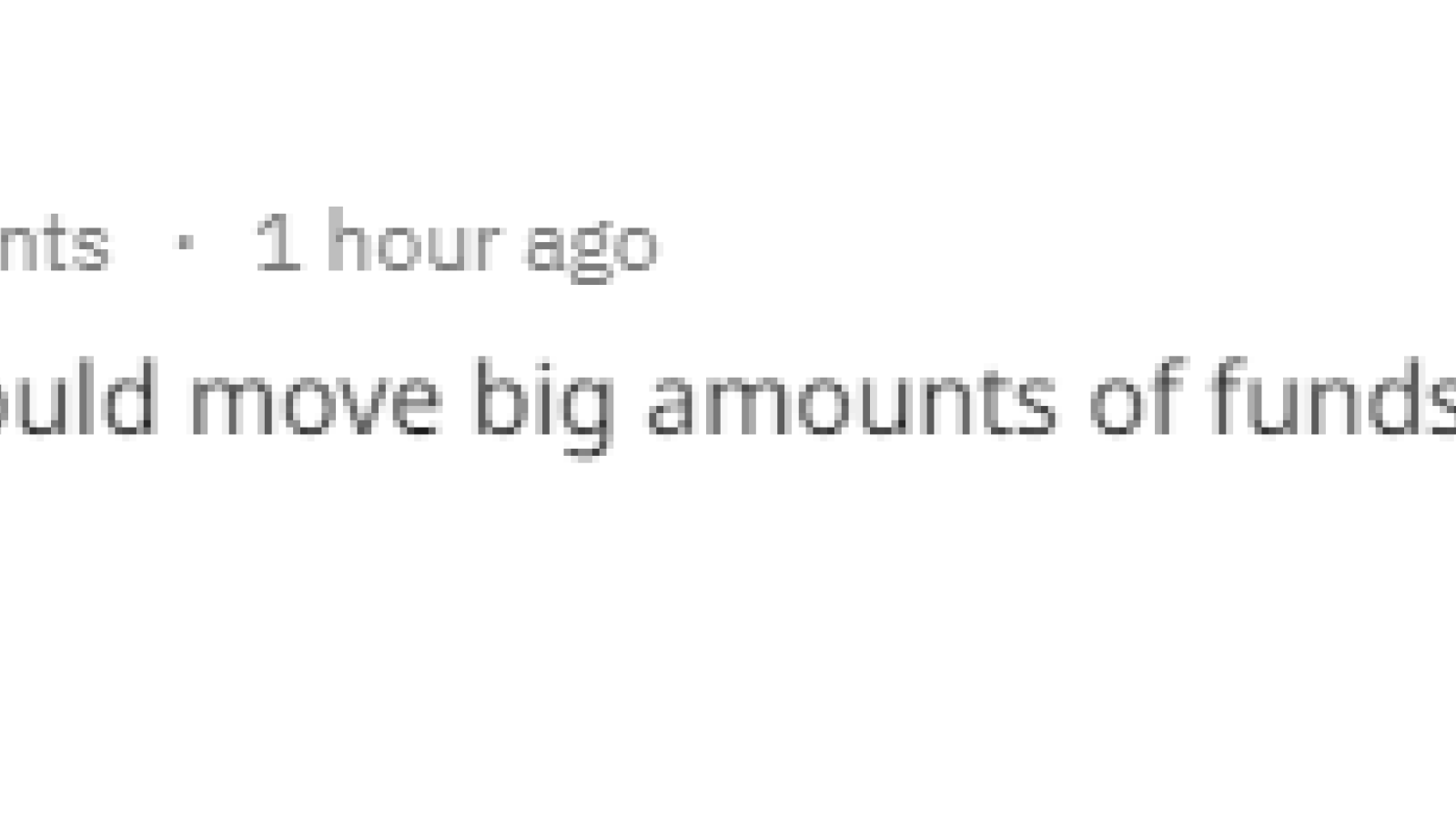 Whether or not this is a real hacking of some user account is not clear yet. However, in the second half of 2018, there was a report on Reddit written by a user whose personal Bittrex account had been hacked via the 2-factor identification. The culprits had hacked the victim's Google account, downloaded his photos and photos of his passport from there. After working on them in Photoshop, they managed to gain access to his Bittrex account with all the crypto.
The first hack of 2019 confirmed
On Thursday, New Zealand police confirmed the fact that the Cryptopia exchange, which U.Today reported about the other day, had indeed been hacked. Earlier, U.Today wrote that the crypto community on Twitter suspected that the small-scale exchange merely pulled off an exit scam.
Cryptopia is still offline, of which it had warned its users on social media after the hack took place and noticed only on Monday. Before that, over the weekend, a few suspicious transactions were noticed on Etherscan, in which large amounts of crypto were taken out of Cryptopia.
The daily trading volume of the exchange was just $2 mln. As a result of the hack, the company reportedly lost ETH tokens worth between $2.5 mln and $3.5 mln, as well as Centrality (CENNZ) coins.