In a recent scientific paper published by PLOS One, Dr. Denise Gorse and her colleagues from UCL's Financial Computing and Analytics Group, revealed research findings that looked at how cryptocurrency rates and social media could be connected. Previous scientific research indicated that certain time intervals existed during which cryptocurrency rates and online social media factors appeared to be directly related; however, it was unclear why this correlation only appeared under some but not all market conditions.
Having examined the 2010-2017 aggregated data from all major cryptocurrencies, the researchers have concluded that the correlation does indeed exist but, crucially, it depends largely on market regime. Using wavelet coherence analysis together with a Supremum Augmented Dickey-Fuller test (SADF), Gorse and colleagues were able to determine that a positive correlation between cryptocurrency prices and online activity appears to exist during bubble-like growth periods in the medium-term (8 to 32 days). In other words, when the market is rapidly escalating, online activity can give cryptocurrency a boost in periods ranging from approximately a week to a month.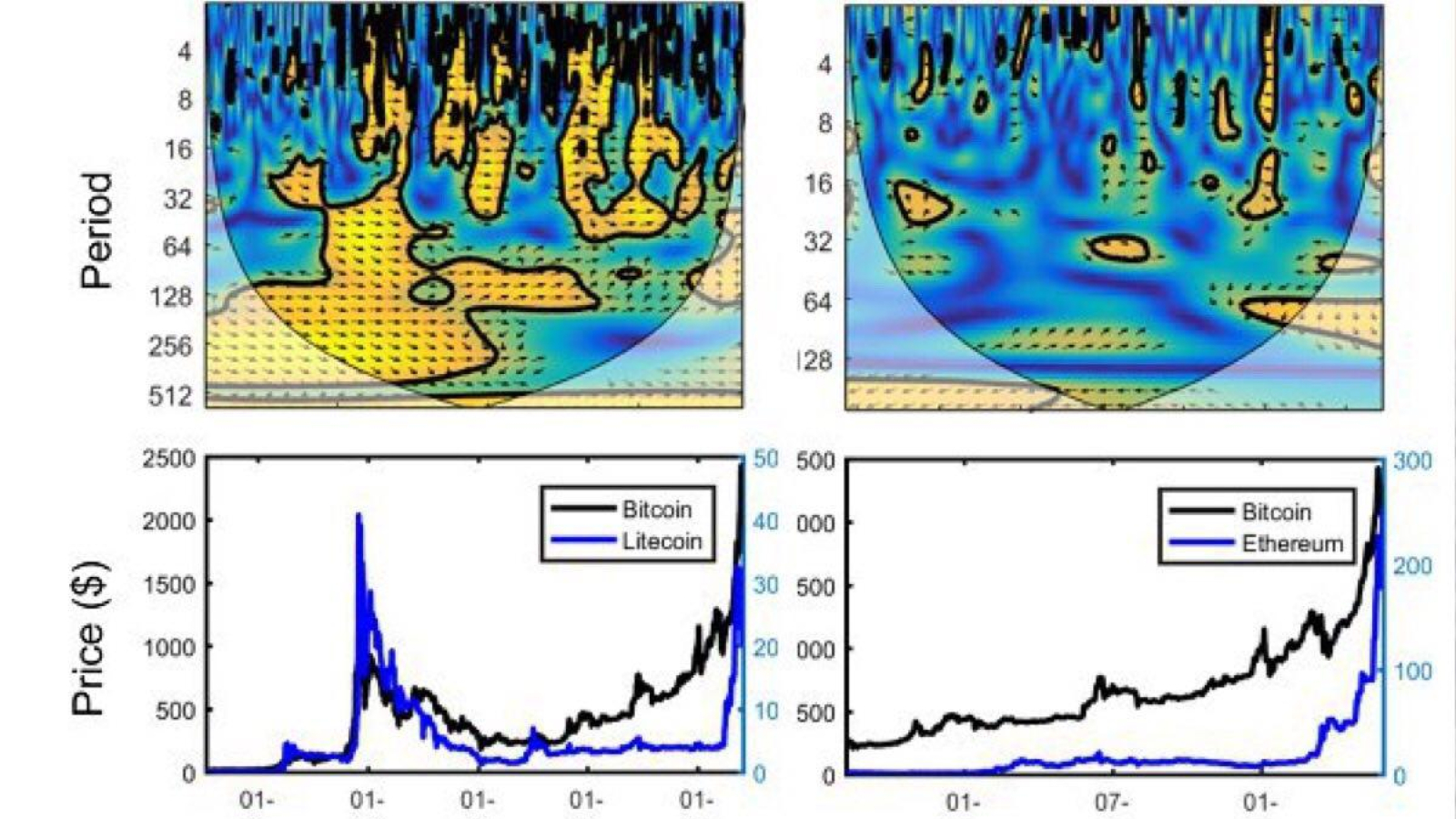 In the more erratic short-term (2 to 8 days), there appears to be a negative correlation between online activity and cryptocurrency rates, which is linked to specific market events, such as security breaches and Blockchain bugs. In other words, when red flags go up due to potential safety violations, the crypto prices can plummet in the first week. Generally speaking, however, outside the extremities of these sudden factors, correlation between crypto rates and social media in the short-term seems to be weak and should not be used as a reliable predictor, claim the researchers.
In the long term (32 to 512 days), evidence points to a strong positive correlation between activity on social media, namely Reddit, and cryptocurrency prices, even when bubble-like growth is not necessarily present. The authors stipulate that this was a somewhat expected result: naturally, cryptocurrency tends to strengthen as its community grows wider due to more exposure on social networks. What is intriguing though is that Reddit with its three main metrics (posts per day, subscriber growth, and new authors) is capable of predicting cryptocurrency rates on its own and may, in fact, hold more promise in this regard than the already verified predictor, Twitter.
To find out more, stay tuned for UToday's upcoming interview with this study's authors from University College London.