It's been exactly 80 days since the opening of 4th cryptocurrency exchange in Mongolia — Coinhub. Besides successfully enrolling more than 65K users in this short period of time, it now became the leading exchange, in terms of daily trading volume.
This exchange has caught everyone's attention by the fact that it's the first - ever crypto exchange in Central Asia with an insurance coverage of USD$ 30M. Binance, for example, with a daily volume of USD$ 50–60B is insured by USD$ 200M, so for Coinhub with a daily volume of USD$ 4M, this insurance amount is more than enough to fully cover potential losses caused by external hacking and fraud.

Figure 1: The Coinhub team
Coinhub's main goal is to disrupt Mongolian Financial sector, dominated by incumbent banks, by helping projects raise funds for new projects and programs through accessing latest blockchain based financial products, services and instruments and be able to attract long-term, flexible public funding through tokens. Several asset tokenization projects are under the way, including those from entertainment, construction, telecommunication, mining, and technology sectors.
The exchange already had 2 successful IEOs for its native coin CHB on July 8th, raising USD$ 1.6M and USD$ 2.6M during IEO of IHC – Inflation Hedging Coin on August 25th. It took them 43 seconds to raise USD$ 2.6M. This clearly shows how fast crypto market is evolving and how sexy it is for potential investors.
To ensure safe circulation of intangible assets, Coinhub prioritizes information security and system reliability. The private keys are protected by Coincover.
Finally, compared to other international exchanges, Coinhub's trading fee is much lower — 0.25%.

Figure 2: Number one Cryptocurrency exchange in Mongolia
CHB – MONTHLY DIVIDEND FOR COIN HOLDERS
Coinhub's main interest is to leverage blockchain technology to help individuals reach financial independence, in a market like Mongolia, with limited investment opportunities. CHB holders are entitled to receive monthly dividend pay-out from 70% of the net trading fee accumulated at the exchange. Total accumulated dividend for September was USD$ 0.27M with an estimated 12 tugriks per CHB to be allocated yearly. Compared to initial pricing of CHB, the current return is 39% per annum. Compared to different investment instruments in domestic market, such as stock dividends, corporate bonds and bank savings, this return is very attractive to investors. To be specific, average return on stock dividends of public companies is 3.3% per year, on bank savings is at around 6.7% and return on corporate bonds is 13.5%.
The total trading volume reached whopping USD$ 182M/MNT ₮ 520B/, making up 70% of the total trading volume of Mongolian crypto exchanges. Average daily volume for the past 30 days is MNT₮ 12.3B /USD$ 4.3M/. If you take Mongolian stock exchange's securities yearly trading volume – MNT₮ 60B, Coinhub's 3 months' volume is 10 times more. This is a big achievement for a newly established exchange.
THE TEAM
Coinhub was co-founded by the CEO of Coinhub Battulga Otgonbaatar and Intelmind Group of Mongolia. Battulga has 8+ years of experience in banking and fintech sectors and throughout his career, he has been successfully leading big scale projects, including digital transformation at Khan Bank, and Trade and Development Bank. Intelmind LLC, on the other hand, was founded by Mr Mendbayar Tseveen, a visionary entrepreneur who founded Shoppy.mn, Cody LLC, Mezorn LLC (UBCab) and other subsidiaries of Intelmind Group. Intelmind Group now acts as a venture studio, paving a way for innovative new companies.
The management team consists of young professionals with banking/finance, capital markets, IT, marketing, and business backgrounds. They are backed by experienced advisors from Japan, USA and Mongolia, who have immense knowledge about token issuance, global expansion, compliance and governance.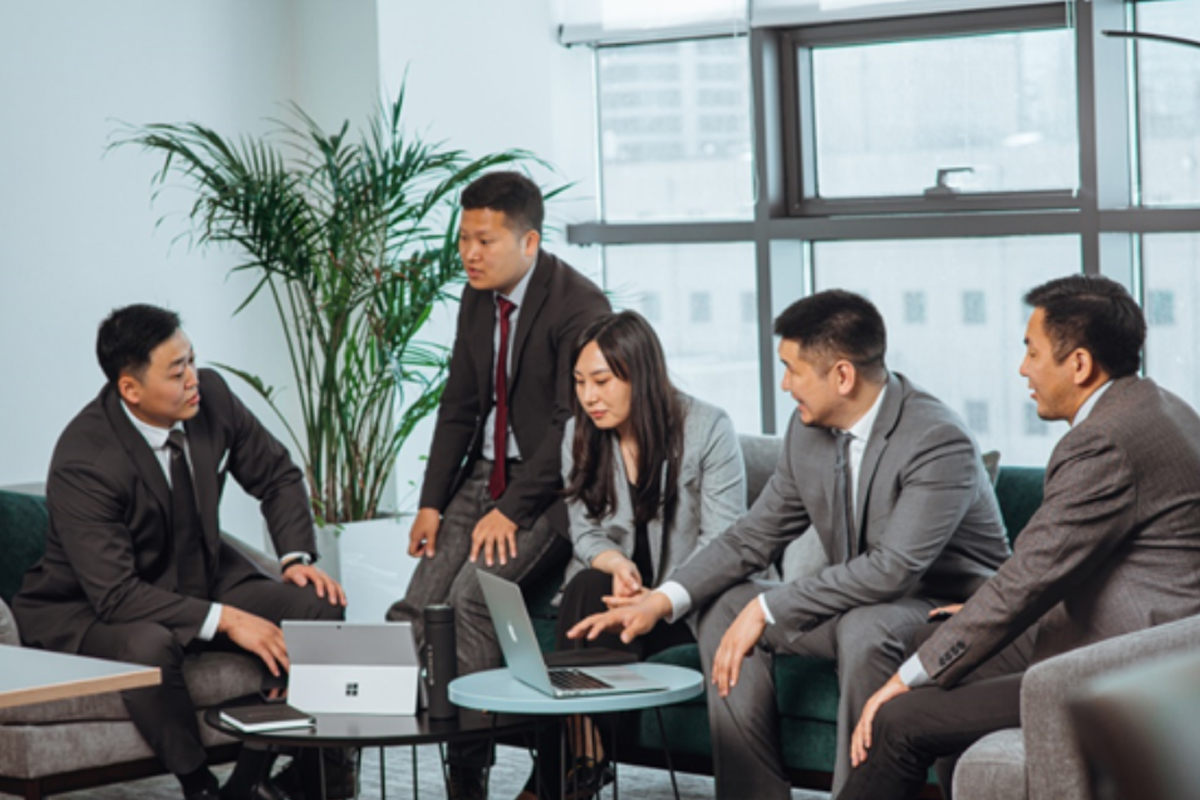 THE FUTURE
It is important for businesses to educate the customers about the products and services it is offering. Thus, this exchange has created a content with weekly online coaching for customers to have a better understanding on investing, responsible trading, and the products/services available on the exchange. "Coinhub Academy" will be opened soon as an open HUB for young traders and IT developers to come and learn from professionals.
When it comes to tokens listed on the exchange, users can find BTC, ETH, BNB, USDT, LUNA, XRP, ADA, DOGE, LTC, MATIC, SHIB, gold backed PAXG and local coins – CHB, IHC, ARDX. Soon they will list security tokens, like Apple and Tesla.
As for the medium-term plan, Coinhub is aspiring to be in TOP3 in Central Asia region in terms of trading volume. In an interview for Startupnews, Battulga said
that he plans to expand his business to Central Asian and Asia Pacific countries. The company's foreign expansion team will introduce KYC verification process for international users in October. As for topping-up the wallet, Coinhub will partner with a global platform that will allow customers to make payments with various PAYs, Pay-Pal and all brand payment cards. Compared to other exchanges in Central Asia, this process will be a seamless experience with protection from fraud.
Corporate responsibility-wise, company is choosing to help children in various ways. One of the projects that's being implemented this September is instilling financial literacy in younger children in cooperation with an education tech start-up. The projects will change and evolve based on coin holders' voting.
Coinhub is available on web, as well as on Android and iOS applications. The team will introduce loyalty system, staking, credit card and wealth management products early next year.