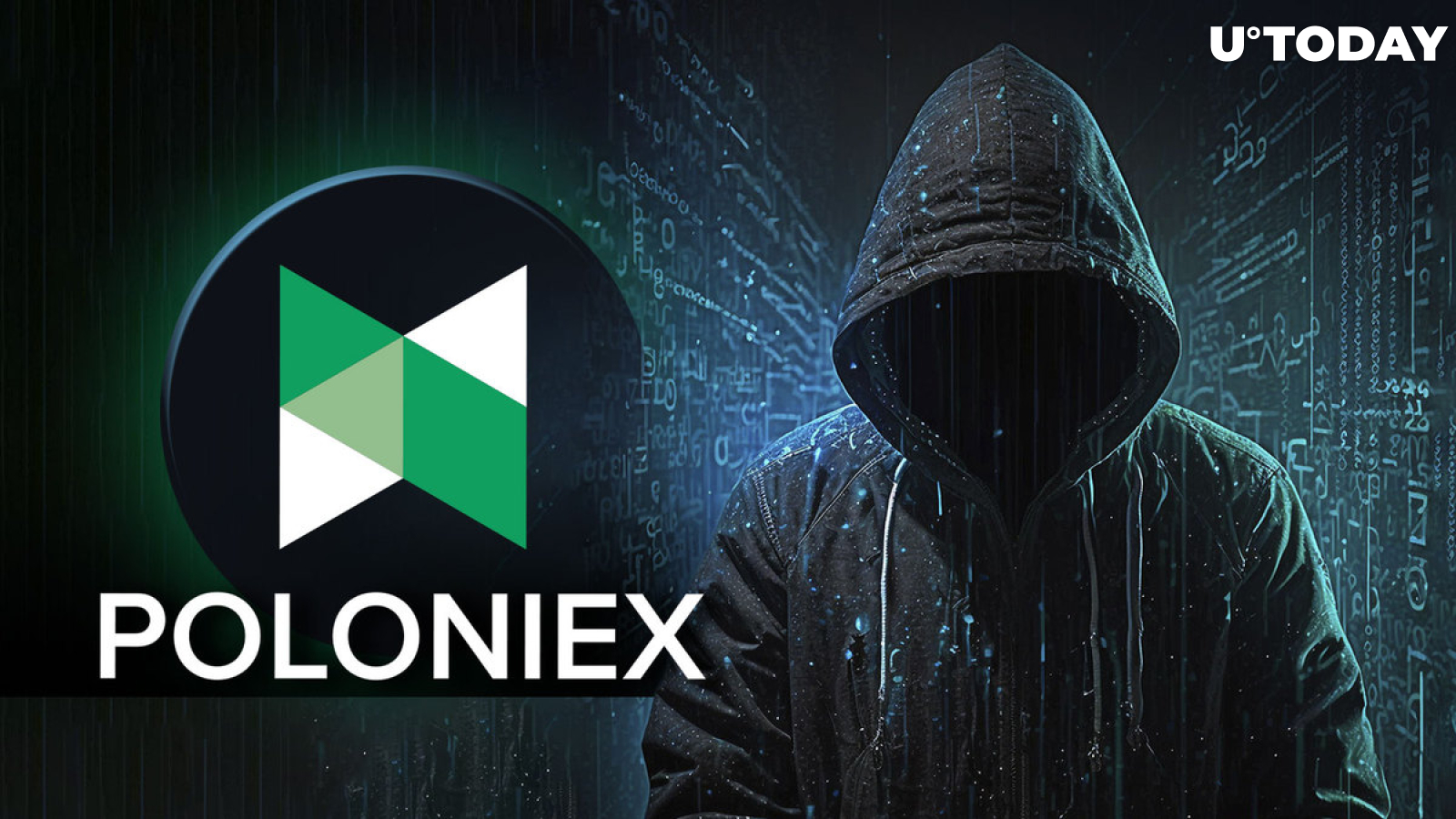 Cover image via www.freepik.com
The cryptocurrency hacker who stole almost $114 million from Poloniex, one of the oldest exchanges, can return the money in exchange for a generous bounty. Moreover, they are not able to transfer or launder the loot, Justin Sun said in an on-chain statement.
Poloniex hacker identity confirmed, Justin Sun says
The team of the Poloniex exchange has already confirmed the personal identity of the malefactor behind its Nov. 10 hack. The police forces of China, the USA and Russia have been involved, Justin Sun said today, Nov. 18, in a message attached to a transaction sent to the attacker's address.
The statement written in Chinese, English, Russian and Korean was transferred as an input data message (IDM) authored by the address 0x176F3DAb24a159341c0509bB36B833E7fdd0a132 labeled as one of Justin Sun's Ethereum (ETH) wallets.
The attacker has seven days to return the stolen funds. Should they return the nine-digit sum, a $10 million bug bounty will be offered:
Return by November 25, 2023, and we will offer a $10 million white hat reward. If not returned by that time, police forces from multiple countries will take action
Also, Sun stated that the stolen funds had been marked for tracking and cannot be used as all financial counterparties will be frozen. If it is true, any attempt to launder the money makes no sense.
As covered by U.Today previously, hackers drained the exchange's wallets of 3.1 million XRP, 32 million U.S. Dollar Tethers (USDT), around 284 Ethers (ETH) and 86.5 Wrapped Bitcoins (WBTC), along with 35 different TRC-20 tokens.
Immediately after the hack, Justin Sun offered the attacker a 5% bounty, or almost $5.7 million. However, nobody responded to the first proposal.
Largest crypto hack of 2023?
On Nov. 15, the Poloniex team stated that all action required to restore the operational functionality of the exchange has almost been completed.
Right now, the team is busy fortifying security through a top-tier audit, which is also nearing completion. Once the audit is finished, the exchange will be able to return to its normal trading routine.
It should be noted that so far, the Poloniex hack is the second largest attack in crypto in 2023. An Euler Finance attacker managed to steal over $190 million on March 13.
At the same time, the Euler attacker restored all funds in question in less than one month. As such, the Poloniex hack is the largest "black hat" attack in crypto registered in the last 12 months.