Nasdacoin, with the ticker NSD, is a cryptocurrency that no one has really heard about before. However, the coin could draw attention amid the recent market collapse. When Bitcoin, Ethereum, Litecoin and the rest were losing over 10%, Nasdacoin managed to more than triple its price in less than a day.
The coin started at around $1.00 on Wednesday, Nov. 14, and at one point touched $4.95 the next day, suggesting a 395% increase — by far the largest growth among the top 100 coins. In fact, Nasdacoin and a few stablecoins were the only ones in green. Thanks to this bullish move, NSD could position itself in the 68th place on Coinmarketcap's list, with a total market capitalization of $92 million during its peak.
However, as Friday came, Nasdacoin was defying the trends again. At the time of writing, the overwhelming majority of the top 100 coins are moving in a sideways direction, but most of them are still in the green. However, Nasdacoin is now the worst performer with a significant detachment from the rest of the coins, losing over 14% for the last 24 hours. Nevertheless, the cryptocurrency has maintained the greatest part of its recent gains, now trading at $3.54 as of 11:01 UTC.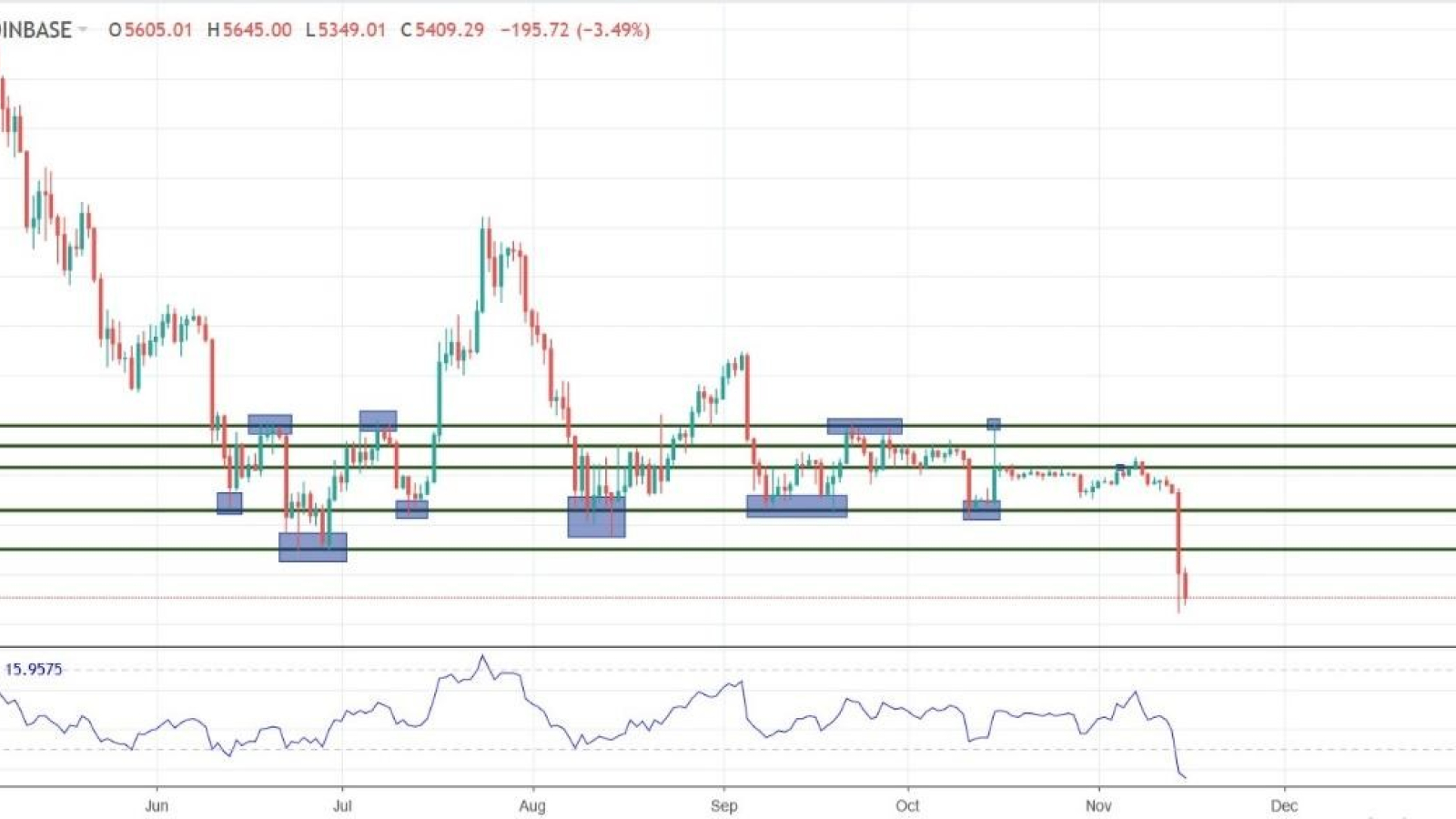 What is Nasdacoin?
Even though extreme volatility is a well-known attribute of the cryptocurrency market, an almost 400% surge is still rare today, especially when it happens amid a general market crash. Thus, you might be wondering what's behind this coin — that is, what is making it bounce so much?
In actuality, we have found there is nothing special in it that would motivate such an expansion. However, as the official website states, Nasdacoin is a "next generation of advanced solutions for all global monetary transactions."
The whitepaper, a 20-page document, informs us that NSD is an encrypted and decentralized currency, which is open-source, peer-to-peer (P2P), and mineable. Besides acting as a P2P currency, Nasdacoin will fuel the Nasdacoin ecosystem, which is currently in development. It will comprise of an exchange platform, which will be downloadable on smartphones, a mining pool, a VISA-based card, and a marketplace as well as NASDACASINO, a gaming platform that will include casino-like and other types of games.
The whitepaper is quite straightforward as it has more images than descriptive texts, which makes us wonder whether the project as a whole can really inspire quality and confidence.
Why did NSD jump?
Considering the status of NSD — which has been a coin that nobody really knows or cares about — how could it find the community's support and demonstrate such a bullish move? One of the reasons might point to the launch of the Nasdacoin Multilateral Platform, which came out on Oct. 30, 2018. The platform connects buyers and sellers of a wide range of products, from laptops or TV sets.
Some crypto watchers claim that the platform launch triggered the increase in NSD. However, the platform has been live since the end of last month — why did the cryptocurrency's price react so late?
According to what we found, on November 14, moments before the NSD price started to increase, Nasdacoin's Twitter account announced that it made history, as the coin could be traded on three crypto exchanges: Crex24, Mercatox, and BTC-Alpha.
We came to make History. NSD is Available in: CREX24 | BTC-Alpha | MERCATOX. Trade now! pic.twitter.com/dgQoGEnrsi

— nasdacoin_official (@nasdacoin_io) 14 ноября 2018 г.
If we check Coinmarketcap's market data for NSD, Crex24 accounted for over 90% of the total trading volume of the coin during the price surge, with Mercatox getting about 4%. Are we dealing with a pump and dump scheme? We don't know yet. Such schemes have become quite popular in this emerging industry, but so far, NSD could maintain most of its gains.