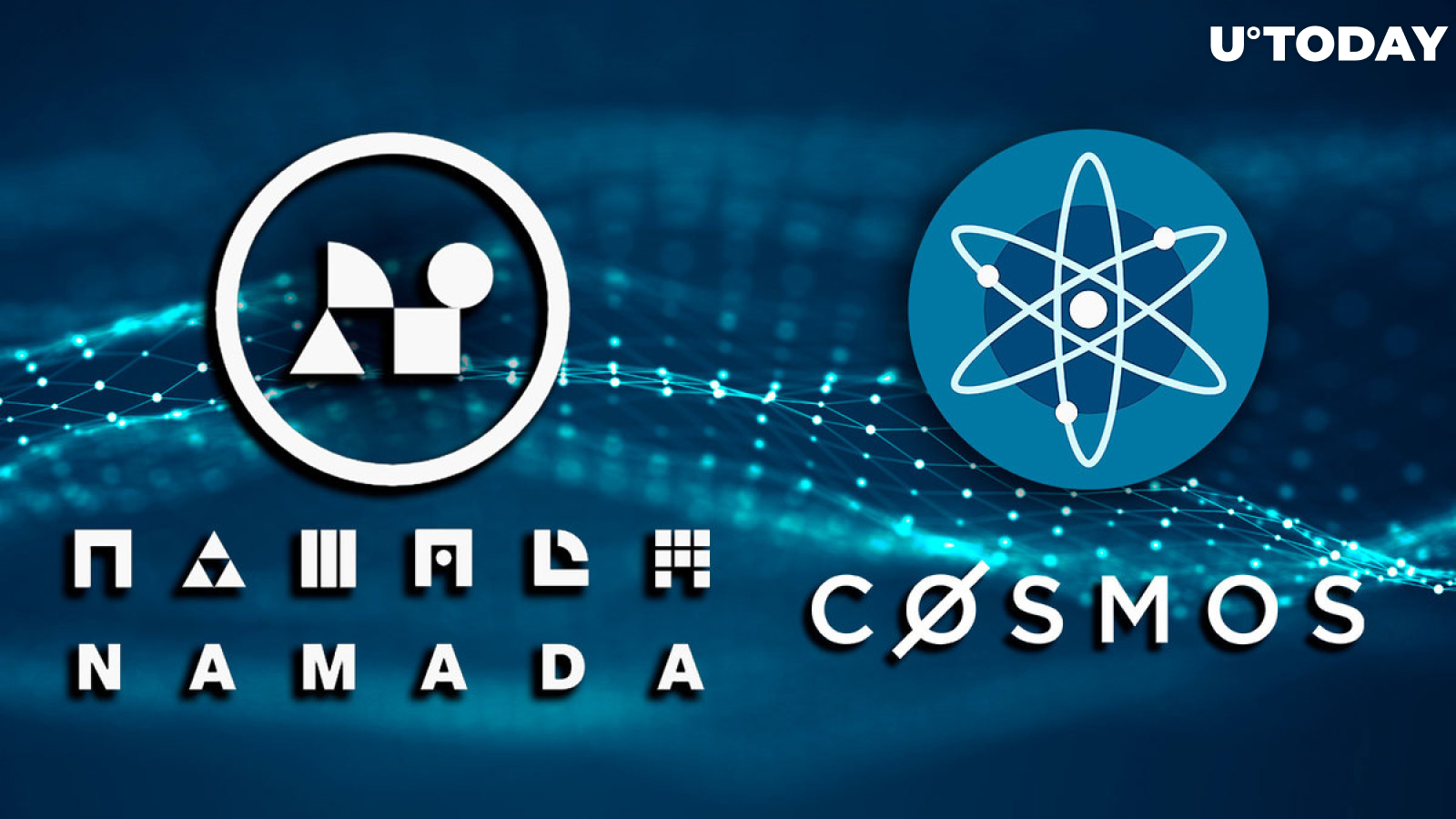 Cover image via namada.net
At the Cosmoverse 2023 Conference, held in Istanbul on Oct. 2, 2023, the team of asset-agnostic L1 platform Namada shared the details of its latest milestones and invited developers and enthusiasts to take part in the newly launched testnet.
Namada L1 project announced NAM aidrop and incentivised testnet
Namada, an IBC-centric privacy and security protocol for the plethora of Cosmos-like blockchains, is going to hold an airdrop for all ATOM wallets, its representative Park Feierbach shared at Cosmoverse 2023. All cryptocurrency enthusiasts who hold ATOM, a core Cosmos token, in their noncustodial wallets will be eligible for the distribution.
Also, there will be a new phase of incentivised testnets. Incentivized testnets are designed as carefully planned efforts to reward contributors and bolster community engagement, effectively paving the way for Namada's upcoming mainnet launch.
Feierbach, who is also head of community at Heliax, Namada's main developer, stressed that multiblockchain endeavors are among the key focus areas for Namada's marketing and tech development roadmaps:
Within the current IBC-connected landscape, no existing solution allows for privacy between zones; there is no Privacy across the Cosmos. Namada aims to fill this gap, steering the Cosmos ecosystem toward an era where privacy can become a choice to reveal oneself rather than one to conceal.
Namada diverges from conventional privacy models by pioneering modular privacy through key architectural components like its Unified Shielded Set and Shielded Actions. These features enable the seamless retrofitting of privacy layers onto existing assets, decentralized applications and even blockchain networks.
Starting from May 2023, Namada is collaborating with Osmosis (OSMO), one of the largest blockchains in the Cosmos (ATOM) ecosystem, on its privacy-preserving instruments.
Namada contributors gave its official website a facelift
Besides a massive airdrop and new incentivized testnets, Namada representatives shared the details of the core reconsideration of its website's design and functionality.
Namada decentralized operations are backed by over 200 institutional and individual validators. The blockchain stole headlines with the largest trusted setup ceremony of its time, which witnessed a total of 2,510 participants as of December 2022.
Also, the platform was interested in collaboration with ZCash (ZEC), one of the oldest and most sophisticated private cryptocurrencies in Web3, as U.Today previously reported.