The charity branch of the Binance exchange, Binance Charity Foundation (BCF), has announced a poker tournament on June 16. It will be arranged by TRONbet, a DLT gaming platform built on the Tron code.
Are you ready for Binance Charity Poker Cup?Starting in 52 hours! Don't miss it! https://t.co/ES2oSQGhPF#TRON #TRX #Ante #charity #Binance #litecoin #ltc #poker #tournament pic.twitter.com/z4ReAOCOZ2

— Ben_TRX (@Ben_TRX) June 12, 2019
Leaders of the crypto space are going to check whose luck and poker skills are the best.
However, after throwing away $4.5 mln for lunch with Warren Buffett, Justin Sun may probably announce himself as a losing party immediately.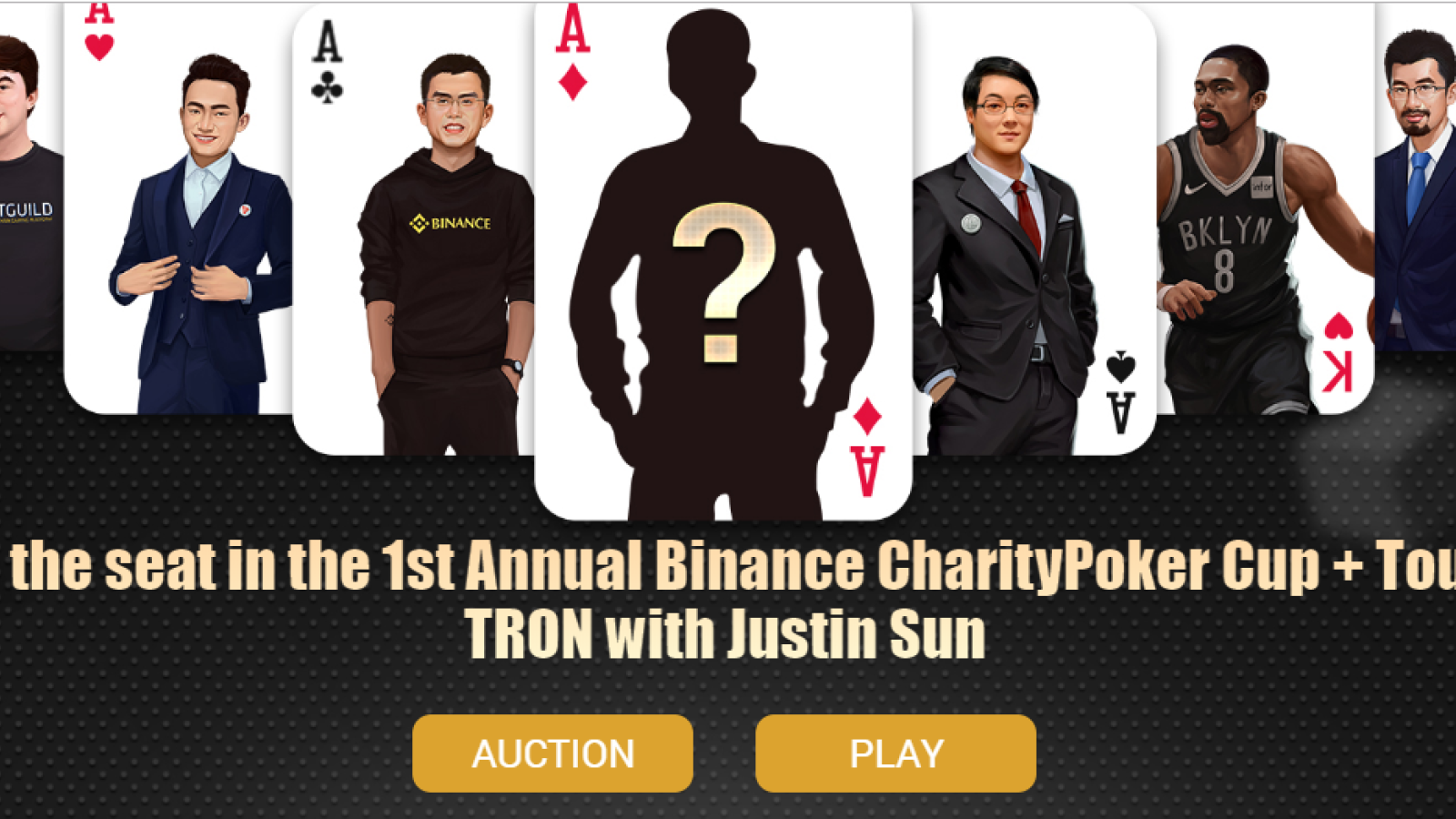 Tron, Litecoin, Binance founders VS each other
Apart from leading league players that will participate in the 1st Annual Binance Charity Poker tournament, Charlie Lee, Binance'c CZ and Justin Sun intend to join them to 'kick each other's asses' at a poker table. The full list of participants can be viewed on the website.
Anyone can join these people and try to compete with them at the poker table through an online auction. The winning bet is around $30,000 in TRX.
?@binance Charity Poker Cup : Hosted by TRONbet?

Congrats to the winning bidder!

?WINNING BID: 888,888 $trx?

You have won the seat to the final table + ALL-inclusive trip to tour TRON w/ @justinsuntron !

Please contact us @ tronbetio@gmail.com@BinanceBCF @SatoshiLite pic.twitter.com/NfGZDDSAmt

— TRONbet (@TRONbet) June 12, 2019
What this is all about
The goal of the poker game with the 'crypto celebrities' is intended to raise money to help children in Africa via Binance Charity Foundation.
As of earlier this year, BCF has been cooperating with schools in Uganda, providing money in BNB for free lunches to be had by their students and staff.
Binance keeps expanding in the sphere of charity, pursuing two goals simultaneously – helping the poor and promoting itself, along with increasing BNB liquidity through using it in its charity programs.