Previously, U.Today reported that a new dollar-pegged stablecoin, dubbed USDS, is about to be launched on the Binance blockchain – Binance Chain. Apart from that, the recently built Binance decentralized protocol is busy creating its own stablecoin, reportedly pegged to the GBP.
Binance's new stablecoin
Recently, the CFO of Binance, Wei Zhou, told Bloomberg that Binance intends to start issuing a stablecoin within a month or two.
Some believe that the fiat currency used for it will be the GBP, pound sterling. A coin pegged to the USD would have to find its way in the market largely dominated by USDT.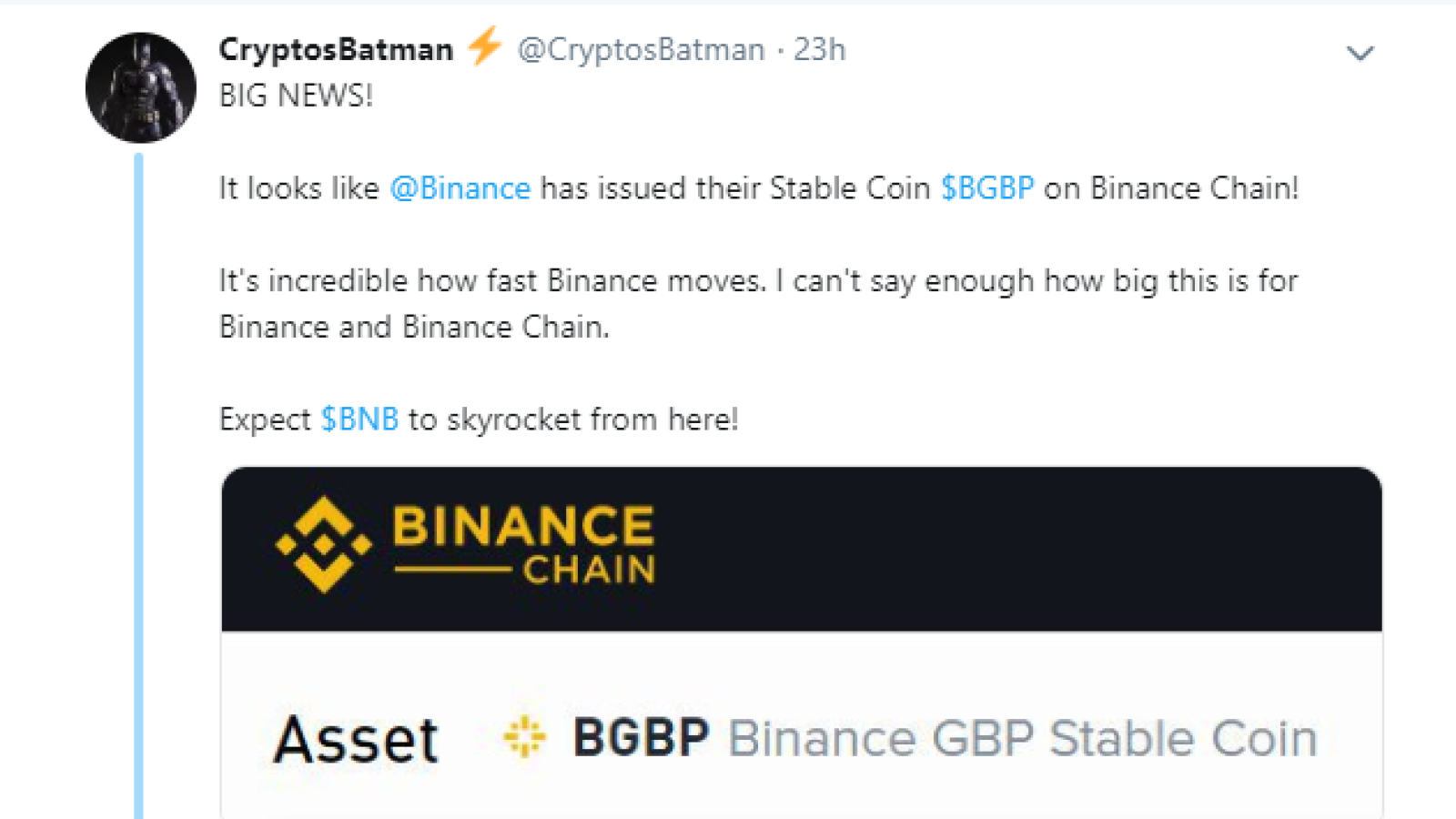 Besides, there are already several other USD-backed stablecoins out there – TrueUSD, USD Coin, Gemini Dollar, etc. One more is about to be launched by Binance soon – StableUSD, developed by the Stably startup.
Will the new coin be able to rival USDT?
Despite the recent legal issues of USDT and its emitter Tether Ltd in April, the recent Diar study shows that currently, the stablecoin is doing well and remains the dominant stablecoin in the market. Its use is especially strong in China and this country's crypto community is the main user base for it.
This was partly due to the fact that Tether began its launch on the Tron protocol and is soon due to begin doing the same on EOS.
Still, Binance is one of the few companies that has a major influence on the crypto the market. Should it create its own stablecoin and start promoting it the way they have been doing with BNB, it may become a worthy rival to Tether. Besides, GBP is the currency of one of the most stable economies in the world, following the US.
With its vast opportunities, Binance could ensure its new stable crypto asset has big liquidity, the same as BNB, which is used, for example, for Initial Exchange Offerings conducted on Binance LaunchPad quite often.