On Wednesday, June 12, Cardano (ADA) is demonstrating a nearly 13-percent rise, along with the majority of the top ten coins. Binance's CZ tweets that due to the BNB price rise, Binance DEX is lowering fees for users.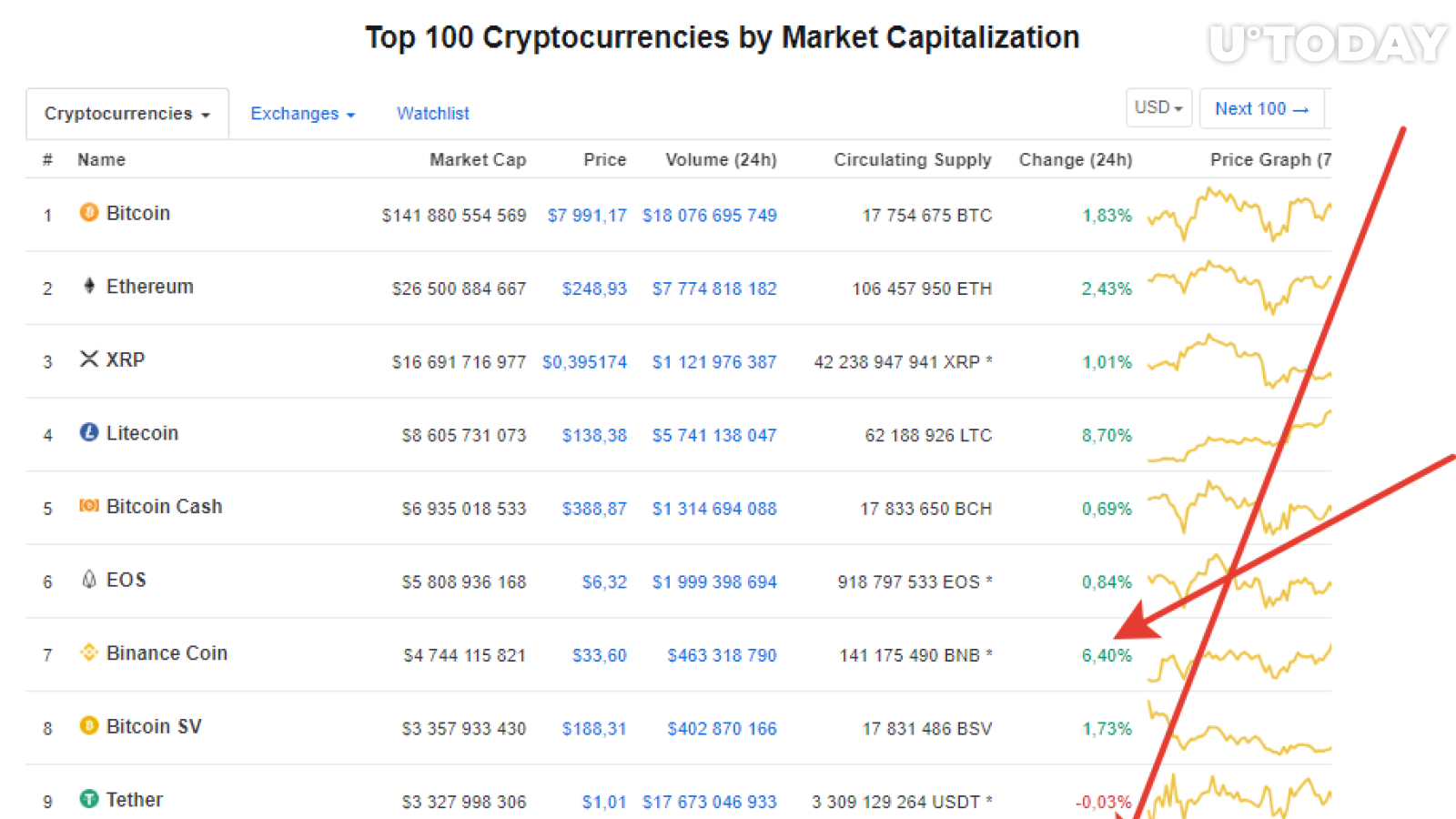 CoinMarketCap.com
ADA outperforms all top ten coins
The market leader at the moment is Cardano (ADA), demonstrating a rise of nearly 13 percent over the last 24 hours. This growth could have been due to yesterday's visit of the Cardano founder, Charles Hoskinson, to the Nikkei Global Digital Summit.
Apart from him, the event was attended by reps of SBI Ripple Asia, MoneyForward, Origami, etc. The subject of the discussion of the fintech platform leaders was complying of crypto with current regulations in various countries.
Yesterday Charles Hoskinson attended the Nikkei Global Digital Summit, together with representatives from SBI Ripple Asia, Origami and MoneyForward.Fintech leaders called for regulations to foster a cashless society. Read it here https://t.co/GHWXcFhGJz #Cardano #blockchain #IOHK

— Cardano Community (@Cardano) June 12, 2019
Binance DEX lowers its blockchain fees
Even though the second best-performing coin after Cardano at the time of writing is Litecoin (+8.70 percent) and Binance Coin comes third (+6.40 percent), Binance's CZ has tweeted that the recently launched DEX of the same name is bringing down fees for everyone working with Binance DEX and Binance Chain – validators, traders, etc.
On his Twitter account, the Binance CEO has explained it by the rise of BNB.
$BNB price went up, so @Binance_DEX fees adjust down. https://t.co/tbbXzYvibB

— CZ Binance (@cz_binance) June 12, 2019
Binance is about to launch its own stablecoin
Earlier, U.Today reported that Binance is in the process of testing the launch of its own stablecoin.
In an interview with Bloomberg, CZ said that the launch will take place within one or two months. Since there are enough stablecoins backed by the USD on the global market, Binance plans to roll out a coin pegged to the pound sterling (GBP).
Experts believe that in the long run it may become a major rival to Tether's USDT.