Cryptocurrency trader Luke Martin claims that experts are upping the ante for Litecoin, the early Bitcoin spin-off that has been gaining traction ahead of its upcoming halvening. He doesn't see the LTC price hitting $1,000 in the short-term, but "nothing is guaranteed."
Litecoin is doing so well Craig Wright will soon be claiming he's Charlie Lee.

— Alex Svanevik (@ASvanevik) June 11, 2019
Litecoin's wild rally
As reported by U.Today, Litecoin has recently reached its highest price since May as an aftermath of its already super-impressive rally in 2019.
The 50 percent reduction of the mining reward (the so-called halvening), which is expected to happen in August, undoubtedly serves as the major catalyst for the coin's consistent price gains.

With a market cap of $8.4 bln, LTC definitely stands from the crowd (just take a look at its weekly price chart).
Over the last 24 hours, LTC increased by 6.49 percent while the rest of the CoinMarketCap top 10 remains in the red along with the big daddy – Bitcoin.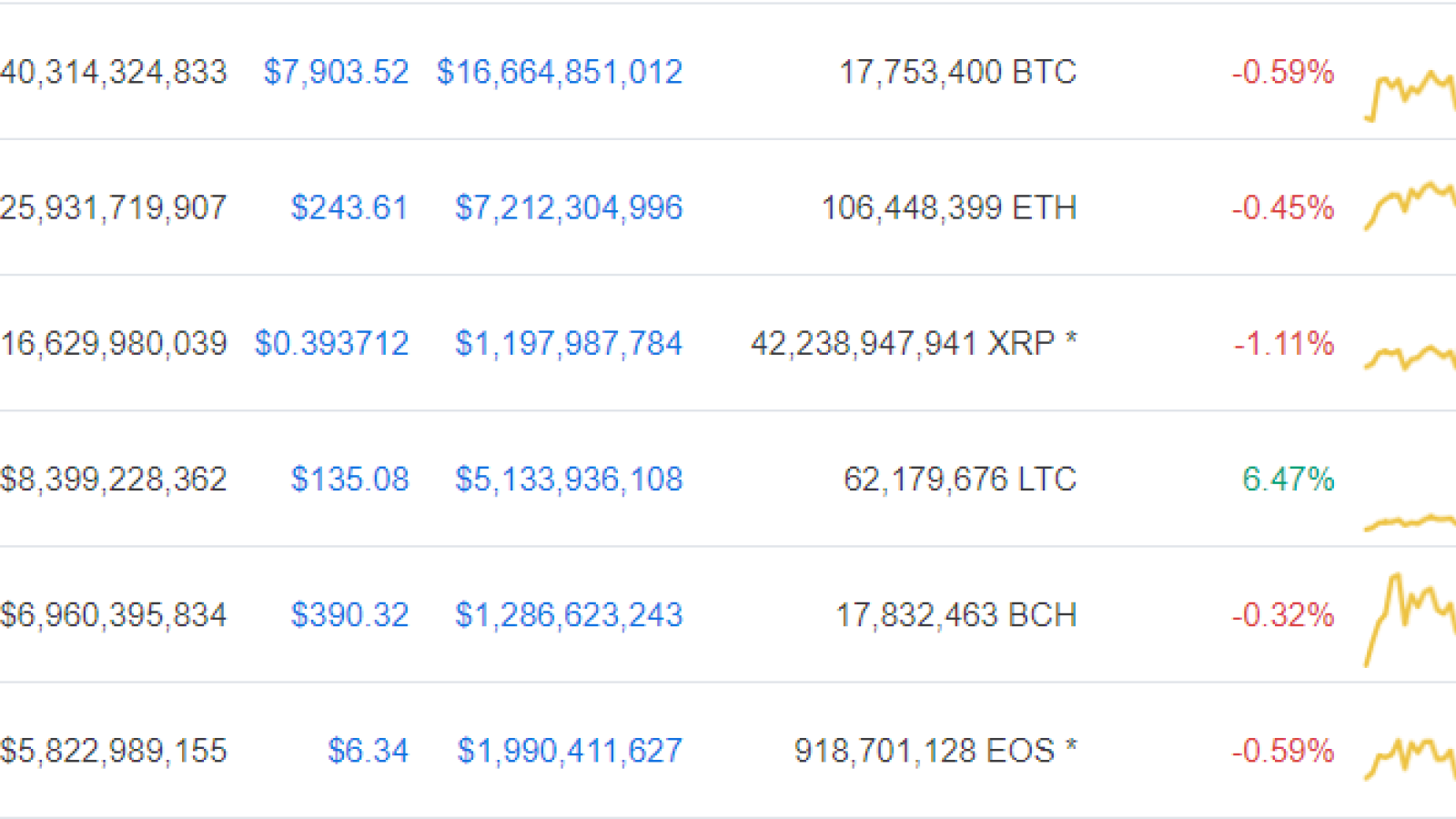 Polarizing numbers
Another Twitter influencer Crypto Dog that Litecoin could actually shed of its price gains price before the halvening event. This would be an opportunity to buy the dip since he believes that Litecoin is going "much much higher."

How high? Some experts are already mentioning the $1,000 figure. That seems like an absolutely crazy forecast if to consider that LTC's current ATH, which was recorded due to the bull market peak, is $313.

Notably, after the previous halving that took place on Aug. 26, 2015, the LTC/BTC price actually decreased by 50 percent.