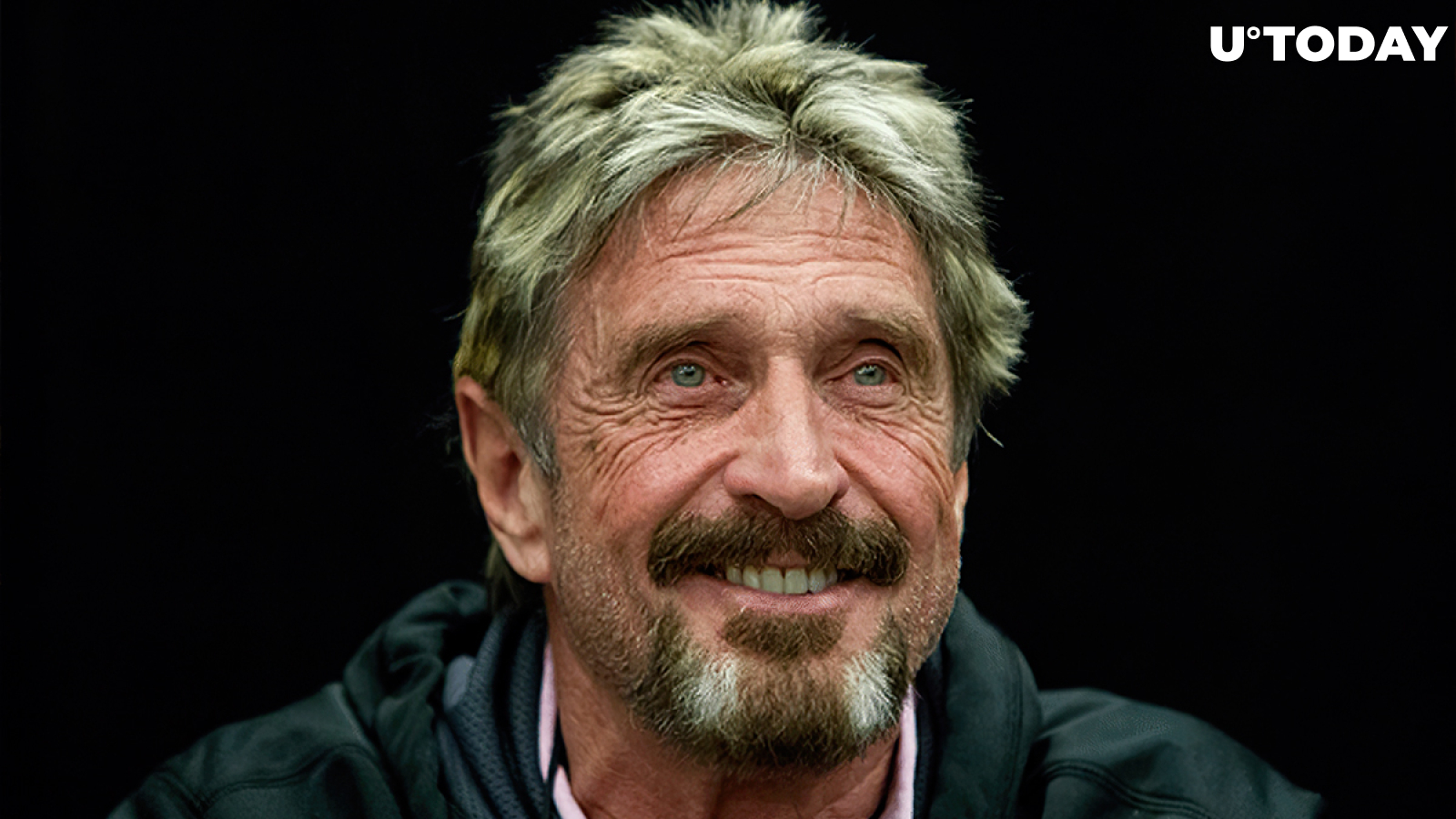 Cover image via www.facebook.com
The crypto baron and former 'Bitcoin preacher' John McAfee has taken to Twitter to share a new video where he is telling newbies in crypto how it works and why they may need it.
He also stated that XRP is worthless and claimed that MoneyGram does not use it.
Why being permissionless for crypto is important, as per McAfee
In the short video, the former Bitcoin supporter (one of the biggest ones in the industry in the past), addresses those who do not know anything about crypto but who would like to dip their toes in this nascent sphere.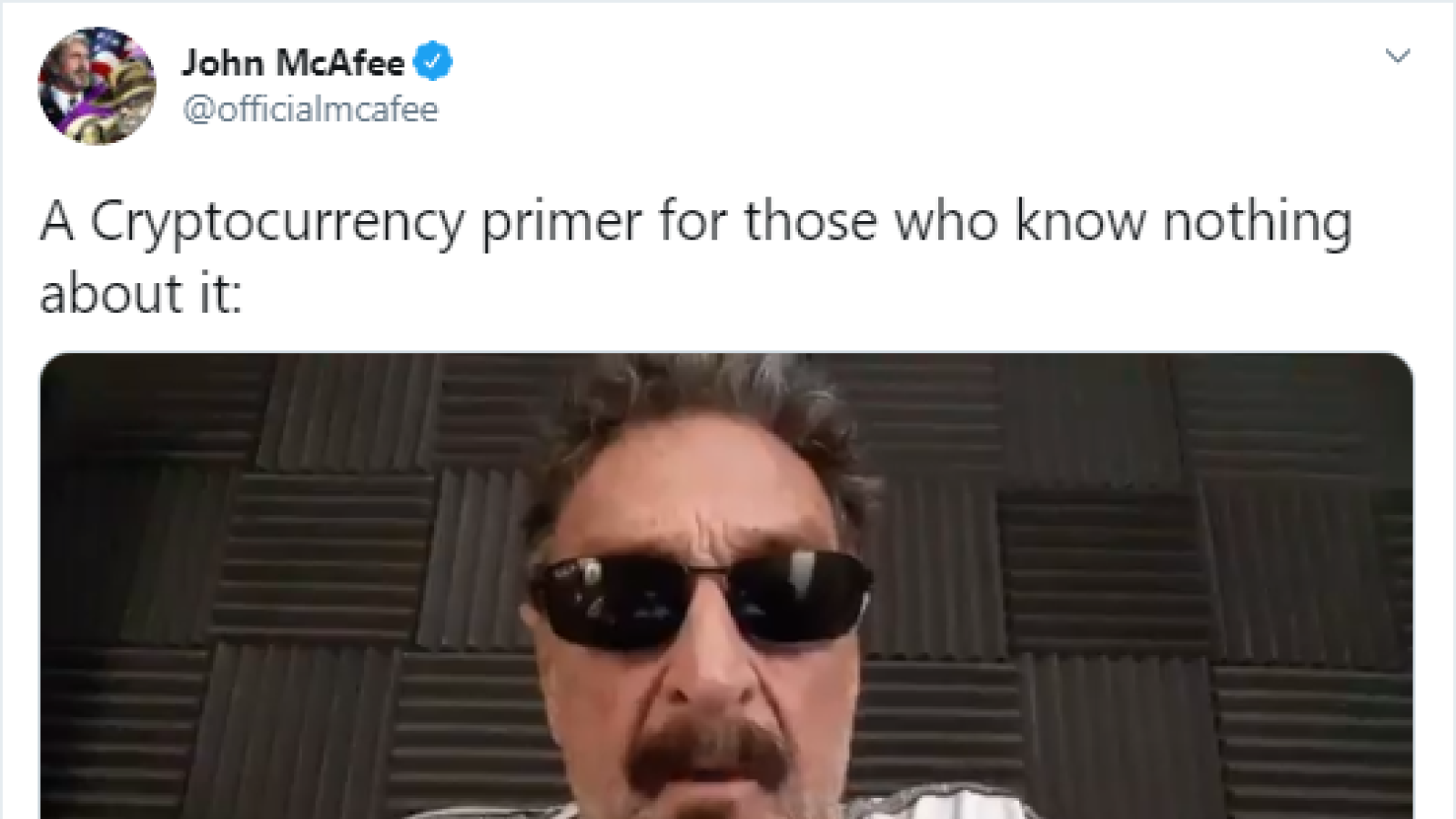 McAfee has emphasized that crypto can be used instead of fiat currencies. The main advantage, as he explained it, is that crypto is permissionless, unlike fiat money, therefore you do not need a bank's permission to send crypto as payment to any part of the globe.
McAfee bashes Ripple's XRP and MoneyGram
The second advantage over fiat, said McAfee, is that crypto is trustless. Here the crypto baron emphasized that you do not have to trust banks or any other centralized remittance company, such as MoneyGram.
It should be noted here, that MoneyGram is a major partner of the blockchain giant Ripple and uses its XRP coin in several ODL (On-Demand Liquidity) corridors for faster and cheaper payments. However, many in the community believe Ripple and its XRP to be heavily centralized, unlike Bitcoin.
However, when a user reminded McAfee that MoneyGram uses XRP, the crypto baron advised him to 'wake up'.
Answering a question about his attitude to XRP, McAfee tweeted: "Worthless".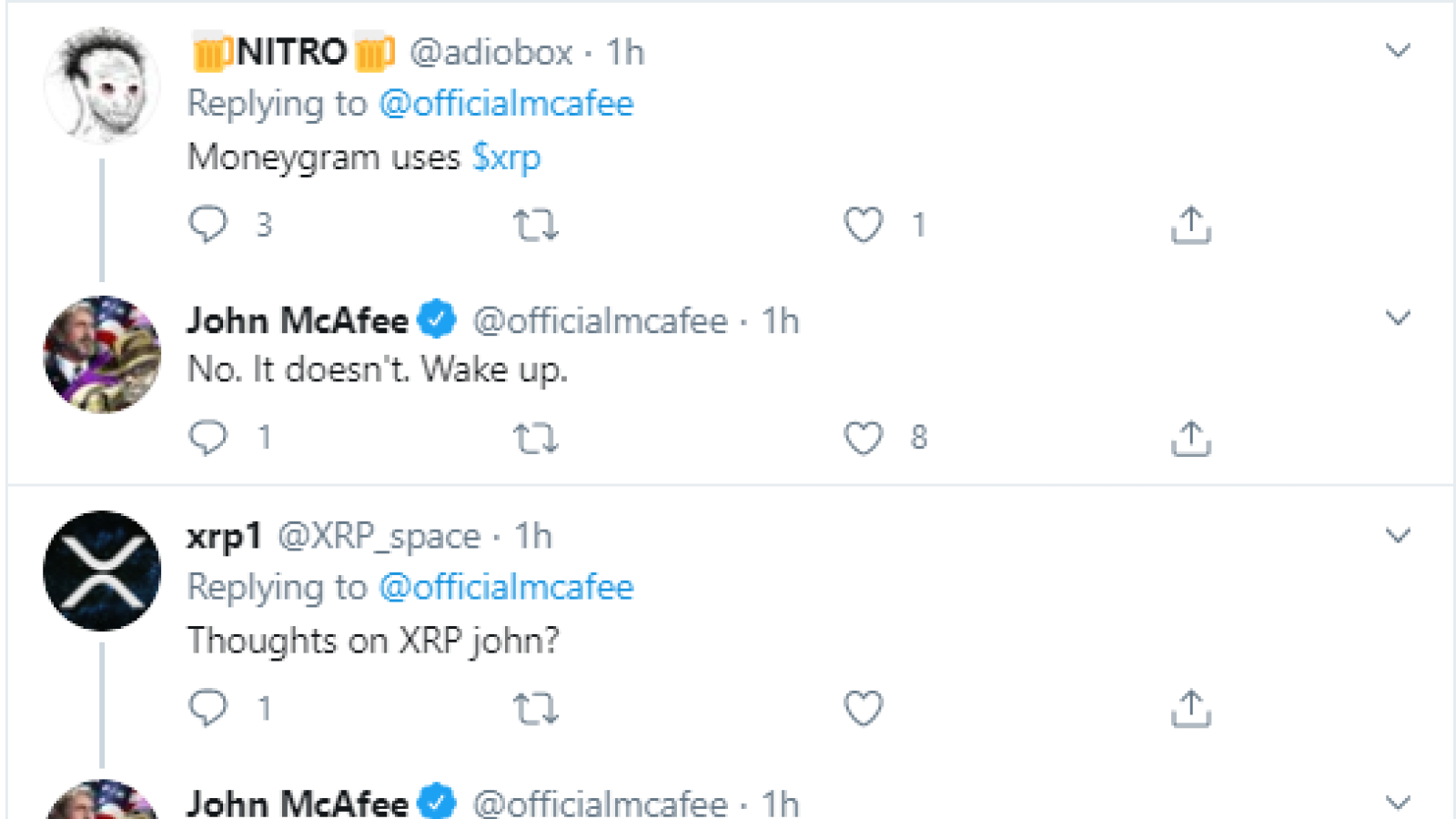 John McAfee uses crypto every day
In one of his earlier tweets, Mr. McAfee mentioned that he does not invest in cryptocurrencies but he uses them every day for regular purchases.
In particular, he prefers the stablecoin DAI and the privacy-centered coin Monero (XMR), which is often accepted on the darknet.
However, this does not stop John McAfee from using it, since he believes that criminals are the first to utilize any valuable technology and that they also use cars and phones, just like law-abiding people do.
He insists that the producers are not withdrawing phones or cars from the market just because criminals love them too.