What is SiaCoin?
SiaCoin is commonly known as the Airbnb of cloud storage. It allows renting unused hardware space to other users who, if permitted, are able to store their data on your computer. The Sia network ensures privacy by encrypting all the files that are stored on the host's hardware. Only the uploader is able to access the information with the help of a private key.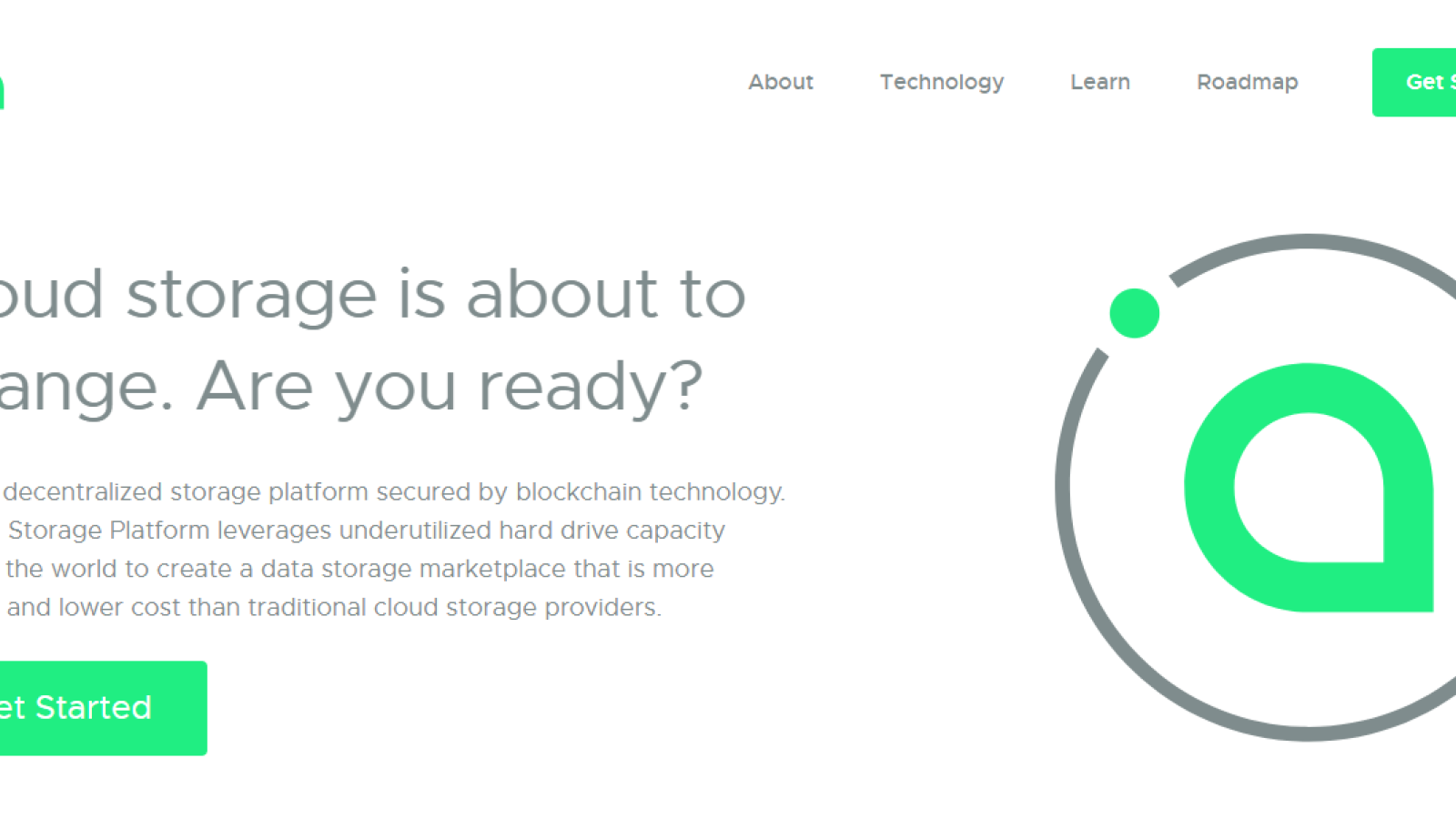 Unlike cloud services from such tech giants like Google and Amazon, SiaCoin puts emphasis on decentralization, so you are not obliged to rely on an individual company. Moreover, these mainstream cloud storage providers could get widely expensive, so SiaCoin is definitely a more affordable option.

So far, the network fails to offer a slew of features like Google Drive, Amazon S3 or Dropbox, but as more developers get on board, SiaCoin will get more advanced. Subsequently, price predictions for SiaCoin are also expected to improve.
SiaCoin price prediction 2018
It is currently the 41st largest cryptocurrency on the market with a market cap of around $235 mln. The SiaCoin price is currently at $0.0065, which is a bit underwhelming for investors. Nearly in one week, the cryptocurrency lost almost 22 percent of its value. Here's a table that vividly shows how the price of SiaCoin has changed over the past few months.
| | |
| --- | --- |
| Date | Price High ($) |
| May 08 | 0.027050 |
| Jun 08 | 0.018454 |
| Jul 08 | 0.011093 |
| Aug 08 | 0.007207 |
However, some pundits are certain that the coin has the potential to hit $1 as early as in 2018. While this may sound like an extremely bold SiaCoin price prediction, let's break down the reasons why investors might still want to bet on SiaCoin (SC).
A threat to incumbent data storing services. As mentioned above, the Sia network has plenty of potential to replace the likes of Dropbox due to its extremely low fees. Even John McAfee paid attention to SIA back in December 2018 calling it 'unique.' However, the infamous crypto enthusiasts were still iffy about the coin's investment potential.

SiaCoin usability. As the network expands, its native token's value is also expected to proportionally increase, which definitely fuels SiaCoin future price predictions.

Growing convertibility. SiaCoin has already been listed on the majority of big exchanges where it can be easily bought with other cryptocurrencies, including Bitcoin (BTC) and Ethereum (ETH). For example, the coin saw a 20 percent spike in price following the Binance listing in June.

Price stability. Despite some recent bearish trends that may negatively impact SiaCoin price prediction for 2018, the currency's overall performance instills confidence. It might have experienced significant volatility (as you can see on the graph below), but it's not so critical as compared to some other altcoins.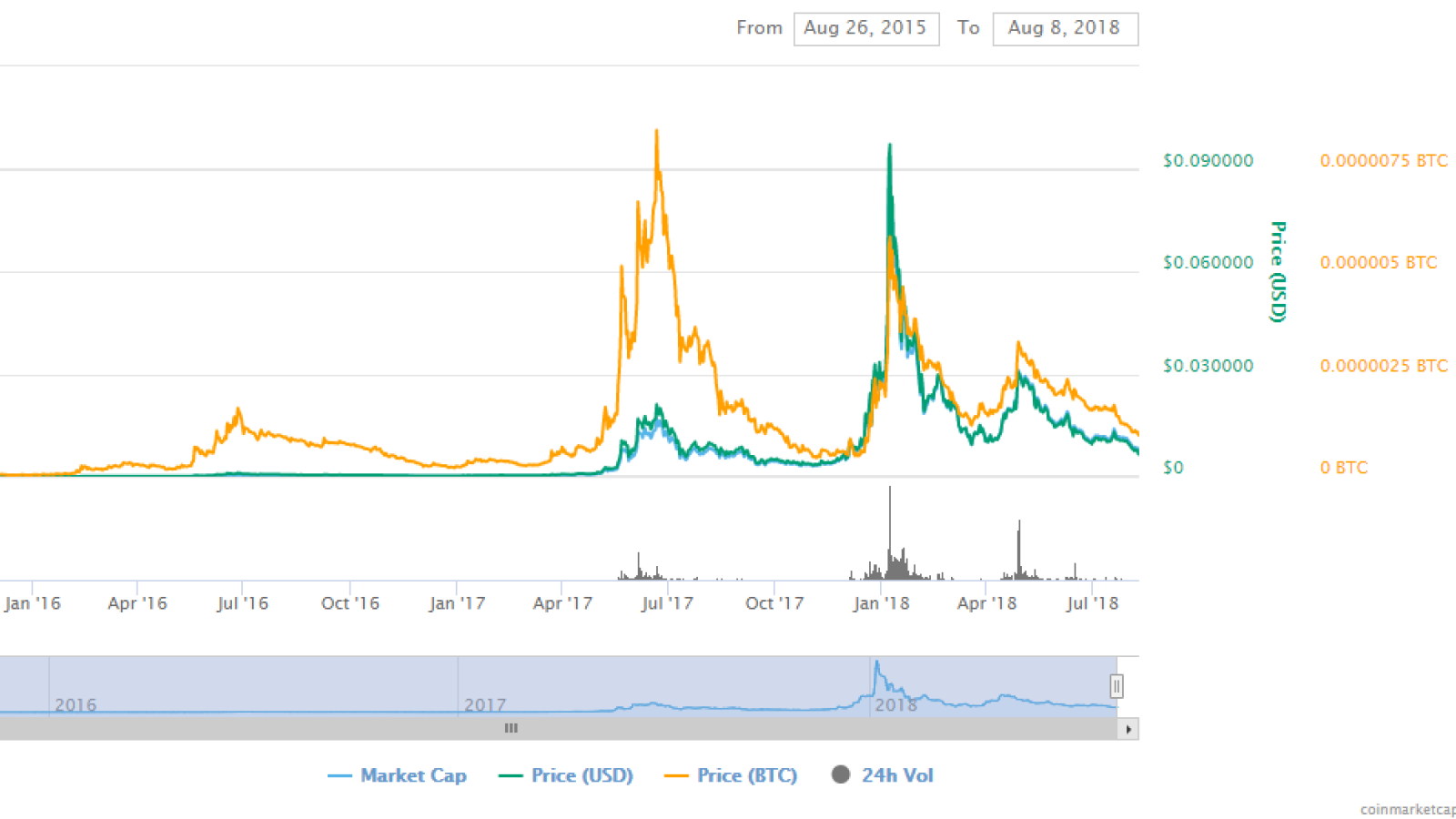 SiaCoin price prediction 2020
In order to make some adequate predictions for such an extended period, we have to take a look at SiaCoin roadmap for the upcoming years. With speed being one of the main issues, the company is going to reach the level of Amazon S3 as early as in 2018. Moreover, new data distribution features, which are currently in the pipeline, are going to be implemented. By 2020, the company is planning to become a big player on the cloud storage market elbowing out Amazon and other major competitors. So, can this inflate SiaCoin 2018 price predictions?
card
Of course, this roadmap sounds too ambitious, but if the team keeps working at the same pace, it may reach some of its development goals, which will subsequently push the SiaCoin price further. While facing such heavyweights as Amazon and Google may be tough, SiaCoin barely has any competition on the distributed storage market apart from Storj, so this project has pretty good timing. In fact, Storj utilizes a rather similar technology, but its hefty price tag (on par with the aforementioned mainstream cloud services) will definitely be a turn-off when there is a much cheaper alternative.

However, one cannot make a SiaCoin price prediction for 2020 while isolating it from the whole crypto market. As mentioned above, you need Bitcoin, Ethereum or any other big altcoin to buy SiaCoin. Since the majority of altcoins usually reflect Bitcoin's bullish/bearish trends, the king of crypto and the cryptocurrency industry as a whole will have an enormous impact on the future price of SiaCoin. Taking into account the possibility of mainstream crypto adoption in the nearest future, SiaCoin price predictions 2025 may look completely different.
SiaCoin mining profitability
Back in June, SiaCoin appeared in the headlines because of hackers who gained access to thousands of computers in Chinese cafes in order to mine this currency. Remarkably enough, these shenanigans conveniently coincided with a gargantuan 400 percent spike in SiaCoin price – it went from $0.002 to $0.01 in just two months. Of course, nobody could foresee it in SiaCoin price predictions 2017.

Just like Bitcoin or Ethereum, you can also earn SiaCoin by mining it with the help of special hardware. However, David Vorick, the leading developer behind SiaCoin, is pretty skeptical about the profitability of mining claiming that manufacturers are the only ones who profit off expensive ASIC mining chips. Furthermore, he claims that there are secret ASICs that are not revealed to the general public. It's worth mentioning that Vorick has his own mining company Obelisk that is threatened such a near-monopoly like Bitmain.