Storj is one use of Blockchain that has garnered a bit of attention for its use-case, but how has the cloud storage disruption ICO fared since raising $30 mln?
Being founded in 2014, Storj has become one of the first Blockchain-based projects on the P2P protocol for secure cloud storage. Its ICO organized in May 2017, has successfully ended by reaching the hard cap of $30 mln. The value of the proprietary STORJ token has grown two-fold, and the daily token turnover continues rising.
Despite the fact that some of the team's plans haven't been realized yet, Storj holds appeal to the target audience: thousands of people worldwide reap benefits from this platform. Let's trace the history of its development from the moment of official ICO to the current moment.
The main ideas behind Storj
Storj shakes the organization of cloud storage to its core serving as an open-source, decentralized file storage environment. The fundamental technologies underlying Storj are encryption, file sharding and hash table on Blockchain to organize file storage in a peer-to-peer network. The main aim of developers is to provide rock-solid security of cloud storage without breaking user's bank.
Project creators have taken off the beaten track to solve the problems of traditional file storage systems like Dropbox and Google Drive:
harsh limits of data storage;

unexpected outages and poor bandwidth restricting the access to user files;

privacy issues – the company that stores user's files can access them.
To deal with these problems, Storj implements P2P network and establishes a redundant and safe storage of files with the help of decentralized distribution of assets.
STORJ Token: then and now
The token sale was held in May 19-25th, 2017 and ended with reaching the crowdfunding goal of $30 mln. 500 mln tokens (25%) were sold at the rate one STORJ = $0.5. Today one STORJ equals $1.04709.
Contributors managed to receive minor returns since ICO. The initial token price has grown twofold, and it gained value towards ETH and BTC:
2.09x – USD

0.62x – ETH

0.59x – BTC
Daily STORJ token turnover is $12,995,300.
About STORJ Team
Storj is a US-based team that includes about 30 members (opposed to 18 at the beginning of its history) and was founded by Shawn Wilkinson and John Quinn. Recently, the former Docker CEO Ben Golub has joined the company as a new Executive Chairman to kick things off and promote further growth. Since Storj is an open-source platform, it's being steadily improved and developed by tens of users from GitHub and other third-party contributors. Besides, farmers from all over the world share their hard disk space, which allows for network growth with minimal overhead.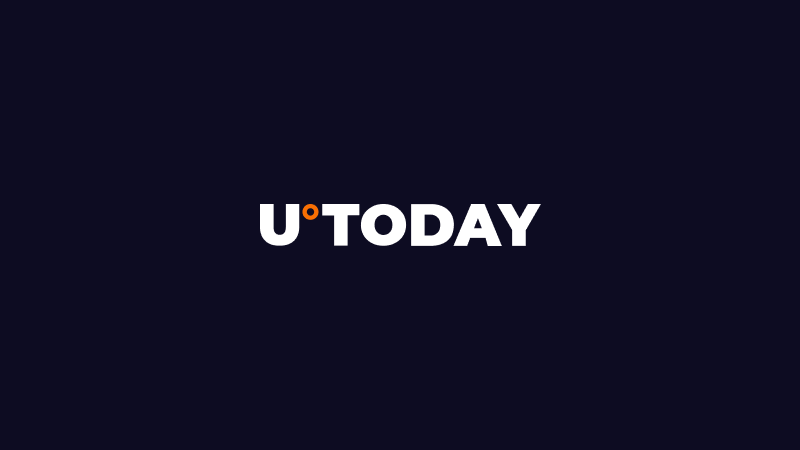 In the presentation published in November 2017, Storj team has provided a roadmap with the plans for the nearest future, as well as more long-term goals. Let's check which of them were implemented:After the main token sale, the project has been evolving at a moderate rate. Today, the number of users and farmers must have slightly increased, though there are no statistics concerning the current amount of API users. In March 2018, the farmers shared 150,000 nodes in more than 200 countries and territories.
· Automated Farmer Payouts– the payouts aren't instant yet and are distributed on a monthly basis.
· Streaming– not introduced yet.
· CDN– not introduced yet.
· Multiple bridges– not implemented yet.
· Private cloud FTP service– was introduced.
· Improvement of business formula– today, it's pretty simple: the users rent storage space paying for bandwidth to farmers providing hard disk space.
· Farmer score displayed in Storj Share– launched in March 2018. The new algorithms of farmer ranking and node reputation were introduced. Farmer reputation is shown in Storj API.
· Better resource management– recently, Exchange Reports were introduced to check whether file transfer was successful or failed. That helps for ranking farmers and the facilities provided by them.
· NAT Traversal– was introduced recently.
Shifting from Bitcoin to Ethereum Blockchain was a step in the right direction: it allowed for better transparency and reliability of operations. The team is also going to offer better mobile device support, basic and extended user permissions and dynamic scaling.
What Storj offers to solve the problems of cloud storage security?
The main technology that made Storj stand out from the crowd is file sharing: this is a zero-knowledge cloud platform that distributes data over multiple storage nodes and doesn't let node owner see neither the file nor the file type. Reed-Solomon erasure encoding breaks the files into shards (a file can be re-created from only half of its shards) that can be stored across multiple nodes and be additionally backed up on other nodes.
What drives the development of the platform is not team's effort, but rather collective farming: thousands of contributors from all over the world share their hard-drive space for reward in STORJ tokens. Theoretically, this approach can make Storj one of world's biggest storage platform without even maintaining a data center. However, it's unlikely to outperform the industry giants like Amazon Cloud– industrial servers and data centers are simply more redundant and advanced than storage environment provided by individual users.
Bottom line
After the ICO, Storj has experienced a slow growth, though it has the potential for development, which is proved by the fact that it earned endorsement from online digest creators. It has been enlisted in the Top 10 Hot Storage Startups, labeled as a 100% malware-free solution by Softpedia, and included in the list of '10 cryptocurrency startups to watch in 2018' by Tech Startups.
Apparently, Storj is behind the time when it comes to implementation of new technologies they promised to leverage. Probably, project creators need to reinvent their business model and change the strategy of development. Even an open-source project cannot evolve with the effort from third-party contributors only: the official dev team should be extended to boost the speed of technology elaboration. What the platform lacks for sharpening its competitive edge is strategic partnerships that would attract potential customers and provide creators with expertise.