A unique and potent crypto asset, Ripple has survived through the recent long bearish period, even though its price fell. It continues its hit-and-miss competition with Ethereum for the second place in the chart of top crypto coins. Traders put hopes in Ripple, but its future is hard to predict: there are so many factors to be taken into account!
What will drive Ripple price growth this year, and is it possible for XRP to reach $1, $5, or $10? Let's explore detailed insight into technical and financial analysis.
Ripple is still potent?
Ripple was made to exchange money anywhere all over the globe in a jiffy. It is one of the quickest cryptographic forms of money with regards to exchange time. The exchange is made with XRP tokens – fiat money is converted into crypto and back to be quickly exchanged. Due to its proprietary consensus algorithm, a financial operation takes 4 seconds – it's the quickest way to convert currency!
Why is Ripple technically advanced and outperforms many other crypto assets? The commission for Ripple exchanges is considerably less when compared with the typical exchanges performed through banks ($0.00001 only). This is one of the primary reasons for XRP to grow its traction – banks are interested in cutting operational costs and reducing operational time.
Ripple's unbeatable advantages include:
Fast transactions that take up to 4 seconds.

Proper resistance to hacking and downtime.

Extremely low transaction fees.

Possibility to exchange ANY fiat currency or asset (oil, gold) with the same commissions.

Since the blockchain is managed by Ripple Labs, an official company, it's created to be used by banks and is not as strictly regulated as some other cryptocurrencies.

Ripple has established a partnership with a large number of banks, including Axis Bank, Union Credit, UBS, Santander, and others. There's the whole gamut of serious investors.
Ripple price forecast 2019 from a technical standpoint
There are many websites that provide Ripple predictions based on technical analysis of charts, XRP price performance, and overall crypto market trends. What do they say?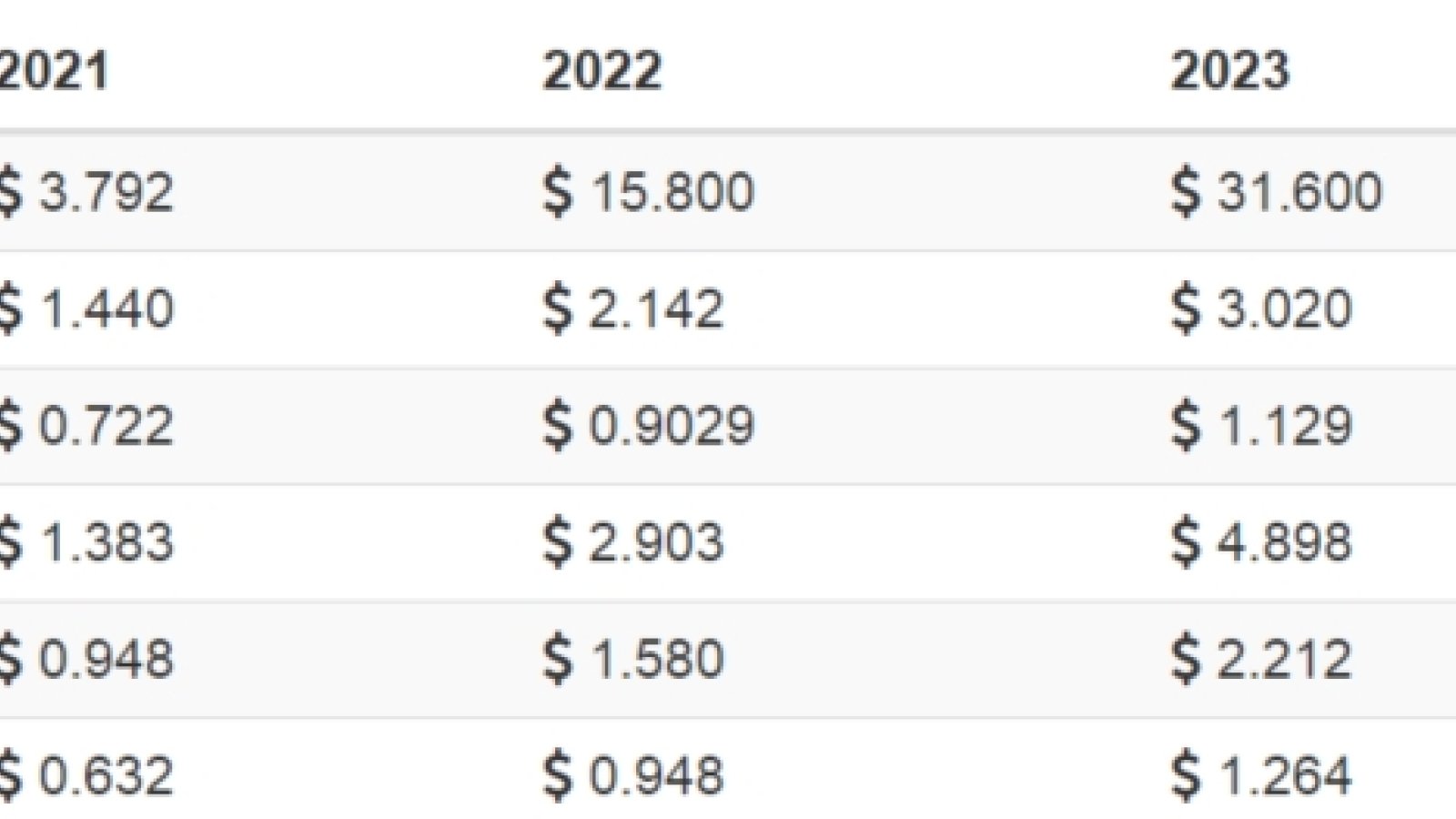 Lots of websites state that XRP's value won't be higher than $1. For example, Wallet Investor's forecast for 2019 is $0.05. DigitalCoin predicts XRP price of $0.62 by the end of 2019. Such websites as FXStreet and express.co.uk posted forecasts claiming XRP is to be worth $3-$5 in 2019.
Whom to believe? How come unbiased technical forecasts appear to be so different?
Practice shows that trusting technical analyses is no good – you should make your own decisions based on personal experience and knowledge.
Thus, we go on.
What do experts say?
In 2018, people believed that Ripple could have made it to $500 thanks to the release of xRapid technology, which would enable Ripple to make cross-border payments. However, a great breakout didn't happen – XRP was suppressed by a huge bearish wave that covered the entire crypto market.
Here's what Brad Garlinghouse (Ripple's CEO) said in one of his interviews:
I've publicly stated that by the end of this year I have confidence that major banks will use xRapid as a liquidity tool, this calendar year. By the end of next year [2019], I would certainly hope we would see in the order of magnitude of dozens.
Many crypto pundits believe in Ripple's potential. They have the following opinions:
| | |
| --- | --- |
| Expert | Opinion |
| Roman Guelfi-Gibbs (Pinnacle Brilliance Systems Inc.): | Ripple has more potential to make a jump in 2019. As the market implement more projects based on Ripple, it will outperform Ethereum. In 2018, it was too early for Ripple to reign, now is the right time. |
| Shidan Gouran (Global Blockchain Technologies): | Ripple wasn't likely to outperform Bitcoin and Ethereum due to three reasons. First, is its low market cap. Second, Ripple isn't suited for everyday purchases. Thirdly, Ripple isn't bought with fiat money - ETH or BTC is required for that. Thus, the demand for ETH and BTC will only continue growing. |
| John-Paul McCaffrey (Long Island University): | Even though there's no fiat exchange for Ripple, that might change soon. |
| Samson Williams ( SeedUps): | Ripple is the product of banks, and we will witness its bump after the 2018 recession. |
Even though no one gives exact price predictions, a lot of experts are sure that Ripple has only started its way to the top – it will explode the market.
What will drive Ripple's growth in 2019?
One of the main proofs of Ripple's success is its listing on major crypto exchanges. Recently, Ripple was accused of paying its way to Coinbase, but Ripple Labs representatives deny this fact. In 2018, XRP grew by 200% – it was the results of creators and the community's efforts. In 2019, the scenario might repeat. What will boost Ripple price growth?
2019 is the year of massive adoption. According to Brad Garlinghouse, this year will be ideal for the massive adoption of crypto assets, and the number of crypto exchanges working with Ripple will only increase. For example, Bitrue was one of the latest crypto exchanges to add Ripple. Kraken has also introduced the XRP/BCH trading option. New trading pairs mean higher liquidity.

Growing interest from banks is the main driver of Ripple's future success. Many Japanese banks are interested in working with Ripple, and the attention to the blockchain continues growing. That might trigger XRP price growth.

Ripple's gaining more trust. According to surveys, traders don't doubt XRP might deliver the biggest returns in 2019. Even though its market cap is far from Bitcoin's, it will conquer the place of the market leader in terms of popularity.

New partnerships are around the corner. International banks aren't the only organizations supporting Ripple. It will also soon partner with R3's Corda Network where XRP will be leveraged – that will bring Ripple 280+ new partners, among which a few central banks should be mentioned. SBI Holdings wants to completely change the Japanese financial sphere in 5 years, and Ripple is here to help with that.
.@PNCBank has joined the 100+ financial institutions on RippleNet. It's one of the first major U.S. banks to use #blockchain tech to streamline payments into and out of the country. https://t.co/nckQaup9vZ

— Ripple (@Ripple) September 19, 2018
Western Union is interested in working with Ripple. Collaboration with the world's leading international exchange company is very promising!

Ripple introduction to the Middle East market. In Dubai and places nearby, there's a high demand for cross-border payments, and Ripple might provide the platform and fuel for such operations. It's the market niche that hasn't been occupied yet.

New suite of products called RippleNet will include xRapid, xVia, the InterLedger Protocol and xCurrent. They will help Ripple stand out from the crowd of competitors and stay ahead of the race.
There's a huge amount of factors that contribute to XRP price growth – it's only a question of time. As long as the big plans are being fulfilled, we can expect Ripple to gain momentum and soar to the sky. All in all, it might be not as decentralized and anonymous as some other cryptocurrencies, but it boasts institutional stability and support from major market players. Isn't that enough?
Peering into the #blockchain crystal ball at #SwellbyRipple offers important perspective as we head into the new year. @kahinavandyke, @AmyRadin, @tolushola and @BenBrabyn talk innovation, regulation and real-world application in global payments. https://t.co/JigLE3r8EX pic.twitter.com/Ob8nsegBb7

— Ripple (@Ripple) January 17, 2019
So, how much will XRP be by the end of 2019?
There has been a lot of speculation upon the Ripple price recently. Some claim it will be $100 or even $500 in the nearest future, but that's no more than empty talk – we have already discussed the real possibilities of XRP price growth. Even an XRP price of $10 is a hard achievement.
Short-term perspective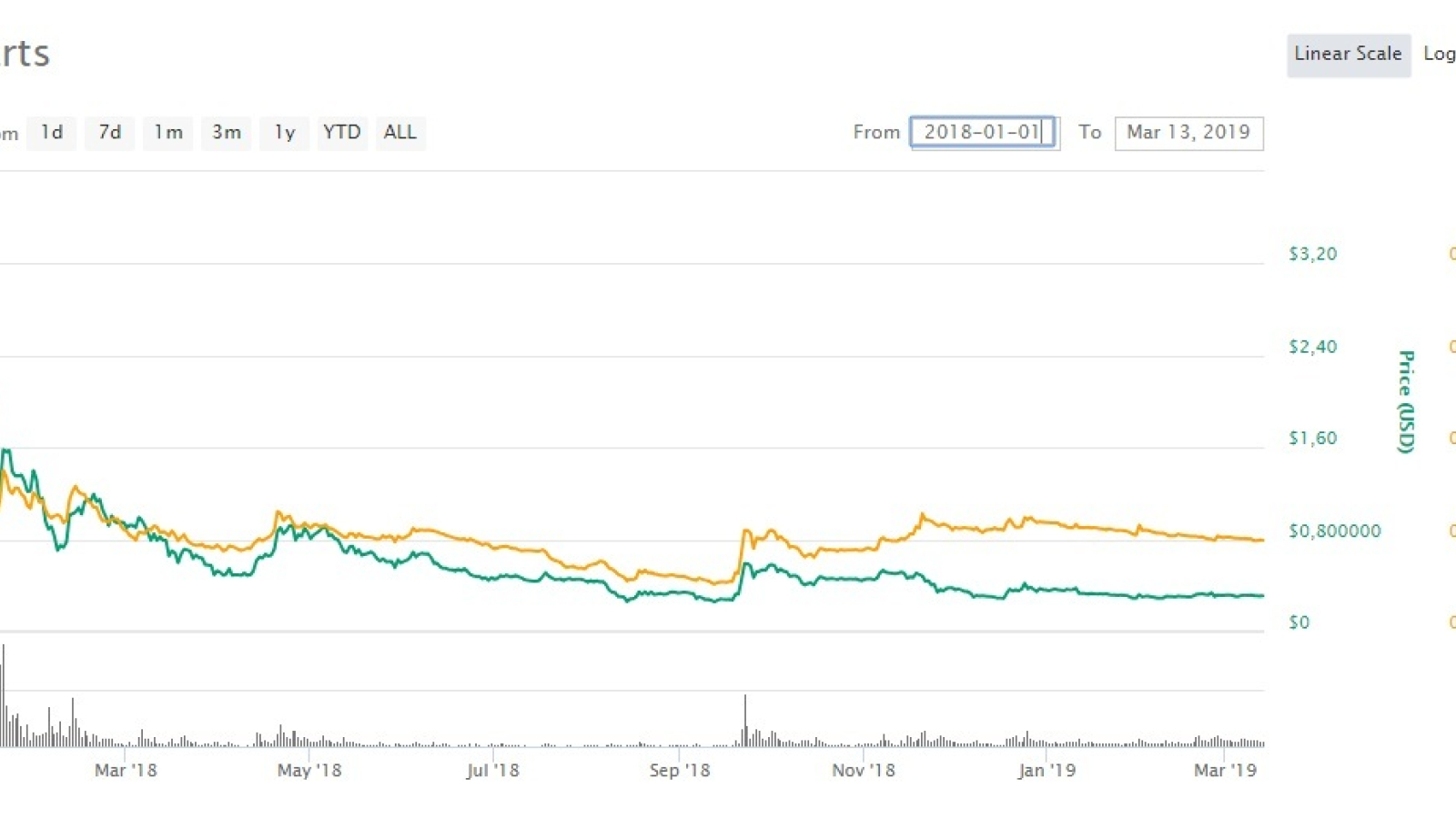 The chart shows the XRP price during the last months. We can observe two falling wedges that precede a breakout defined by where those were formed. The first wedge took 256 days and raised the prices by 192% from $0.26 to $0.86. The second wedge has been lasting for over 150 days already, and a breakout might occur any time. But now, Ripple's value continues moving sideways.
If we witness a breakout, there are two possible scenarios: either XRP reaches $0.57, or gets up to $0.80.
What's the problem for Ripple to reach $1? Unfortunately, despite serious work done to promote Ripple, the crypto market dictates its own conditions. Ripple market cap stays at around $12 bln, and with the current circulating amount of XRP, the price of $0.30 – $0.40 is justified.
Will Ripple reach $10 this year?
Many crypto experts say that Ripple should overcome the $0.40 – $0.50 resistance level to break the vicious circle and grow to $1. Will it happen in Q1 2019? Not likely – there are no factors for that (at least, on the market).
However, as soon as institutional investors start pumping money into Ripple blockchain, things might change for the better. We can expect the XRP price to be:
Around $1-2 during Q2 2019

Around $3-5 during Q3 2019

Around $5-10 during Q4 2019 (it's an ideal scenario)
What hinders Ripple development?
The Ripple blockchain isn't devoid of disadvantages – there are some things that repel potential buyers, for example:
Ripple is a highly centralized currency that's controlled by Ripple Labs. Besides, 61% of XRP's reserve belongs to the company. That hurts liquidity, and some traders accuse Ripple Labs of controlling the market.

Ripple cannot be bought with fiat currency – ETH or BTC are required for that. Since other cryptocurrencies are involved in the trading process, Ripple competitors remain the main beneficiaries.

Ripple is designed for banks mostly. It cannot be used to make online purchases, and it's not the most convenient cryptocurrency for trading. Lack of versatility hurts the coin – it should only rely on corporate users.

The cryptocurrency market is in the cool off period. The golden days of ICOs have gone away – we cannot see such a massive investment fever. Traders started making wiser decisions; they aren't eager to take high risks anymore. Although Ripple is a very interesting cryptocurrency, it only takes place in an investment portfolio and doesn't serve any practical purpose for individual investors. Besides, it has been stagnant during recent months, so it holds low appeal for crypto enthusiasts.
The cryptocurrency market needs a proper shake for XRP's price to make any considerable movements.
Bottom line
If we observe all kinds of XRP price predictions, it becomes clear that technical analysis is too pessimistic. It's possible for Ripple to break resistance levels and, probably, beat the previous $3.65 price record as soon as xRapid is fully implemented. Investors and partners might also contribute to huge Ripple growth, but it will take longer than a year. At the moment, even a $5 XRP price prediction seems to be somewhat fantastic.
Disclaimer: The opinion expressed here is not investment advice – it is provided for informational purposes only. It does not necessarily reflect the opinion of U.Today. Every investment and all trading involves risk, so you should always perform your own research prior to making decisions. We do not recommend investing money you cannot afford to lose.