Although Bitcoin and Ethereum are still at the top of popularity, mining these cryptocurrencies is an unbearable challenge – even mining pools aren't efficient due to the difficulty of mathematical problems. However, it doesn't mean you can despair, there's a wide range of altcoins that are still possible to earn, including Monero. Want to try? Then you will need an efficient Monero mining rig. This guide is here to teach you how to build a Monero mining rig without making enormous investments.
Why Monero?
With such a huge variety of cryptocurrencies around, why do you need to choose Monero? This currency was introduced in 2014, and raised in popularity in 2017 – now it's the thirteenth most capitalized coin. Although it's prone to price fluctuations like other coins, Monero is still considered to be a great investment because it's technologically more advanced than Bitcoin. The peculiarity of Monero is the increased anonymity of transactions, for which the users love the cryptocurrency, but the authorities don't. The issue of the coin is not limited, mining will be limited only to a decrease in the reward for the mined block. Cryptocurrency uses the principle of proof-of-work.
It has a cryptonight algorithm and is perfect for mining on AMD GPUS, as well as Nvidia units. All you need is to create a wallet, build Monero mining rig, and start the process– there are no hidden pitfalls.
How to select the best Monero mining rig?
When searching Monero mining rig for sale, you need to figure out which rig will be more profitable. Take into consideration everything starting from its price and hash rate, and finishing by warranty service life and user reviews. Here are five factors that influence profitability:
Cost of hardware (how much do you need to invest in devices).

Electricity cost (power consumption and average sum in your monthly electricity bills).

Hash rate (how quickly does your hardware mine).

Mining pool fee (how much will you pay to the mining rig helping you).
All of that influences the final profit you get.
What a mining Monero rig consists of?
You don't need to purchase a ready construction– they are expensive and not always tailored to mining some certain cryptocurrency. Why not building Monero mining rig on your own instead? You can tailor the composition to your budget and requirements, and it is a great experience for boosting your technical skills.
What exactly should your Monero mining hardware kit include? Even a cheap Monero mining rig consists of many different important parts, such as CPU, GPU, fans, frame, power supply unit, and power buttons. Let's discuss them one by one.
Choosing essentials: CPU
Theoretically, you can try mining using your personal computer, but it's not efficient at all considering the difficulty of mathematical operations. However, some advanced CPUs designed for mining were used as Monero mining hardware 2017, and may still bring you some profit.
We would recommend trying The AMD Opteron 6272: it has a hash rate of 415 H/s and costs as low as $50 consuming about 200 W per chip. Alternatively, you may try The AMD FX380. Although it's twice more expensive than the previous option and consumes around 300 Watt, the efficiency of mining justifies it.
Ready to invest heavier? Then it's time to opt for really profitable solutions.
GPU – optimal choice for solo and pools
Today, most miners assemble rigs with 6 GPUs for reaching maximum mining profit. If you want to create the best mining rig for Monero, buy a few units. Which ones are the best? Your choice should be based on your budget since the market offers a wide range of solutions with optimal price/quality ratio.
XFX R9 295X2 model will cost you $500-650 and reach the hash rate of 1800 H/s with a power consumption of 500 Watt. Too expensive? Opt for The Radeon HD 7990: it costs around $400 and has the hash rate of 1120 H/s consuming 375 Watts of power. The AMD Rx 480 is the budget pick – it costs as low as $200 and has the hash rate of 700 H/s consuming 150 Watt. You will definitely need a few of those.
Radeon RX Vega 56 and 64 are among the most efficient GPUs for mining. Costing $750–$800 and $850–$1,200 correspondingly, they provide the hash rate of 1,750 H/s – 2,000 H/s and 1,900 H/s – 2,200 H/s, which is very high. Power consumption is 165-220 Watt only, which makes it a very cost-efficient solution! Another super-pricey and the super-efficient option are GeForce GTX 1080 Ti. It costs $900-1,150 and reaches the hash rate of 750-1000 H/s consuming as low as 110-150 Watt.
This Monero mining hardware comparison table will help you to make an informed decision:
| | | | | | |
| --- | --- | --- | --- | --- | --- |
| | XFX R9 295X2 | Radeon HD 7990 | AMD Rx 480/580 | Radeon RX Vega 64 | GeForce GTX 1080 Ti |
| Price | $500-650 | $400 | $200 | $850-1200 | $900-1150 |
| Hash Rate | 1800 H/s | 1120 H/s | 700 H/s | 1900-2200 H/s | 750-1000 H/s |
| Power Consumption | 500 Wt | 375 Wt | 150/185 Wt | 165-220 Wt | 110-150 Wt |
Can you use an ASIC Miner?
That may seem to be the best hardware for mining Monero. Being made specifically for mining in modern conditions, ASIC Miners are 100.000 times more efficient than CPU units! However, Monero creators make cryptonight algorithm ASIC resistant. In addition, each update of the Monero blockchain makes any attempts to connect ASIC useless. So even though Antminers are considered to be the best Monero mining hardware, unfortunately, these will not bring you profit in XMR.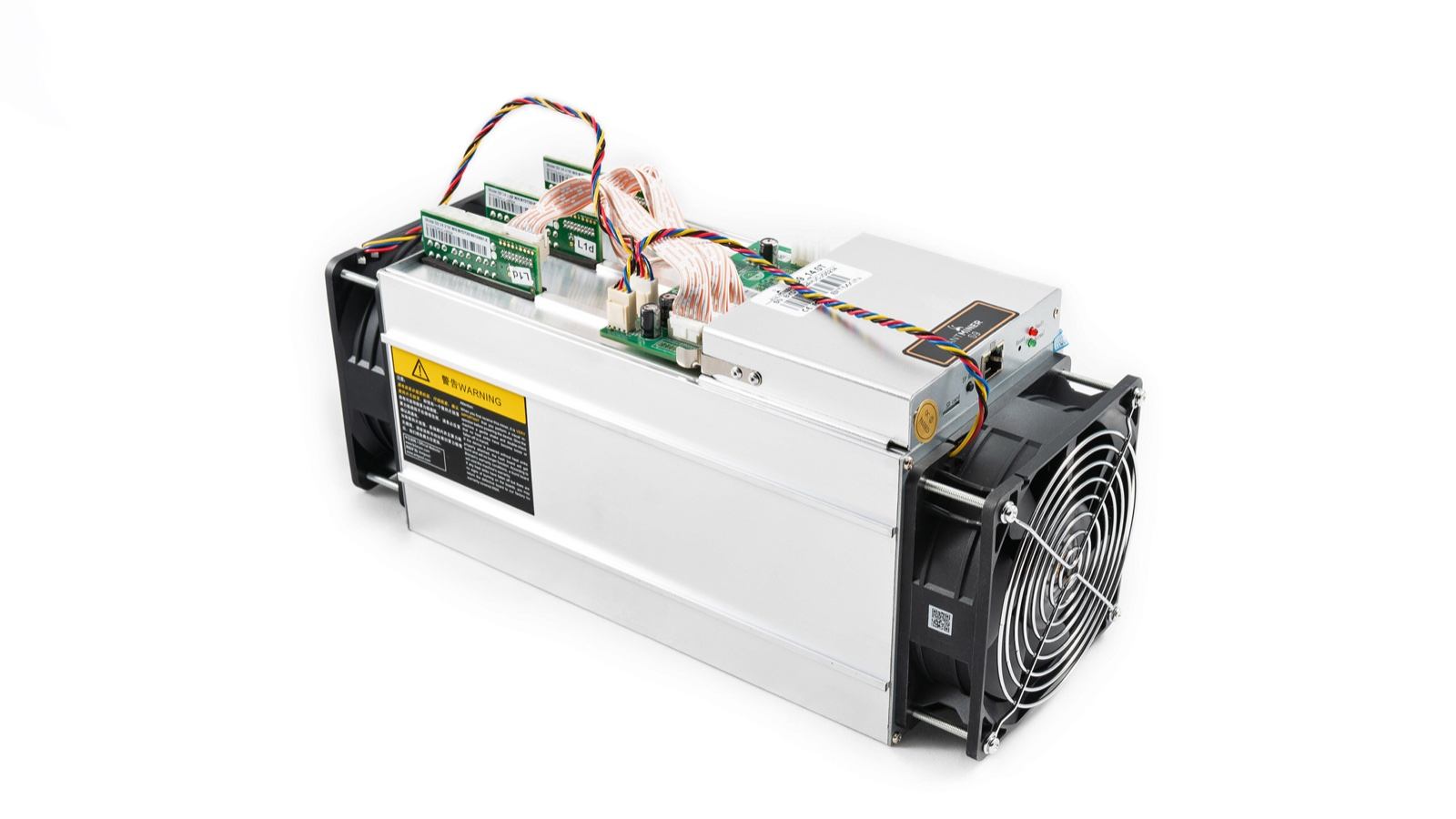 What else?
Is there anything else you need for building a Monero mining rig?
First and foremost, you need the rig itself: this is a metal frame where you will fix the equipment. Ready rigs are sold in specialized stores, but you can easily find one on forums. Handmade constructions often appear to be even better than what manufacturers offer. Secondly, you will need to sustain proper ventilation. If the inbuilt GPU fans aren't strong enough, probably, additional fans will be required.
If you don't use your computer, aside from GPUs, a motherboard must be installed. ASUS PRIME Z270-Plus Motherboard is an optimal choice: it costs $141 and has six slots for GPU. If you need to install additional units, buy m2.0 pcie extender.
Mining rigs consume a lot of power, so you need to calculate overall power consumption of all your GPUs and buy a device that will provide the same amount of energy. So far, the best variants are:
Corsair HX1000i provides 1000 Watt.

EVGA Supernova 1000 P2 goes for $200 and supplies 1200 Watt.
Riser cards will connect the Graphics card with the motherboard, and you will also need to buy power buttons to switch devices on.
If you want to find out how to assemble a cheap $500 Monero mining rig, check out this video:
Bottom line
As you see, there's a lot of mining Monero hardware to be bought before you start earning coins. It will take at least a few months for the investments to pay off. In order to assemble a non-expensive Monero mining rig, build it from used devices, and choose models wisely. You can figure out the efficiency of mining hardware using special online calculators– that will help you to make the right choice.
Mining doesn't have to be too expensive: as soon as you have optimal devices installed, they can start bringing profit immediately. You'll only need to provide your XMR wallet and see your balance grow.