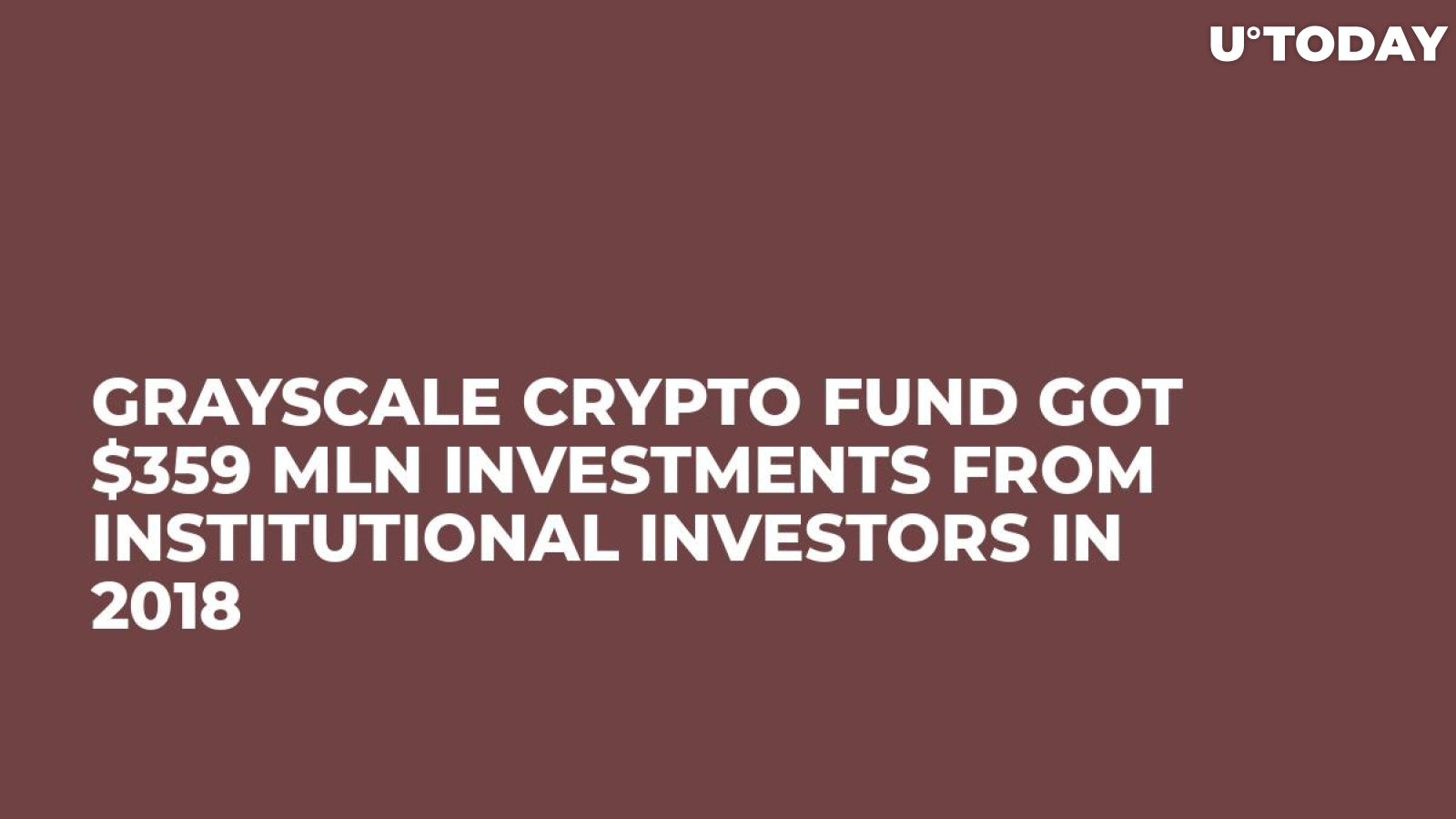 Cover image via U.Today
Grayscale, the biggest crypto management fund in the world, reports that despite a heavily bearish market, last year it managed to have attracted healthy investments, most of which came from financial institutions.
US pension funds go for crypto
Grayscale is a subsidiary of Digital Currency Group had not far from perfect 2018, still it managed to beat a lot of its competitors in the crypto financial sphere. It attracted a large portion of investments from institutions, some of which were US pension funds.
Other investment funds, seeing this, also put their money in virtual assets through Grayscale. The total amount of investments received by Grayscale from financial institutions totals $237 mln.
Novogratz sheds light on investors' behaviour
Earlier in their interviews, Mike Novogratz and Ari Paul from Pathfinder Venture Capital shared that just like ordinary investors, institutions also wait for other funds to start putting their cash into crypto, feeling secure this way.
Grayscale received $237 mln from them, Morgan Creek got $40 mln from the Retirement Service of the police in Fairfax, Virginia and from Employees' Retirement service. This encouraged other institutional investors to join them or at least got them thinking of putting their assets into crypto.
As long as an asset class is supported by regulations, trustable markets and custody, institutional investors will be attracted, believed Novogratz.