In a recent article about JPM Coin, Jason Bloomberg (JB), who regularly contributes to Forbes, mentioned certain signs of the fact that Ripple might be a scam. Later on, he says, numerous articles were published in response with heavy doubts about the sources JB had turned to. As per the author, they came out in various countries, including Japanese and Turkish.
So, JB made a separate article, making all the focus on Ripple, trying to prove its allegedly scam nature.
Ripple's business model in focus. Pump and dump?
JB calls the business model that Ripple uses a pump and dump scheme since it undertakes a whole lot of ways to raise the value of XRP. Besides, as per JP, Ripple has been successfully hiding these attempts through numerous steps too.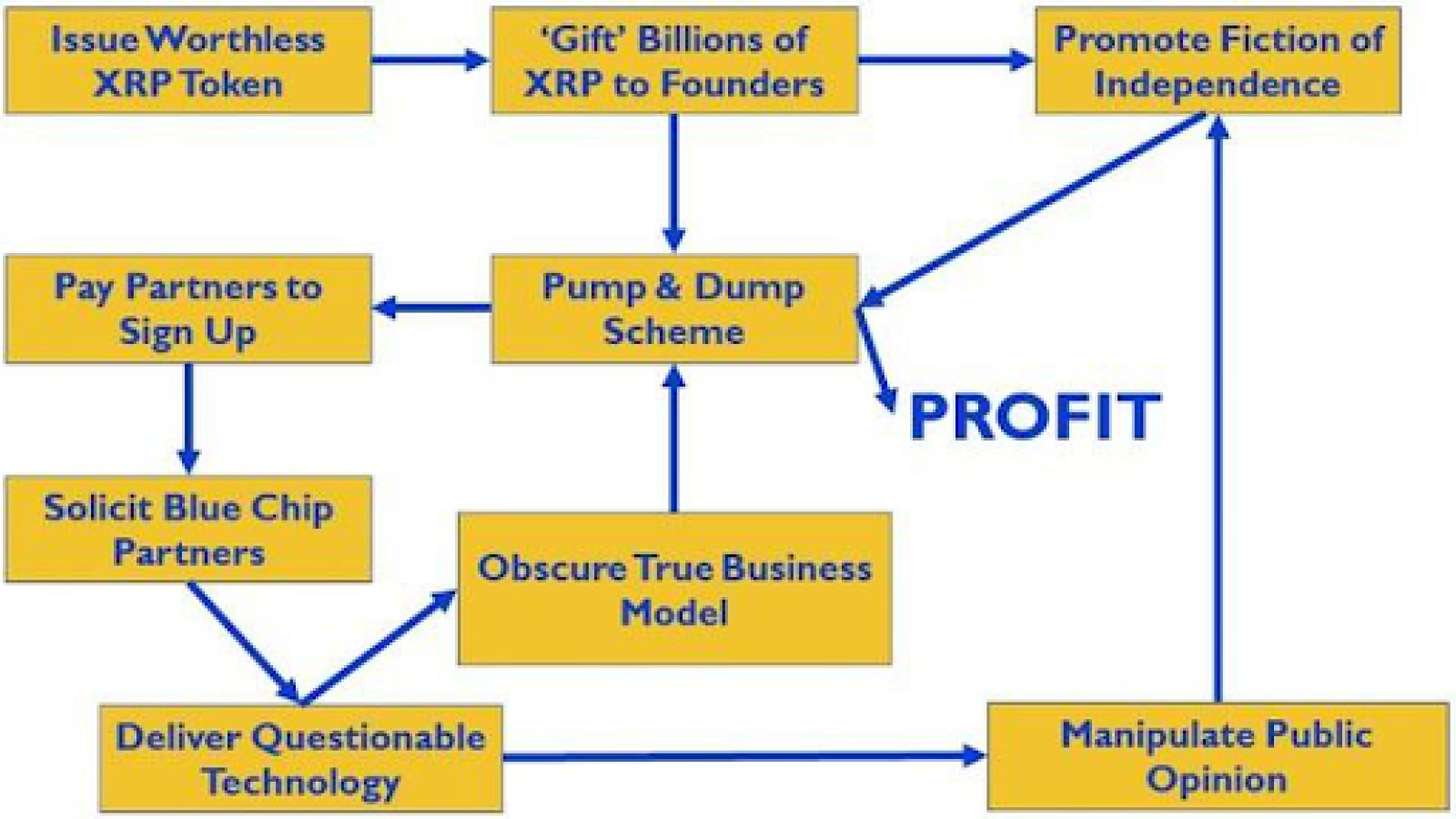 As the first sign of fraud here Bloomberg points out that common knowledge fact that Ripple separates itself from XRP, saying that the billions of tokens were emitted not by it but it was done by an independent community, an open source one.
However, says he further, the largest share of XRP belongs to Ripple with the latter assuring they received all these XRP coins as a gift from the team that created it, still insisting that Ripple did not develop XRP.
The second argument against Ripple is that it does have a say in who can process XRP-based transactions. This basically makes XRP centralized. Due to this fact, a lot in the crypto community do not take it as a crypto coin at all, since it is not decentralized.
Other 'sins' of Ripple per JB
Further in his story, Jason Bloomberg mentions other things that he believes to prove that Ripple, the third top crypto coin in the global market, is a well-hidden scam.
He mentions the RippleNet Accelerator Program, that has been running since autumn 2017 and offers reward to financial institutions who agree to offer their customers and promote RippleNet payments. The budget of this program is $300 mln.
This how, JB claims, Ripple has so many not even customers but partners – major banks around the globe. Basically, the accusation here is that Ripple allegedly pays all those banks to test its product and speak about that publicly.
He also touches upon the lack of liquidity of XRP and the recent public arguments whether the coin is a security. JB compares it with JPM Coin, which is untradeable, unlike XRP, therefore, says he, JPM Coin is certainly not a security but XRP may well be one.
Finally, the man expresses his thoughts and arguments whether XRP does have any significant difference from PayPal and Swift, which it publicly promises to replace in the near future.
Redditors strongly disagree
This Forbes article was shared on Reddit and the crypto community there responded immediately, calling the author an ignoramus who does not have sufficient knowledge of the Ripple technology and even made a link to an earlier Forbes article where Jason Bloomberg urged shutting down all crypto industry.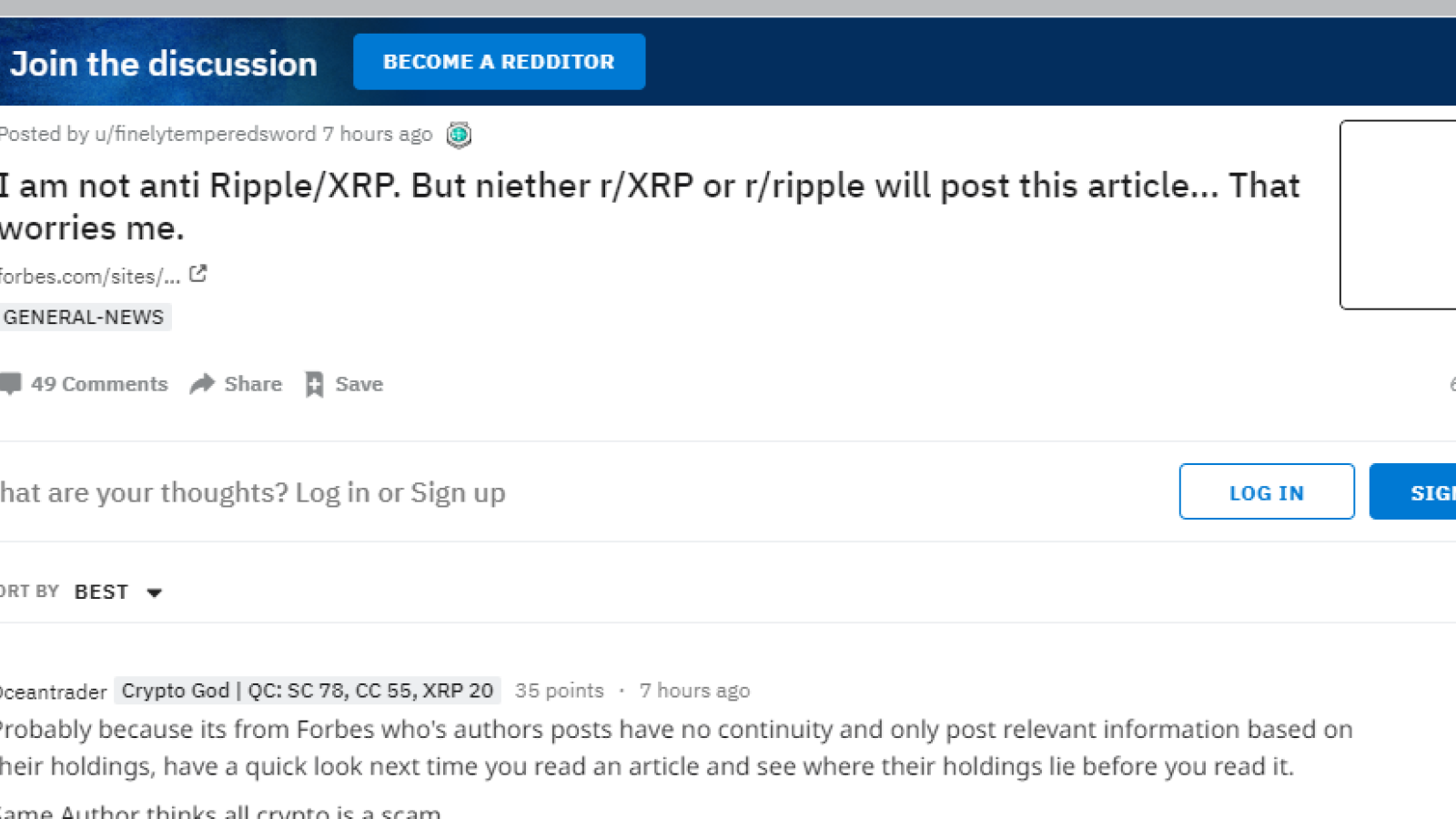 One redditor commented that he had downloaded the whole XRP ledger and made a thorough analysis of it. He agreed with just a few points made by JB but again gave strong arguments against others, also calling the man incompetent and accused him of spreading FUD.