EOS, the fifth biggest cryptocurrency by market capitalization, spiked 11 percent over the last 24 hours. The substantial price gain comes after EOS was named the best digital asset by Weiss Cryptocurrency Ratings, surpassing Bitcoin and Ethereum.
EOS gets the crown
As reported by U.Today, EOS, which got B- together with Bitcoin, XRP, and Binance Coin, appeared at the top of the Weiss Cryptocurrency Ratings list that was published on March 26. The main Ethereum rival also got an excellent mark in the tech/adoption department, which means that the coin could fare very well in the long term.
An 11 percent price increase
At the time of writing this article, the EOS price is sitting at $4.07 with an 11 percent daily gain that pushed the coin's market up to almost $3.9 bln. This makes EOS the best-performing cryptocurrency inside the CMC top 10. If that bullish trend persists, EOS will most likely surpass Litecoin, which currently occupies fourth place.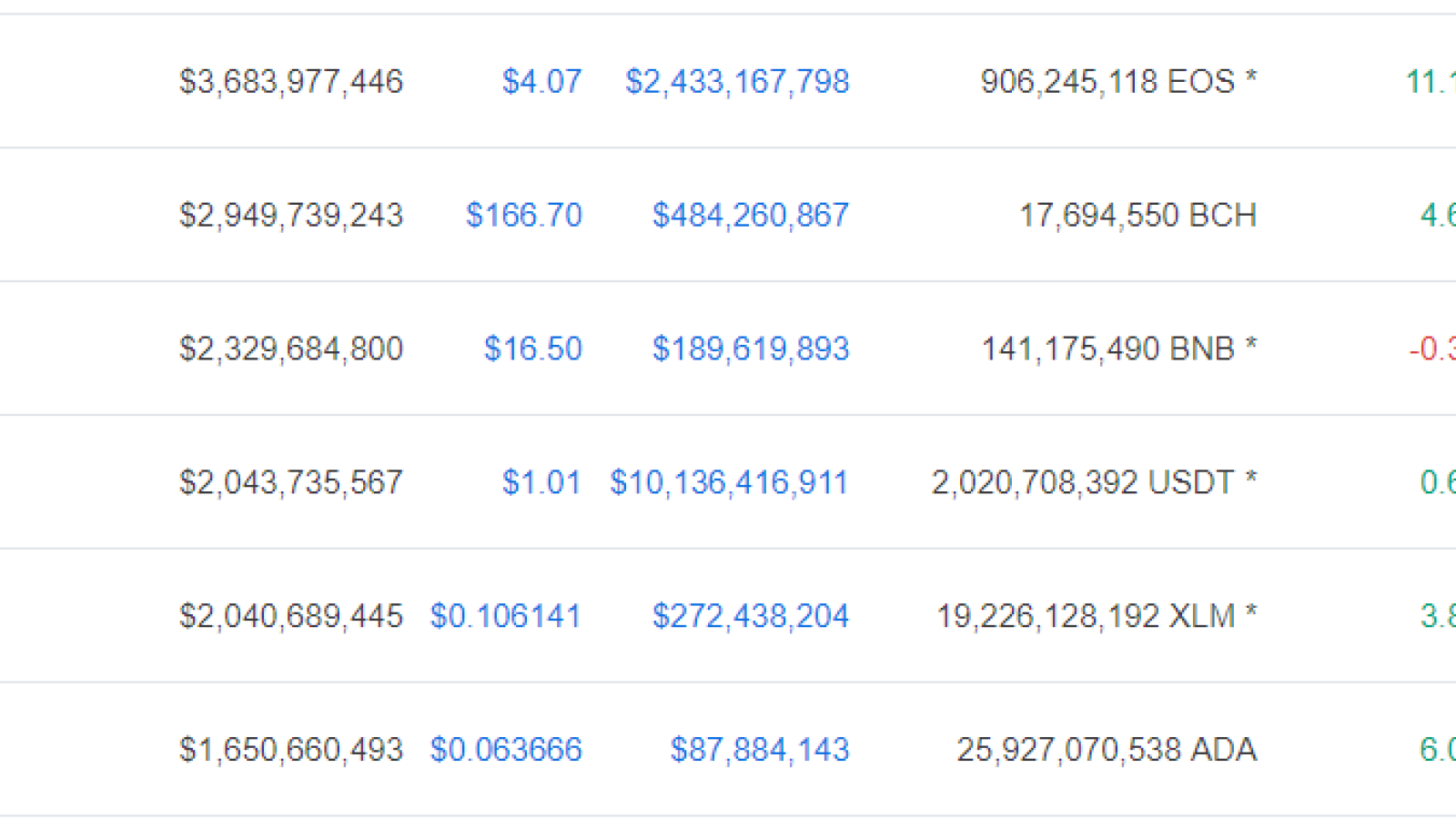 Top 10 in the green
Other A-rated cryptocurrencies (Bitcoin and XRP) are also in the green with comparatively modest daily gains – 1.85 percent and 2.34 percent respectively. Binance Coin, despite its high ranking on the Weiss Ratings' list, recorded a minuscule decline while Stellar (XLM) is sitting pretty with a 3.85 percent uptick that was most probably driven by the Coinbase announcement.