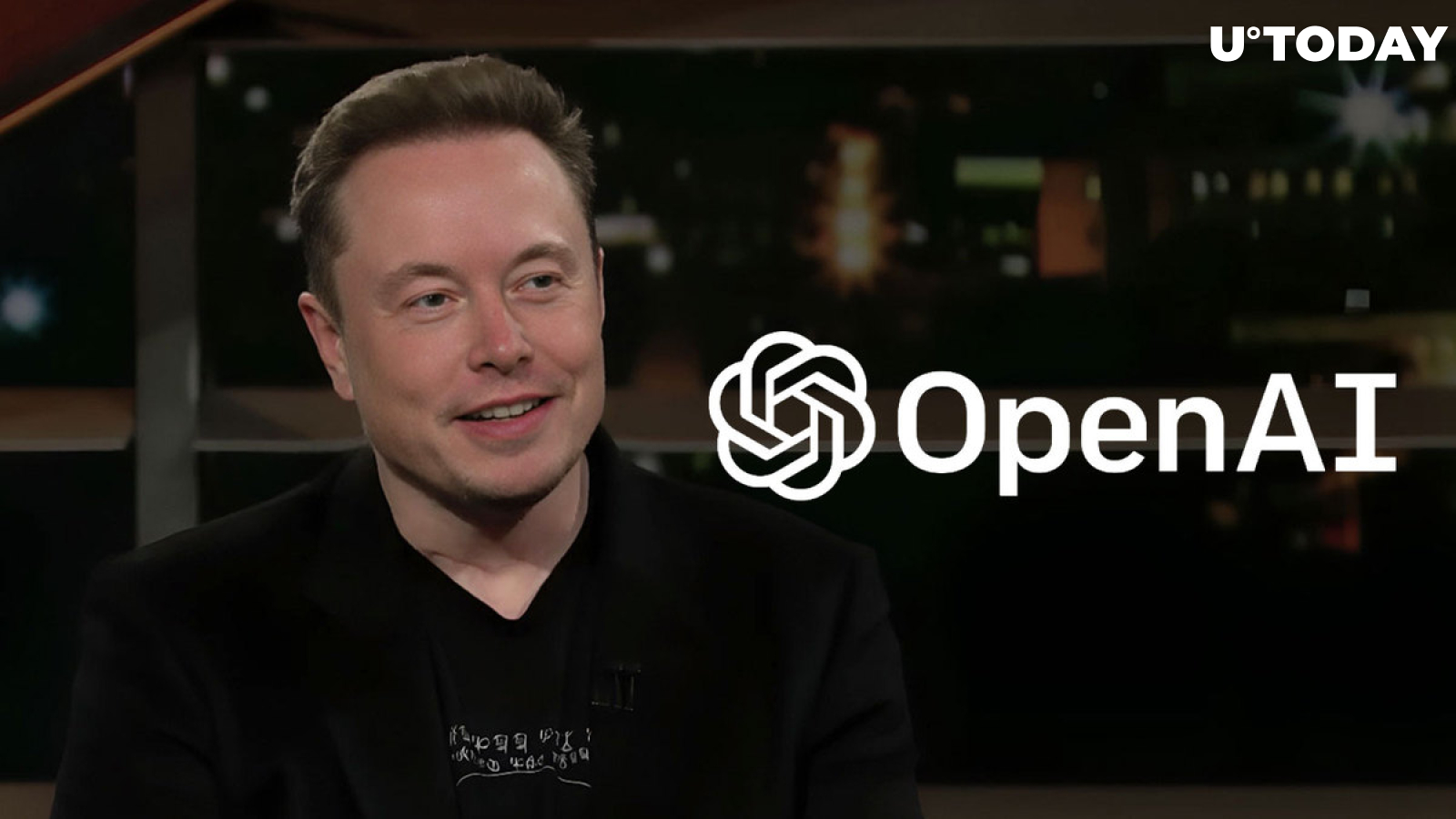 Cover image via www.youtube.com
X boss and tech mogul Elon Musk has published a post on his personal X page, mentioning the recent situation with OpenAI, which he supported financially eight years ago.
Per Musk, more and more X users are following the "OpenAI telenovela," and its ratings are "off the hook." According to the tweet he cited, in September, X platform saw 8.2 billion visits; in October that number grew to 8.4 billion, up by 2.9%. No data was offered for November, though.
To recapture the situation, the whole thing started on Friday, when the cofounder of OpenAI and its CEO Sam Altman was fired from his high-ranked managerial position in the company, which is famous for producing ChatGPT AI chatbot.
To show his support for Altman, OpenAI president Greg Brockman chose to resign too. The company board of directors believes that Altman was unable to lead the company into the future and chose a substitute by appointing CTO Mira Murati as the chief executive. However, after she decided to rehire both Altman and Brockman, she was replaced in her new position with former Twitch CEO Emmet Shear.
According to a tweet posted by Ashlee Vance, a Bloomberg writer, 700 employees of OpenAI out of 770 have threatened to leave unless the board that fired Altman and Brockman resigns.
Microsoft hires Altman and Brockman as they turn down Hoskinson's offer
At first, Brockman announced on the X platform that he and Sam Altman were gathering a team for a start-up to build something "new and incredible."
As reported by U.Today, over the weekend, Cardano founder Charles Hoskinson offered Altman to cooperate and build a decentralized LLM (large language model) as a potential partnerchain for Cardano. No response from the ousted OpenAI CEO followed.
However, on Monday, word spread that both Altman and Brockman were hired by the Microsoft behemoth to lead their new AI department. Earlier, in 2019 and 2021, Microsoft made several large investments in OpenAI. Elon Musk has been concerned, according to a recent interview, that the company founded by Bill Gates and now led by Satya Nadella was having too much control over OpenAI.
DOGE cofounder Billy Markus, who has also been closely following how the "OpenAI coup" has been developing, made several comments, but they are more of a dark irony nature; first, he said that he expects a movie based on the "OpenAI coup," then he said that OpenAI should merge with FTX.
Now, he posted a meme with Disney's Winnie the Pooh about Microsoft hiring the lead developers of OpenAI rather than buying the company for $90 billion. He tweeted "microsoft got openai for some azure credits."