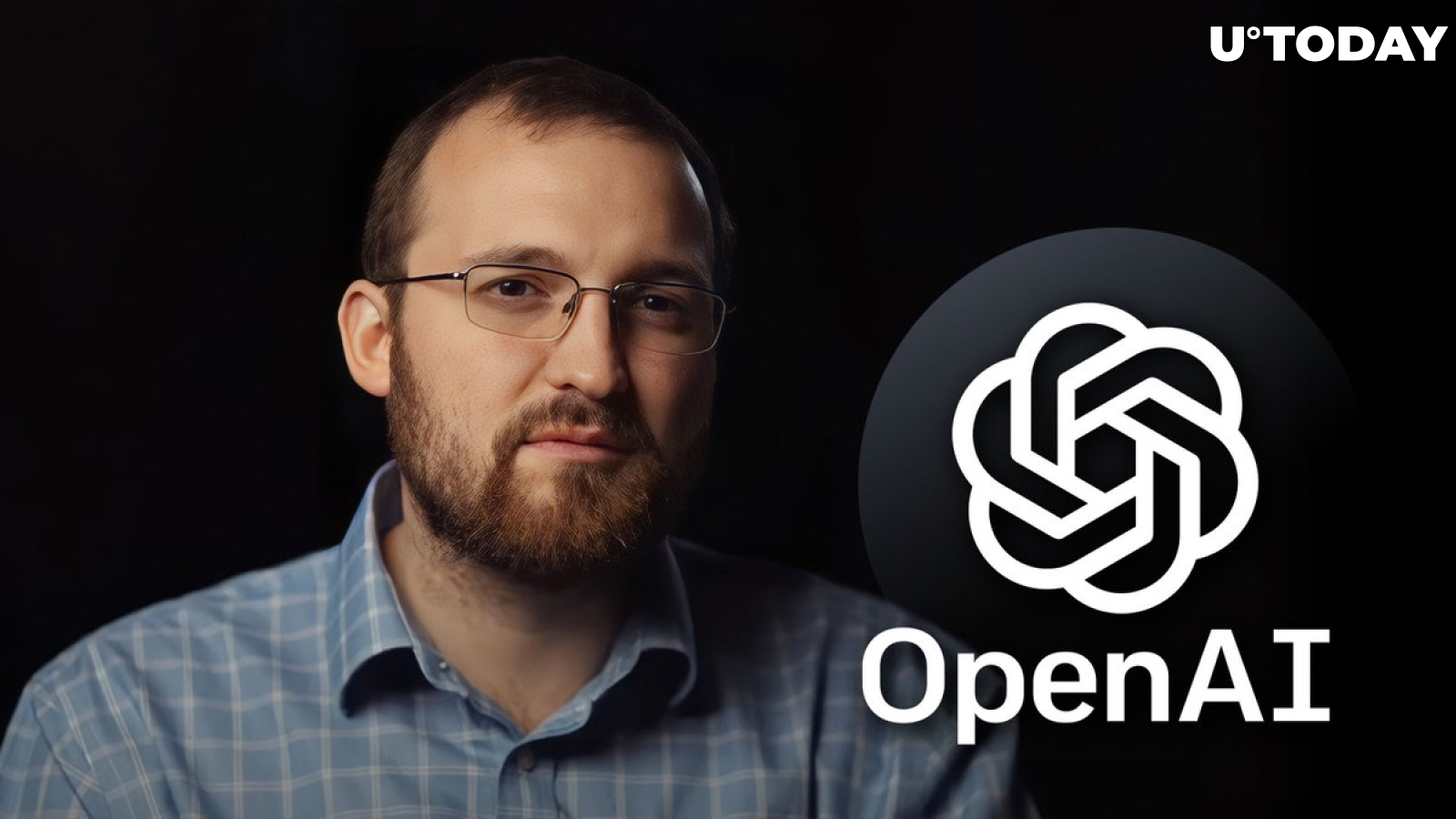 Cover image via www.youtube.com
The founder of IOG, the company that stands behind Cardano chain creation, Charles Hoskinson, has taken to the X app to, perhaps, express his attitude toward what has been happening to the OpenAI founder and former CEO Sam Altman in relation to the Microsoft behemoth.
He shared his take using an animated GIF from "The Return of the Jedi" movie after Microsoft chief executive Satya Nadella published a post about hiring the former OpenAI CEO and president.
Microsoft and its relation to OpenAI; hiring of latter's cofounder
OpenAI has been a major investor into OpenAI since 2019, when the software-making giant first put $1 billion into the company. The second one was made in 2021, with a partnership created between the two.
After the current drama, with the board of OpenAI firing the company's cofounder and CEO Sam Altman and then the company's president Greg Brockman resigning immediately, Brockman tweeted that they plan to create something "new and incredible."
That tweet was followed by several tweets that the two of them have been hired by Microsoft to lead the new AI department. It was a tweet by Satya Nadella talking about hiring Altman and Brockman that Charles Hoskinson commented on.
In the GIF he posted, the emperor from "The Return of the Jedi" walks around his chamber in the Death Star during a conversation with Luke Skywalker and saying that the events have been happening exactly how he had expected them to.
Elon Musk commented under Nadella's post, saying "They will have to use Teams now." Investor, analyst and entrepreneur @mskvsk commented, "well played, sir," as if hinting that Microsoft has found itself a profit by luring the founder of OpenAI, while remaining in collaboration with the company. Charles Hoskinson seems to be hinting at the same thing.
Elon Musk concerned about Microsoft's work on AI expanding fast
In a recent tweet, X app boss Elon Musk published a post, which states that Microsoft is at the moment making the largest infrastructure buildout in human history. The software giant is investing $50 billion annually to build data centers, starting next year and for several years to come.
All this is targeted, the post says, at Microsoft developing AGI — Artificial General Intelligence — systems. The post is just a screenshot made by Musk from another publication, but he added a comment to it that shows his deep concern about the situation developing and Microsoft's intention to create mature AI — "yikes!"
Musk has recently launched a rival to OpenAI's ChatGPT — AI chatbot Grok, available on the X app to users of Premium Plus so far.