Very few people are checking for crypto in 2019, according to data released by Yahoo Search.
The search engine giant states that cryptocurrency-related searches declined by a massive 84 percent in 2019 compared to the previous year. Bitcoin, the front-and-central player in the industry, saw its Yahoo searches tumble by 64 percent.
Wait, who still uses Yahoo?
Yes, Yahoo is only responsible for an infinitesimal share of the global search market, which probably means that its three percent of internet users are not supposed to reflect the overall interest in crypto.
That said, data from Google Trends shows only a slightly more optimistic picture. The graph below serves as solid proof that Bitcoin's price action tends to be the main driver of interest from the general public.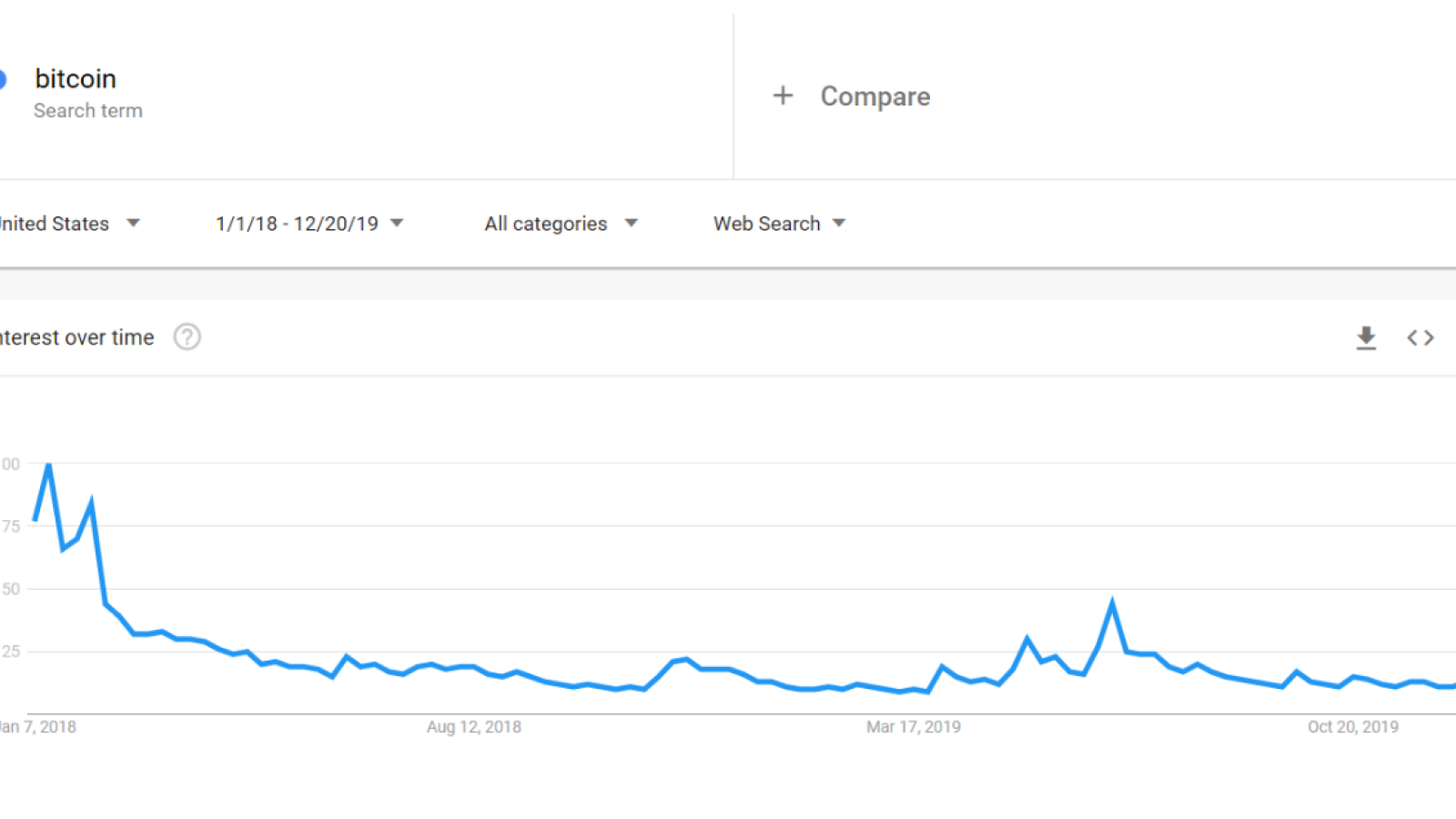 Waning interest
Back in October, crypto research firm The Tie threw cold water on the "institutional money" narrative by showing that the mentions of the word "institution" in Bitcoin-related newspaper headlines tumbled to their yearly low.
The retail sector is apparently in the same boat. After getting burned at the top of Bitcoin's bull run in December 2017, the average Joe is still leery of the speculative asset class. If Twitter is any guide of retail interest, it's worth noting that the number of Bitcoin tweets remains at its lowest level since 2014.