CoinEx, a leading cryptocurrency exchange and an ecosystem of digital assets products for newbies and pros, has announced a new partnership with a premier Web3 conference event.
Through this alliance, CoinEx looks to further showcase its dedication to cultivating an all-inclusive crypto ecosystem that welcomes traders from all walks of life.
CoinEx makes crypto trading easier than ever before, here's how
Since launching in 2017, CoinEx has focused on making digital asset trading easier. As a leading global exchange, CoinEx developed a holistic ecosystem of cryptocurrency products tailored to the needs of modern traders, liquidity providers, and investors with all levels of expertise in crypto.

As the core of its platform ecosystem, the CoinEx trading module empowers users with powerful trading products and configurable markets. CoinEx offers spot and futures trading for over 1,100 trading pairs with Bitcoin (BTC), major altcoins and stablecoins pegged to the U.S. dollar. The exchange seamlessly implements a one-click "Swap" module with no orderbook, a classic crypto spot exchange, trading with margin, and more.
Through its "Strategic Trading" module, CoinEx equips all traders and investors with powerful automated tools to customize their approach. Users can customize a unique auto-invest plan for a predetermined period or start trading with an AI-powered grid bot.
CoinEx's futures trading module allows users to trade perpetual contracts, benefiting from cryptocurrency price fluctuations. In both modules, users can check current market indicators, the status of the funding rate, trading activity and so on.
CoinEx introduced its native CoinEx Token (CET), which functions as a core component of the protocol's underlying tokenomic framework. In May 2021, CET nearly achieved a $100 million market valuation.
CoinEx was one of the first major exchanges to publicly report its reserves with independent trackers. As of late August 2023, it holds $37.4 million in various assets, including U.S. Dollar Tether (USDT), USD Coin (USDC), Bitcoin (BTC), Ethereum, Shiba Inu (SHIB) and the platform's native cryptocurrency, CET.
In total, the platform delivers its services to over five million customers across 200 countries.
Earning opportunities for everyone
With its transparent "proof-of-reserves" system and deep liquidity, the platform is listed on CoinGecko's top 30, together with the flagship cryptocurrency services.
Besides spot and futures trading services and AI-powered long-term strategy trading instruments, CoinEx implemented a number of mechanisms for investors interested in earning interest on their idle riches. CoinEx Financial is a platform that works not unlike bank deposits - but with more lucrative rates and conditions.
Currently, it supports Bitcoin (BTC) and nine major altcoins. The most conservative investors are even able to lock their USDT coins and earn 2.6134% in APY. Also, the platform offers high APY rates for Binance Coin (BNB), Cosmos (ATOM), Fantom (FTM) and Bitcoin Cash (BCH) deposits.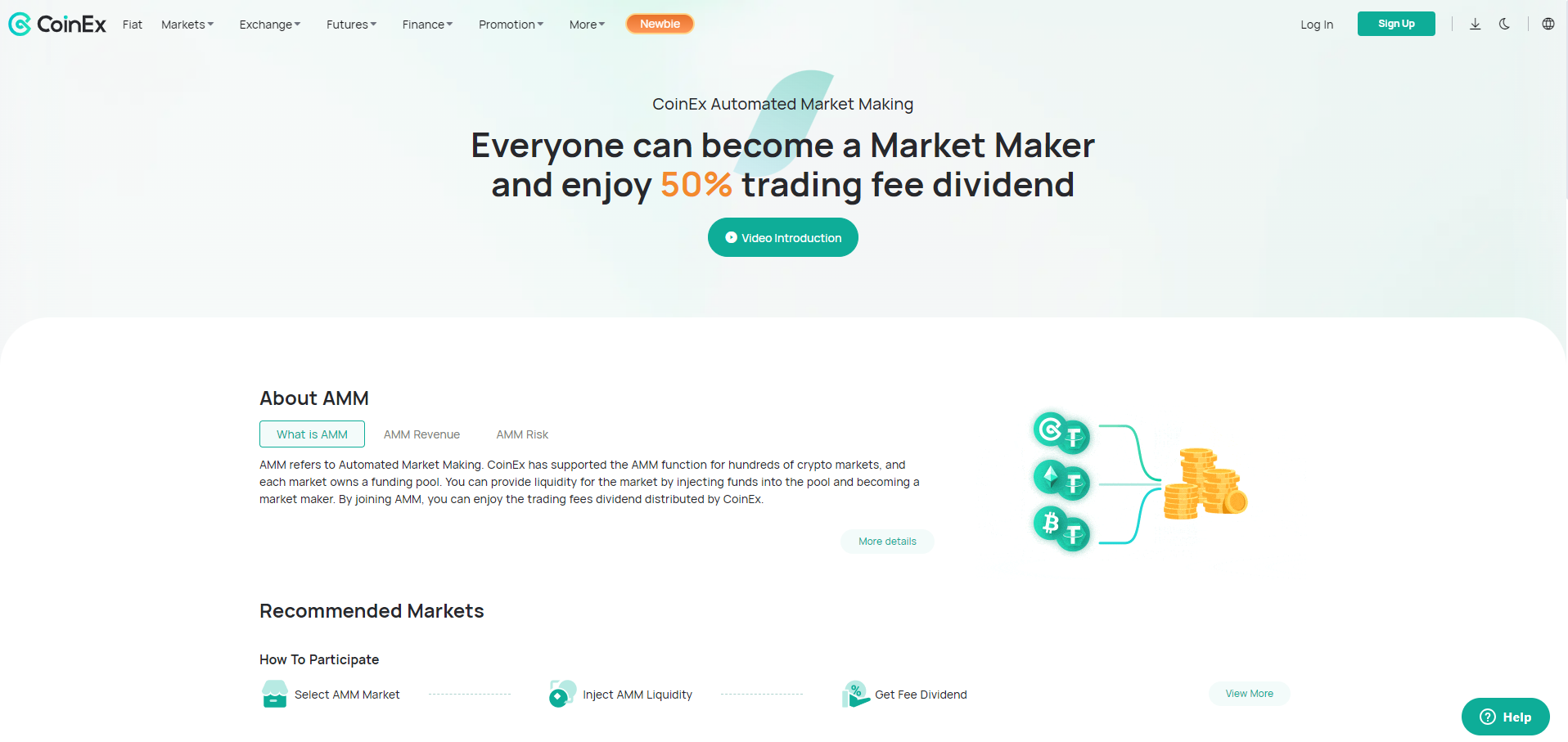 Also, like major decentralized exchanges, people can save on operation fees by trading with an automated market-making engine, or AMM. On CoinEx AMM, users can benefit from an impressive APY to inject liquidity into this or that trading pair. Some trading pairs reward their LPs with 1,000+% in APY.
Triple-digit APY rates are available even for established high-liquid assets like Thorchain (THOR). The largest liquidity pool, KAS/USDT, is based on Kaspa (KAS) cryptocurrency and has already amassed over $0.5 million in equivalent.
CoinEx scores Token 2049 Gold Partner status: Why is this important?
As a respected crypto exchange delivering high-performance services, CoinEx highly supports insightful gatherings within the Web3 sector. This September in Singapore, CoinEx will join Token 2049 as a Gold Partner conference sponsor. The event will be held at Marina Bay Sands from September 13-14, 2023.
Token 2049 is a large-scale crypto event assembling the sector's preeminent thinkers. It facilitates discussions between leading innovators, entrepreneurs, investors, analysts, and other influential figures shaping the future of cryptocurrency. The event will cover all crucial aspects of the modern cryptocurrency world: DeFi protocols, NFT marketplaces, on-chain games, metaverses, MEV bots and so on.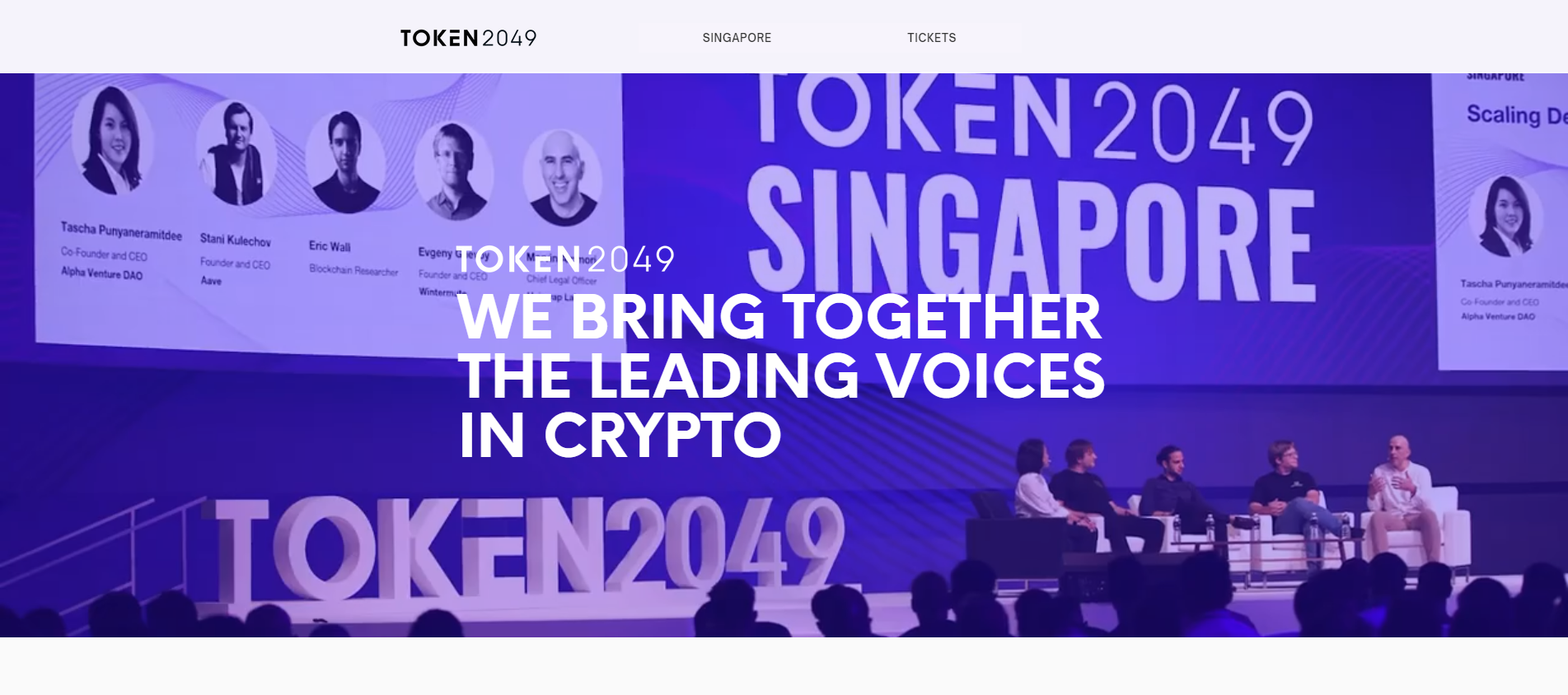 The event has already scored backing from Algorand, Delphi Digital, Galaxy, Bloomberg, Google, 1Inch Network, Astar and so on. Visitors will see the demonstration of the most exciting endeavors in the cryptocurrency segment. Also, during the events of the forum, users will be able to experiment with CoinEx trading opportunities; with Gold Partner status, the company will have its information and materials demonstrated here and there.
As Token 2049 is one of the most anticipated events in Web3, CoinEx is more than thrilled to support key trendsetters in crypto with its Gold Partner status. Also, it is honored to be able to demonstrate its services to virtual and "real" attendees of the conference.