Major crypto exchange Huobi has announced the removal of the Cardano (ADA) trading pair from its platform, marking another setback for the popular digital asset. The decision comes in the midst of an ongoing investigation by the SEC into the nature of the ADA token.
In an official statement, Huobi cited its commitment to enhancing the trading experience for users as the rationale behind discontinuing several trading pairs, including ADA/USDD, effective from 8:00 a.m. (UTC) on June 29, 2023. However, the availability of ADA for trading against USDT and Bitcoin (BTC) will remain unaffected, indicating that the removal of ADA is not solely based on any inherent issues with the token but rather part of a broader strategic move by the exchange.
This is not the first time ADA has faced delisting in the wake of SEC allegations. Earlier this month, prominent platforms such as Bakkt and Robinhood also removed ADA from their listings following the SEC's accusation that ADA might be classified as a security.
Cardano (ADA) price reaction
Despite the recent delisting news, market reaction to the announcement has been relatively muted. The removal of the less popular ADA trading pair has had a minimal impact on the token's price. In the broader perspective, Cardano has managed to hold on to a crucial price level that dates back to its listing on Binance in 2018.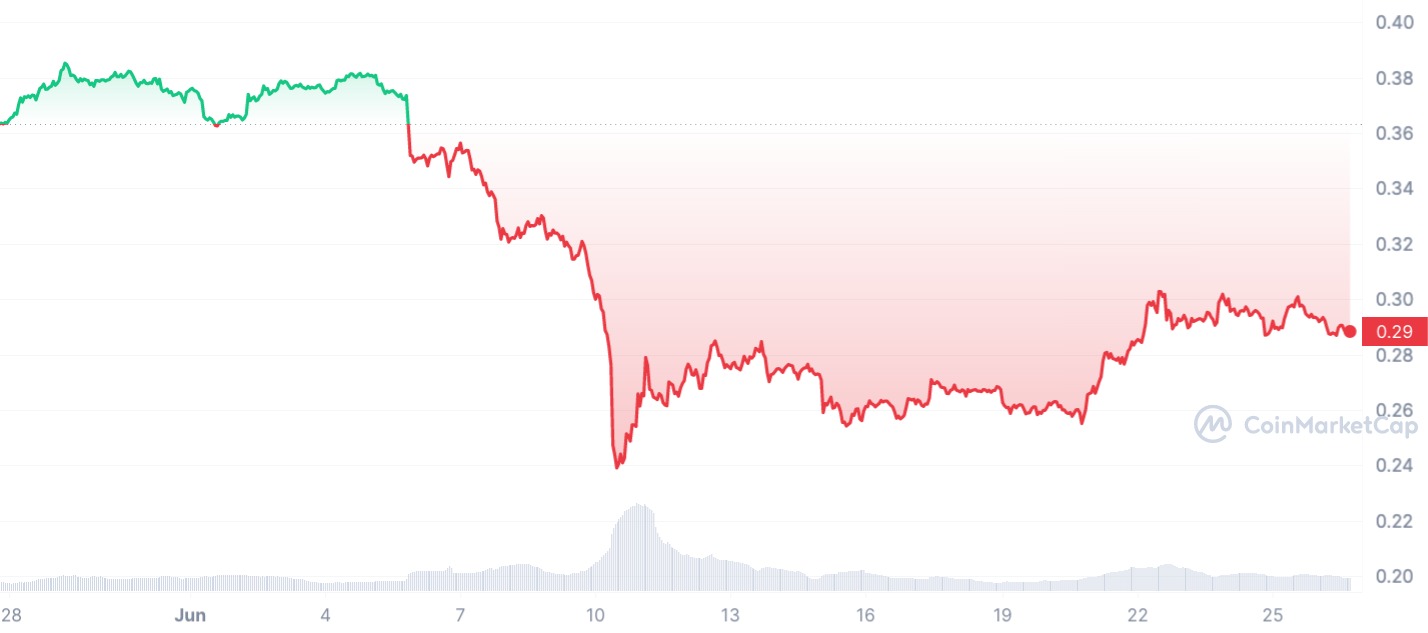 The SEC's investigation into ADA and its potential classification as a security continues to cast a shadow of uncertainty over the cryptocurrency. As the situation unfolds, market participants and enthusiasts will be closely watching for any further developments that may impact Cardano's future trajectory.