Cardano (ADA) is on the verge of setting a new record. As the broader crypto market begins to rally, Cardano's dominance, a key indicator of its market strength, has been on a steady climb. Currently standing at 0.93%, this marks the highest value we have seen in a month. Notably, if this trend continues, ADA's dominance could soon surpass the significant milestone of 1%.
Dominance in the crypto space refers to the percentage a single cryptocurrency holds in the total market capitalization of all cryptocurrencies. A higher dominance percentage suggests that a considerable amount of capital is flowing into that cryptocurrency, marking it as a dominant player on the market. As such, the increasing dominance of ADA could indicate a surge in investor interest and confidence in Cardano.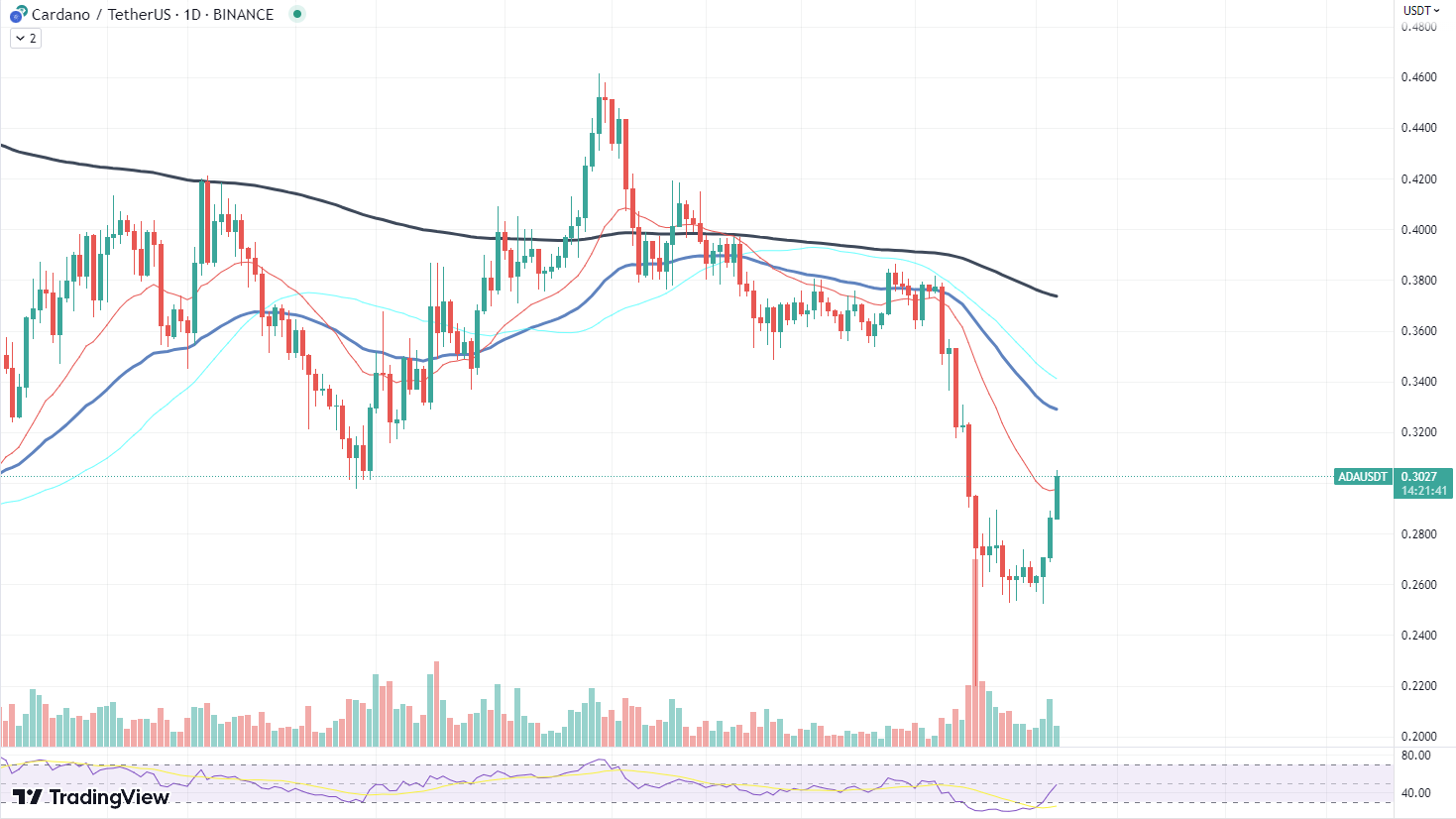 Interestingly, ADA's price performance mirrors its increasing dominance. Cardano has added a substantial 20% to its value and is displaying an upward trend in trading volume. This uptick in volume suggests heightened activity and interest, which often fuels positive price action.
Additionally, ADA has managed to break through the 21 Exponential Moving Average (EMA), a key indicator used by traders to identify short-term price trends and potential areas of support or resistance. This successful breach suggests bullish momentum, as ADA now moves toward the 50 EMA, another crucial milestone.
Furthermore, the Relative Strength Index (RSI), a momentum oscillator used to gauge the speed and change of price movements, currently sits at 50 for ADA. This neutral position implies that buying and selling pressures are balancing out, potentially setting the stage for a decisive price move.
However, the rising dominance of ADA can exert downward pressure on other cryptocurrencies. As capital shifts toward ADA, this could put a damper on altcoins, while possibly boosting ADA's price.