In a very dramatic twist, Cardano (ADA) has started this current week on a very bullish note despite the current uncertainty surrounding its future in the United States. At the time of writing, ADA coin is changing hands at a price of $0.2788, up by 8.2% over the past 24 hours in what now represents its best trading day in the trailing seven-day period.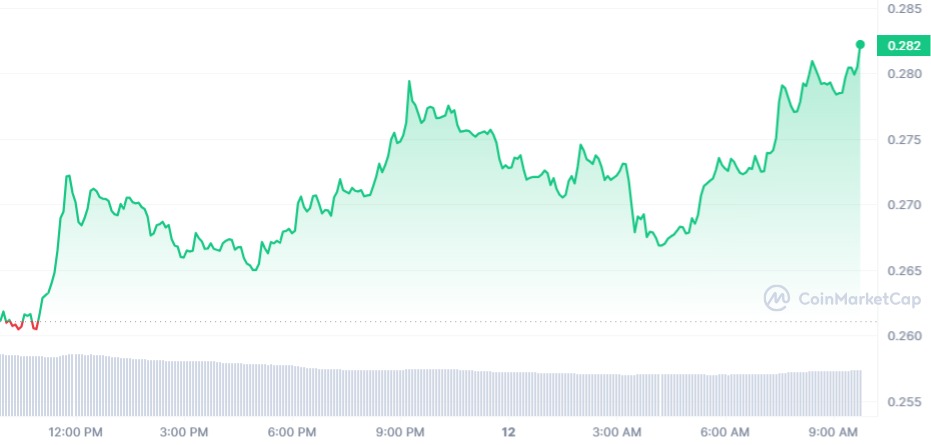 Cardano remains one of the few digital currencies that the U.S. Securities and Exchange Commission (SEC) has flagged as an investment contract when Binance and Coinbase were sued last week. The news was devastating to the protocol and the community at large, but the current price resurgence is proof that the impact to the ecosystem is reducing.
The label of security that ADA received from the SEC has rippled through the crypto community and, if left uncontrolled, can spiral to reduced liquidity for the token on exchanges. As reported last week, Robinhood Markets Inc has announced its plans to delist Cardano, Solana (SOL) and Polygon (MATIC) later this month on account of the unclear regulatory clouds over the coins.
Taking right steps
Cardano's leaders have been doing all they can to allay the fears of the community and to reassure users of the utility status that the token plays in its ecosystem. With Input Output Global and Charles Hoskinson directly refuting the SEC's stance that ADA is a security, a sense of calm has been introduced, hence impacting the price surge.
Understanding that unity is one crucial factor to beat the SEC that has been cracking down on crypto innovations on account of their fundamentals, Hoskinson made a very surprising move over the weekend by extending the olive branch in search of peace with the XRP community.
While the move was met with mixed reactions, both the Cardano founder and XRP holders are willing to put their prior banter behind in the pursuit of a common goal.