Renowned crypto analyst Benjamin Cowen, founder of Into The Cryptoverse, has raised concerns about the future of Cardano's native token, ADA. In a recent Twitter thread, Cowen shared his perspective on ADA's price action, indicating a potential downturn on the horizon.
According to Cowen, the ADA-to-Bitcoin (BTC) exchange rate currently stands at 900 sats, a level reminiscent of four years ago. He pointed out that historical data suggests that ADA could experience a significant drop within the next five to six weeks. Cowen believes that the altcoin market can be unforgiving, warning investors of a potential 50% decline.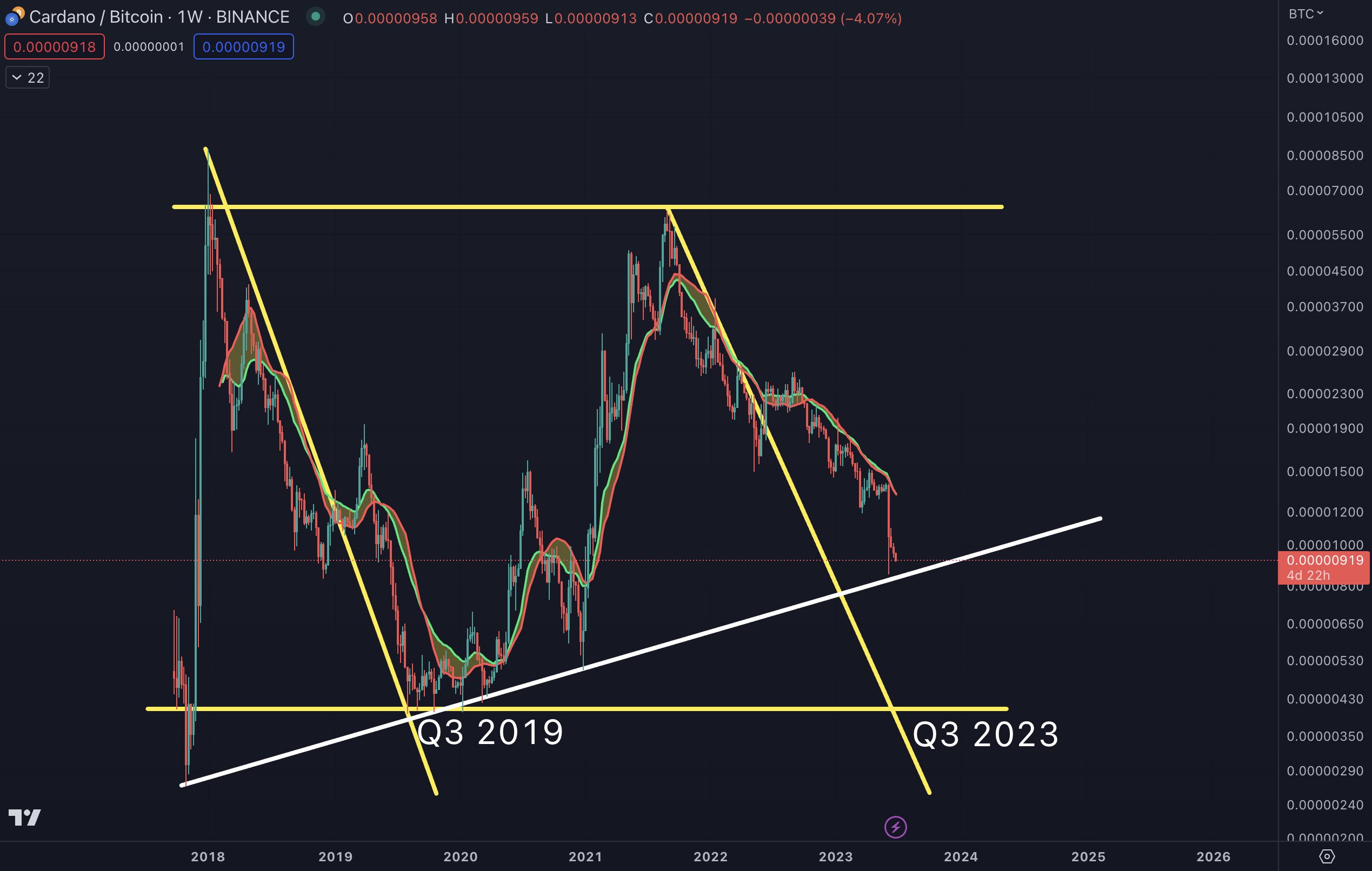 The analyst further elaborated on his findings, presenting a chart illustrating his projected direction for ADA's price movement against Bitcoin. Drawing from the token's price history, Cowen outlined a trend line starting from the bottom of 2018. Based on this pattern, ADA is at risk of revisiting price levels last seen in the third quarter of 2019, potentially occurring in the same quarter of 2023.
Cowen emphasizes that, as an analyst, he primarily evaluates altcoin charts in relation to Bitcoin. However, his skepticism extends to ADA's value in dollars as well. He anticipates that the token's price may revisit its previous lows before the year comes to a close.
It remains to be seen how Cardano will weather this predicted storm, but Cowen's analysis serves as a wake-up call for those invested in the altcoin. The future of ADA hangs in the balance as investors brace themselves for potential price fluctuations in the coming months.